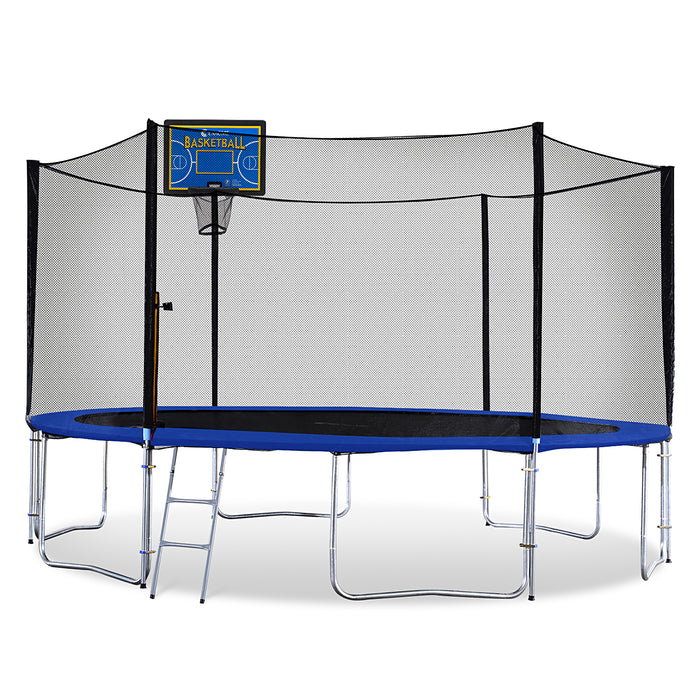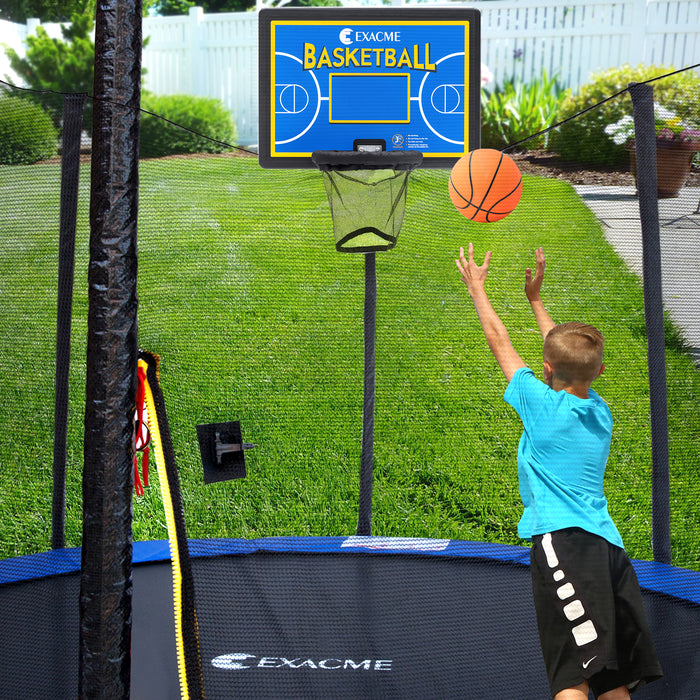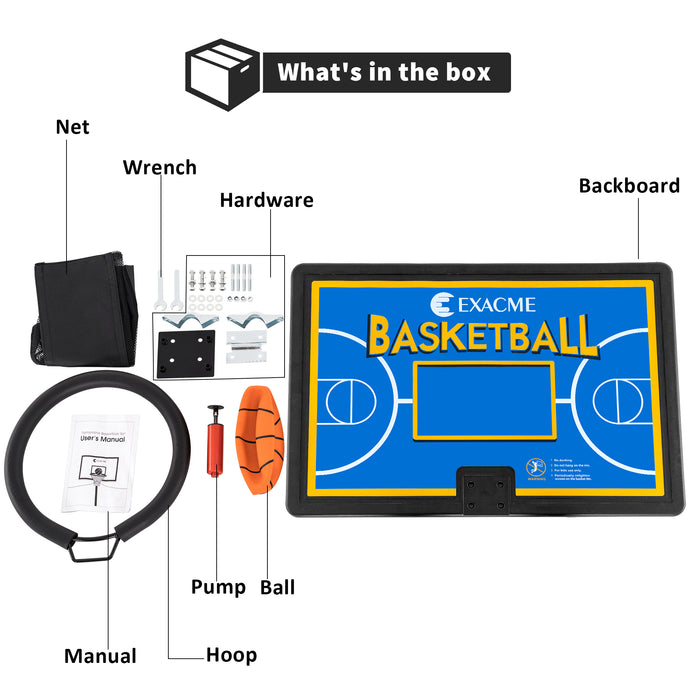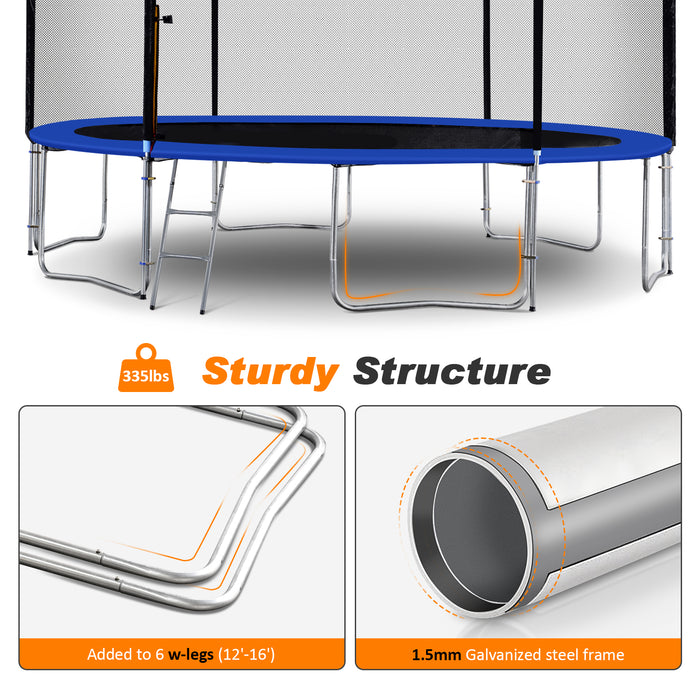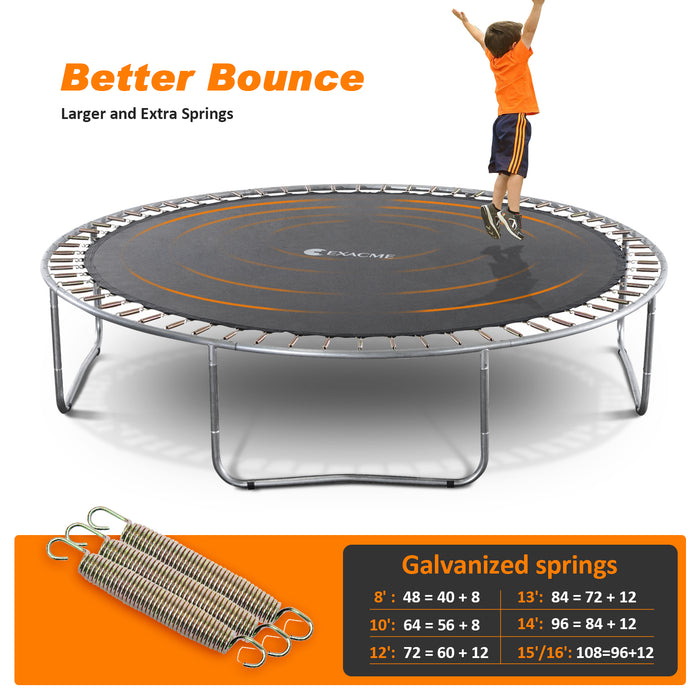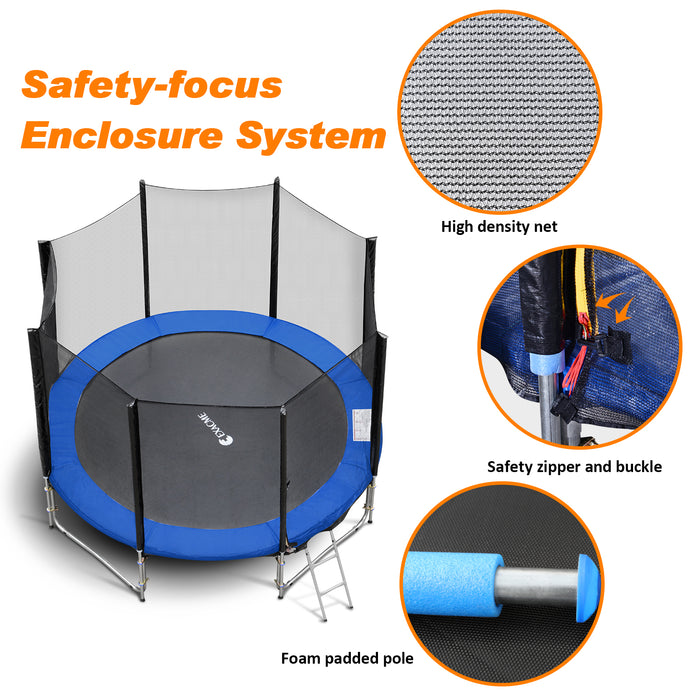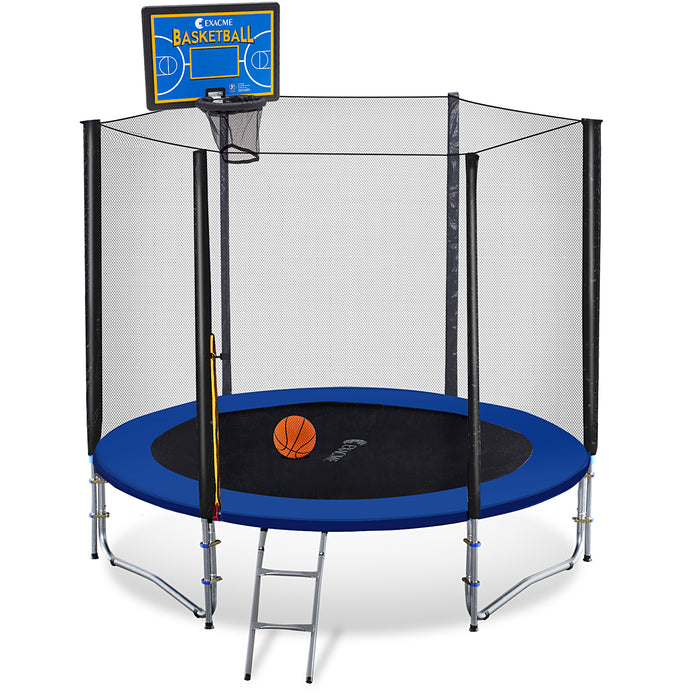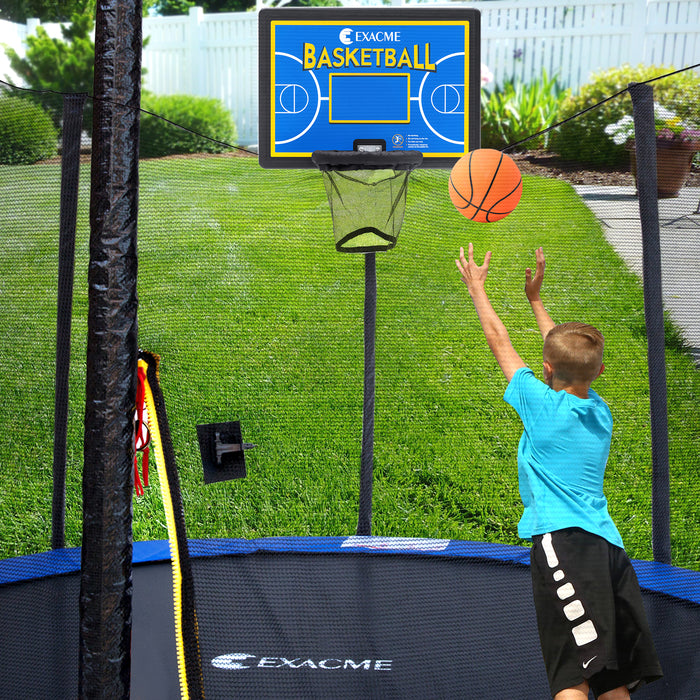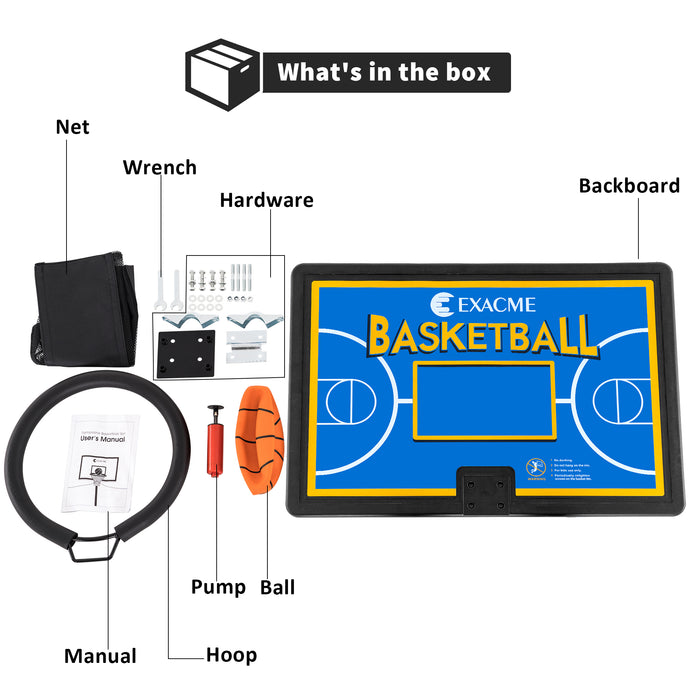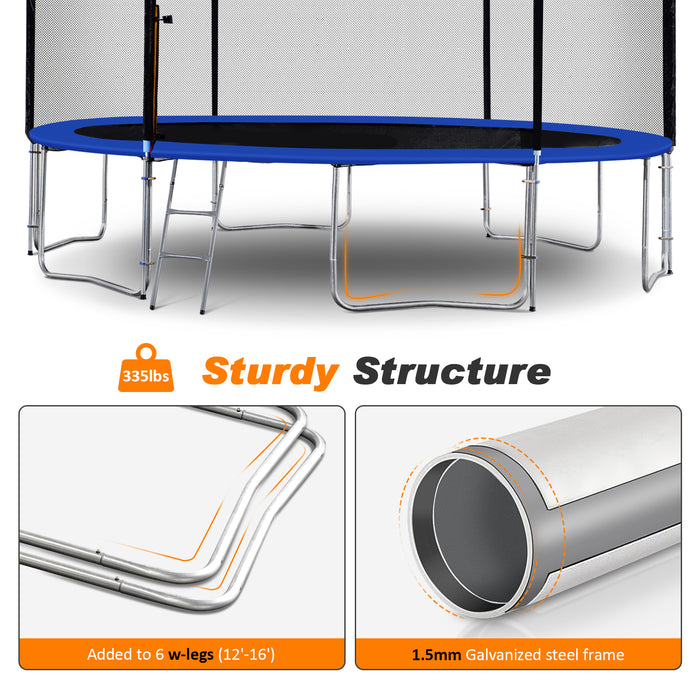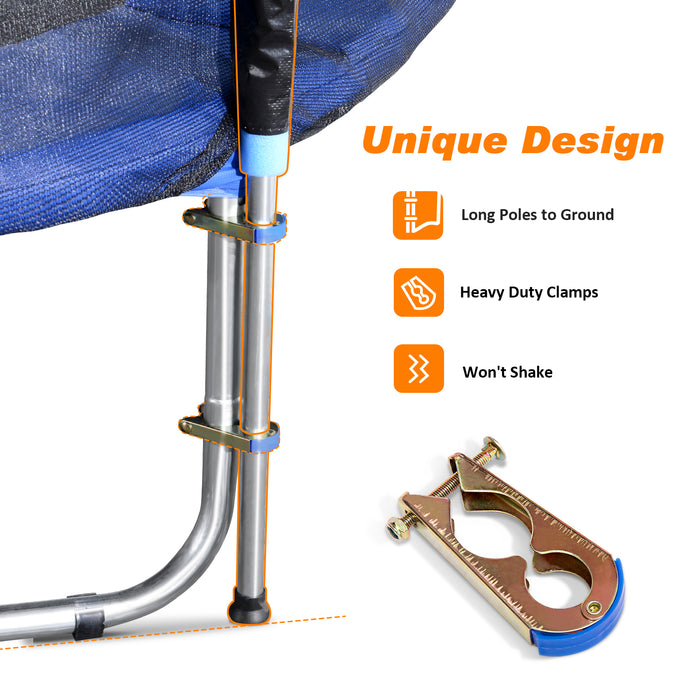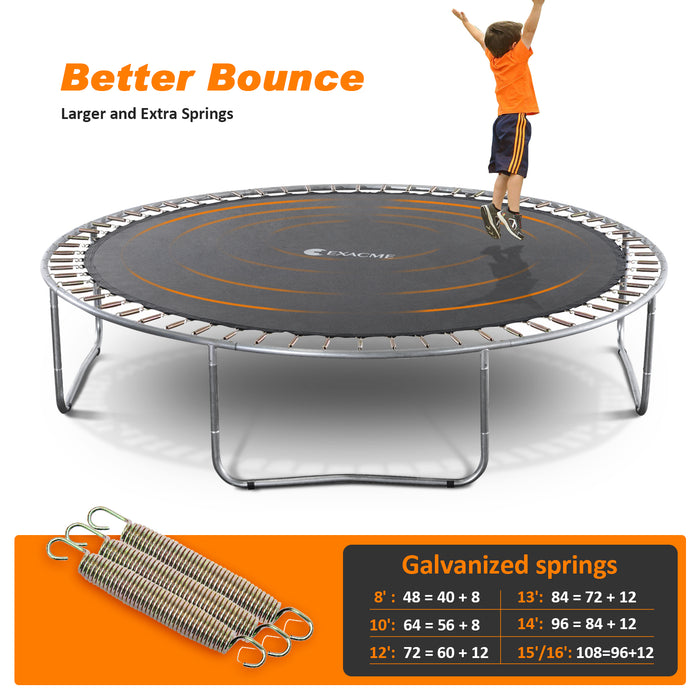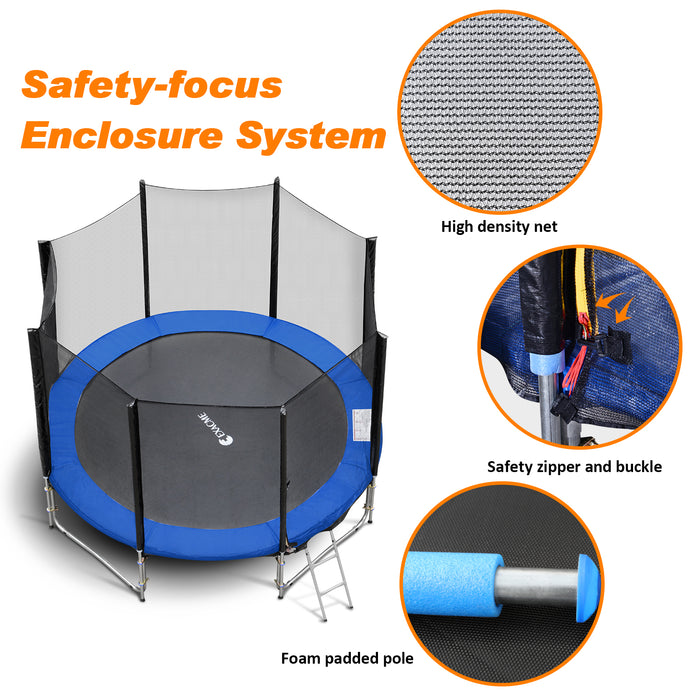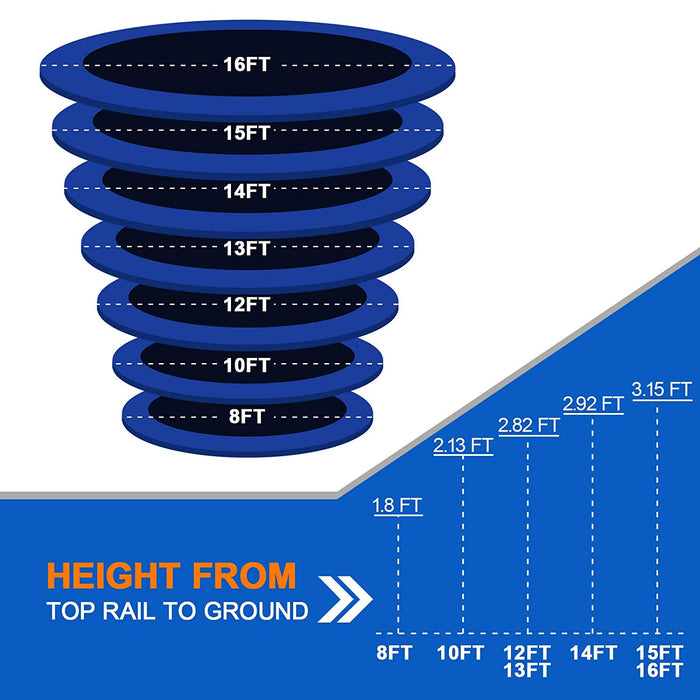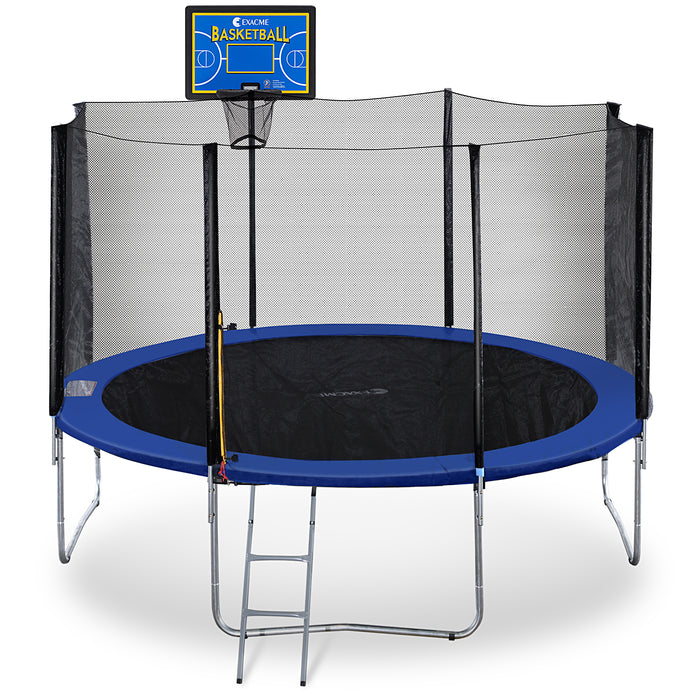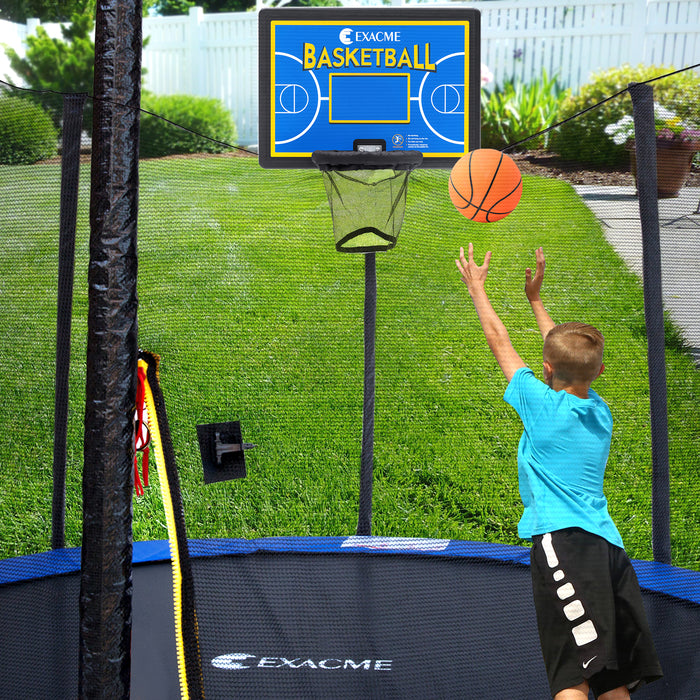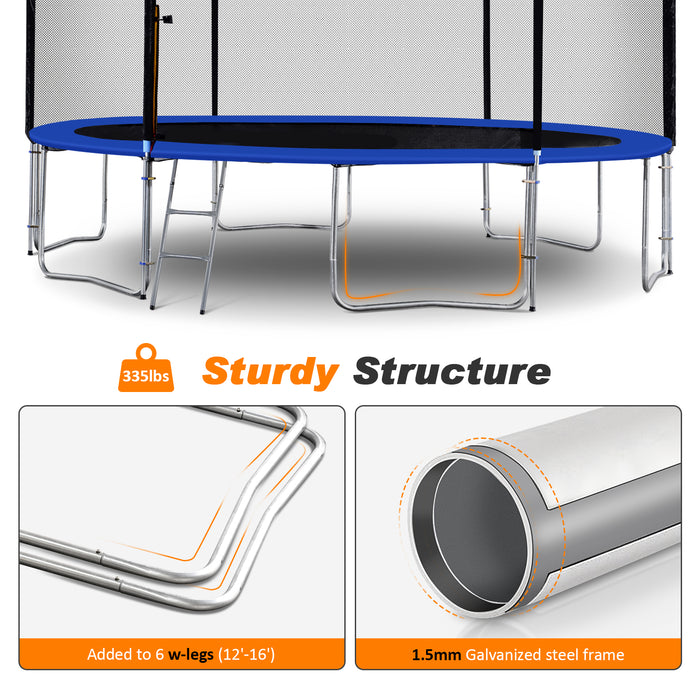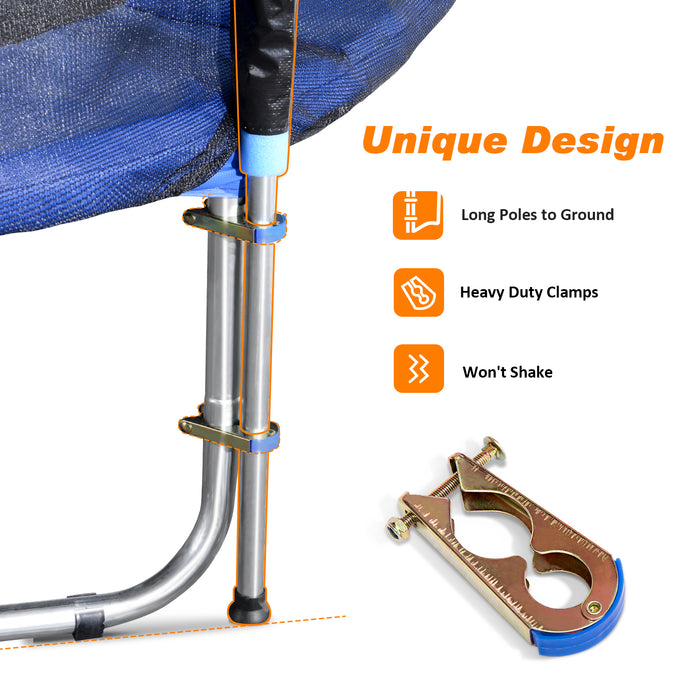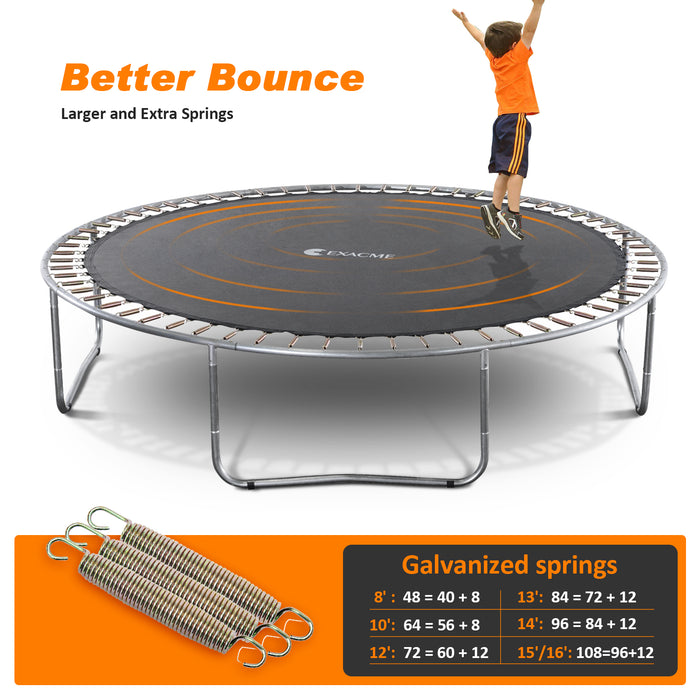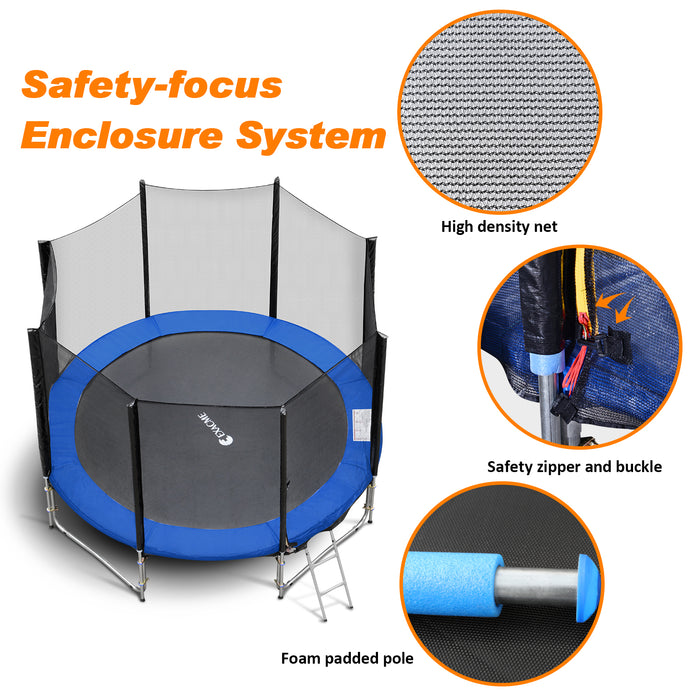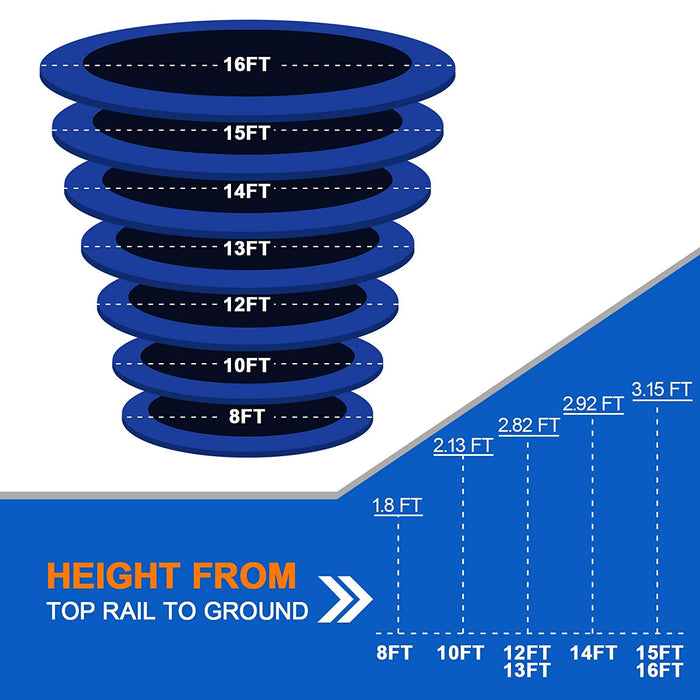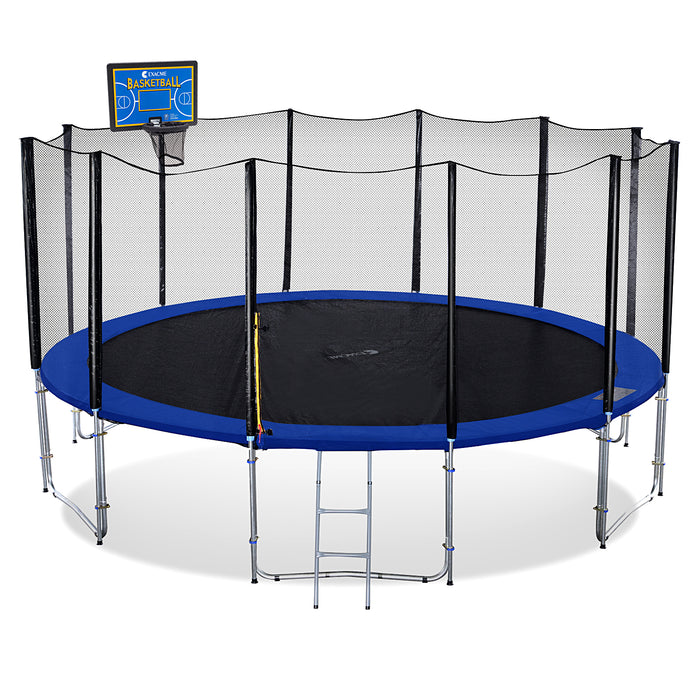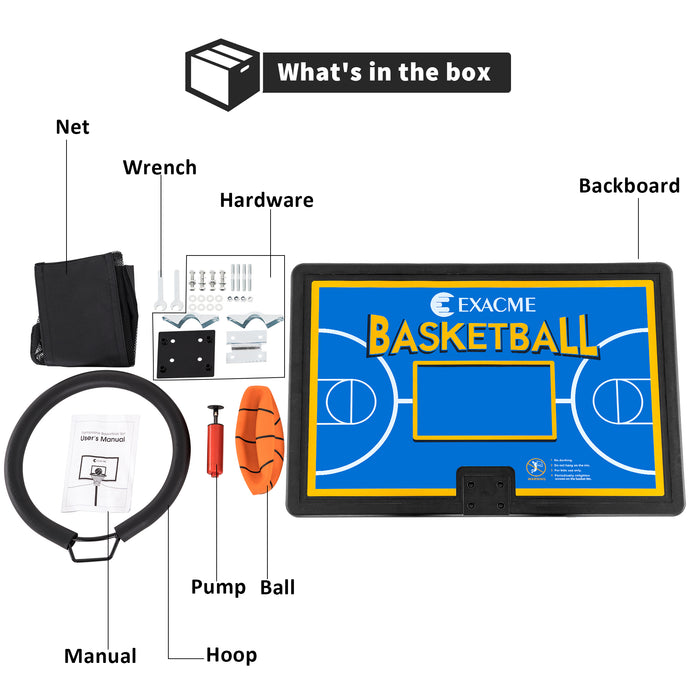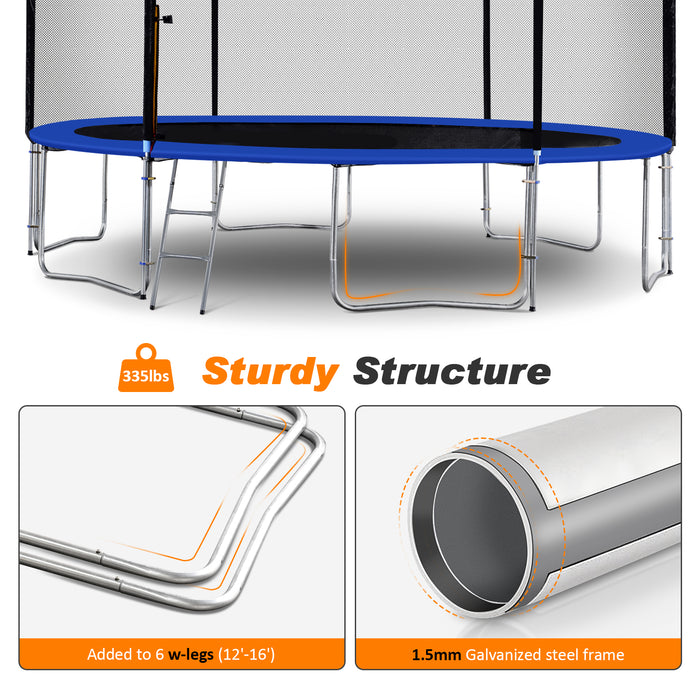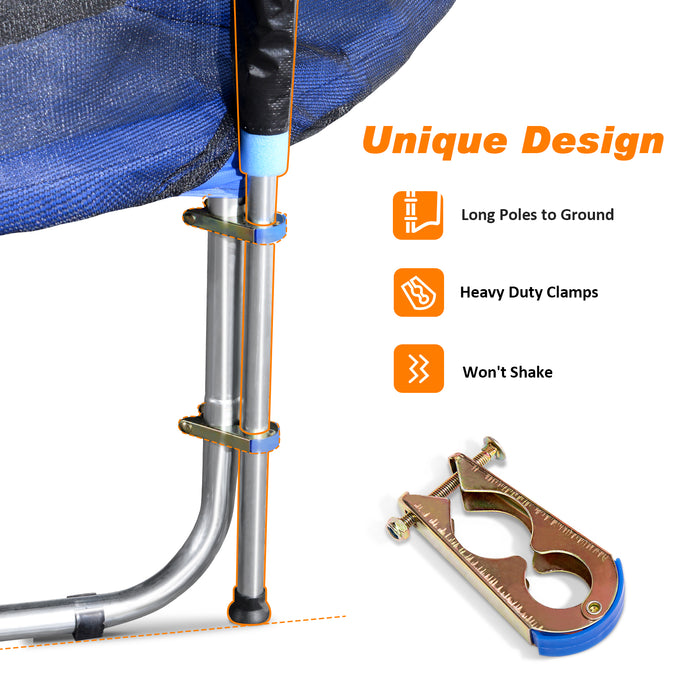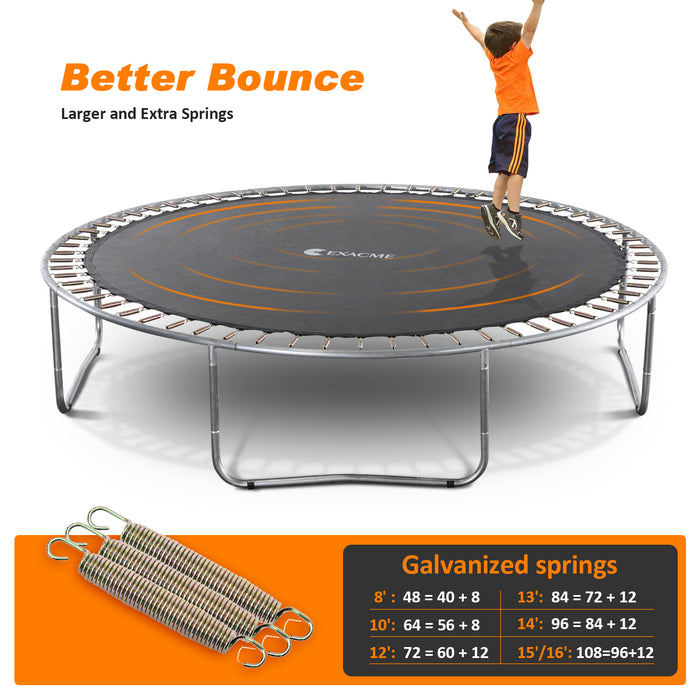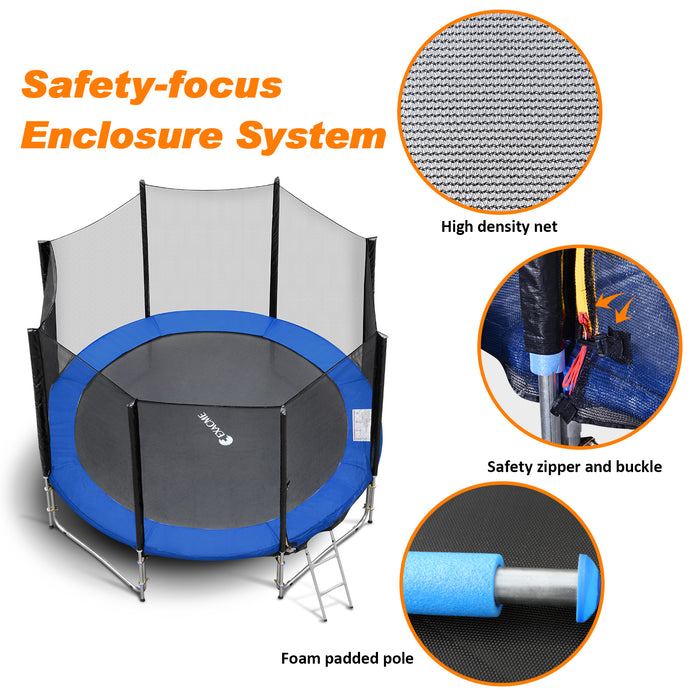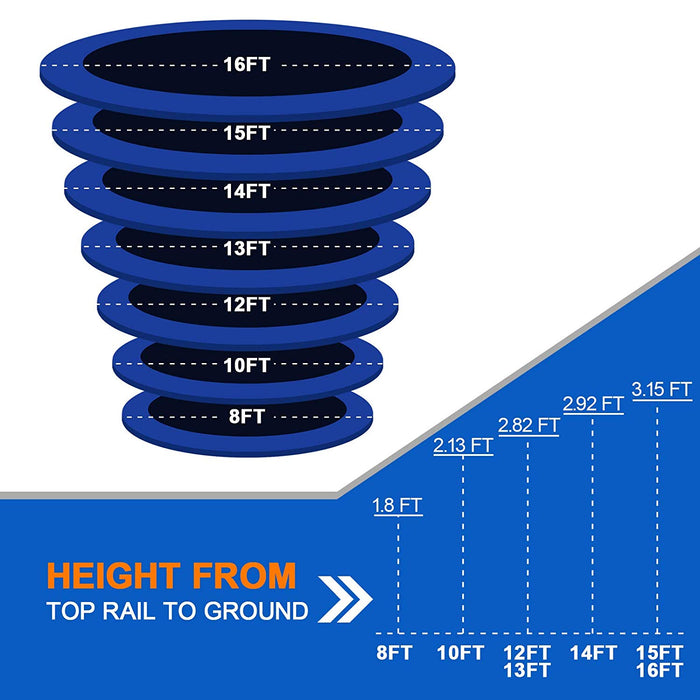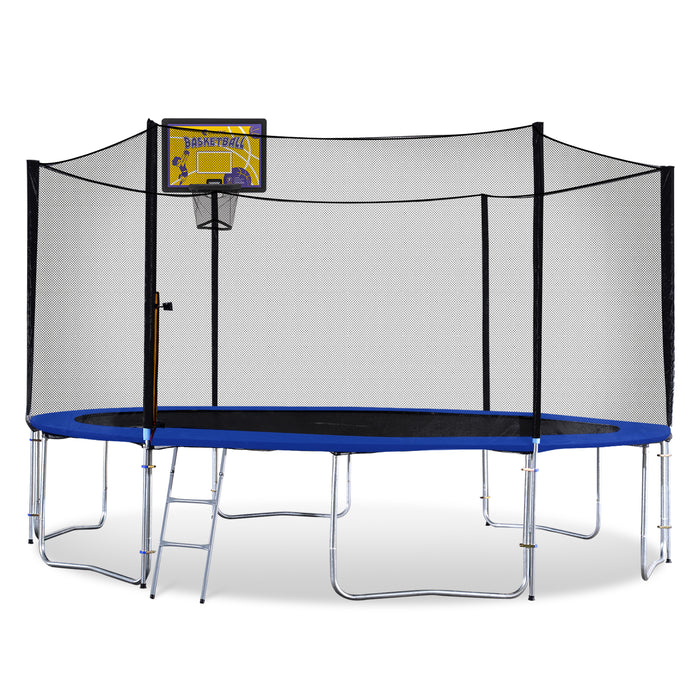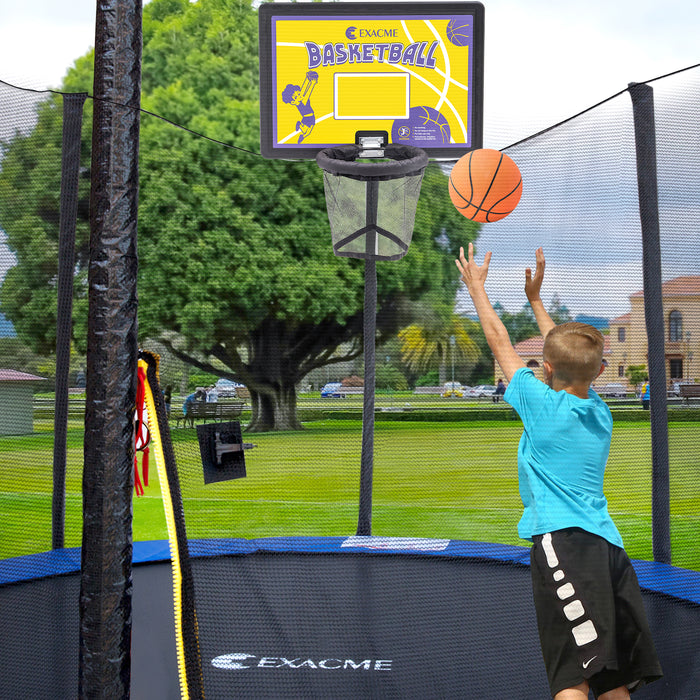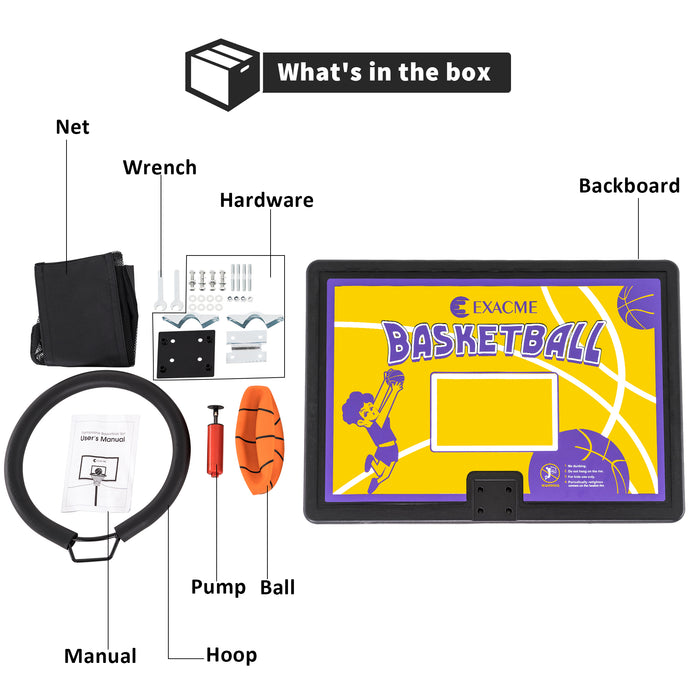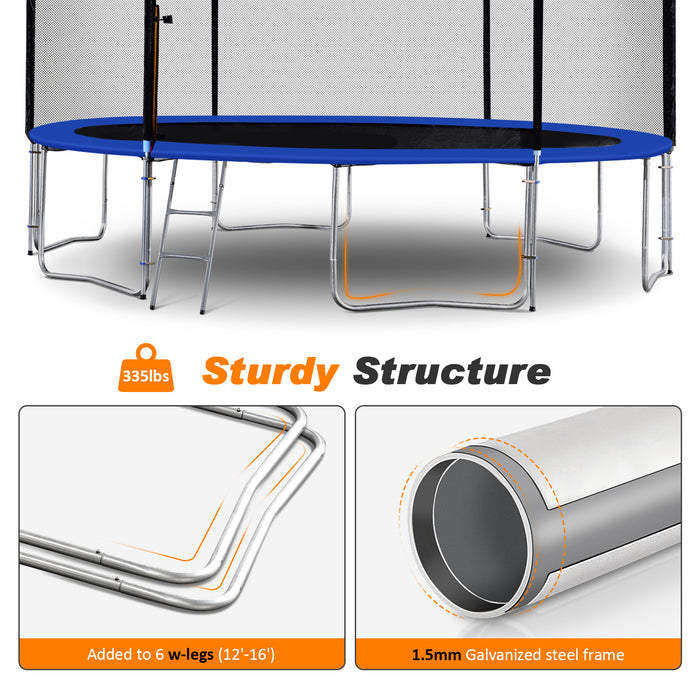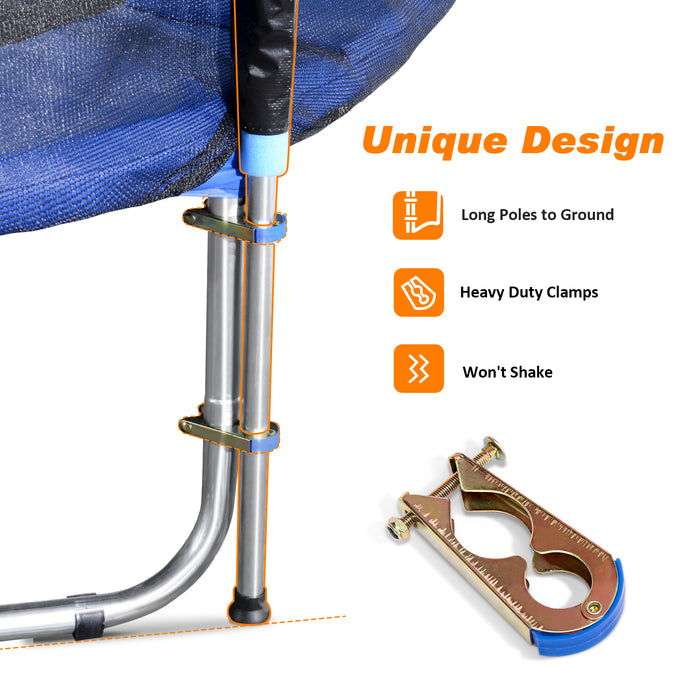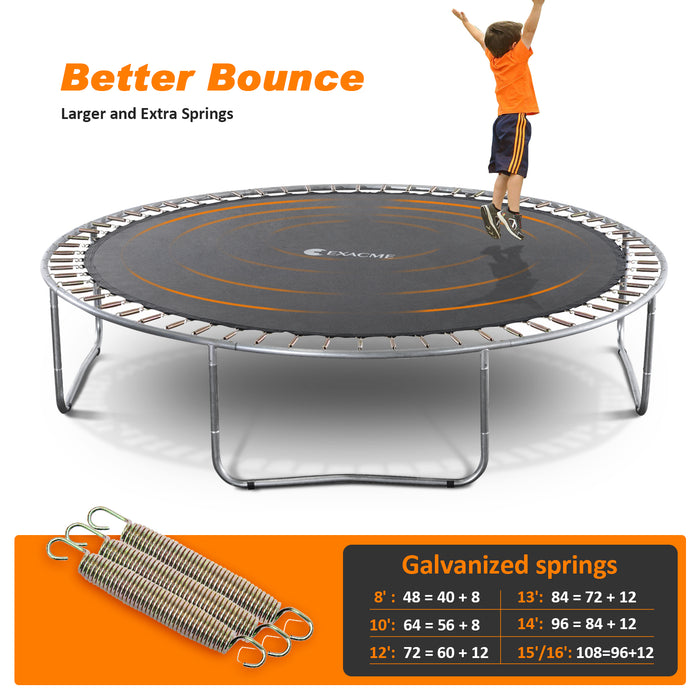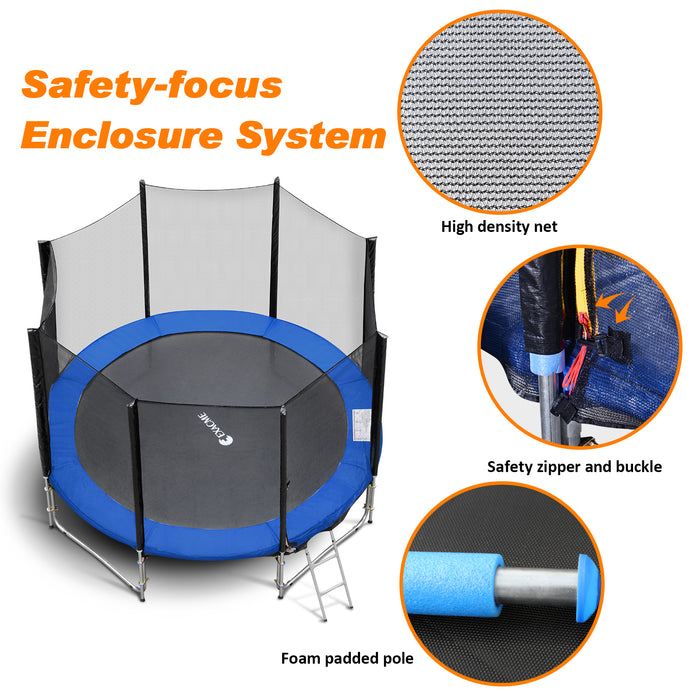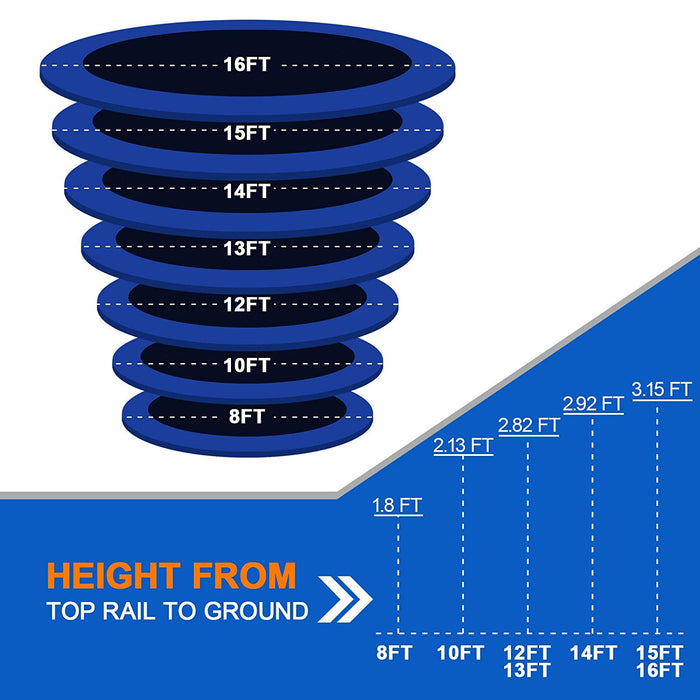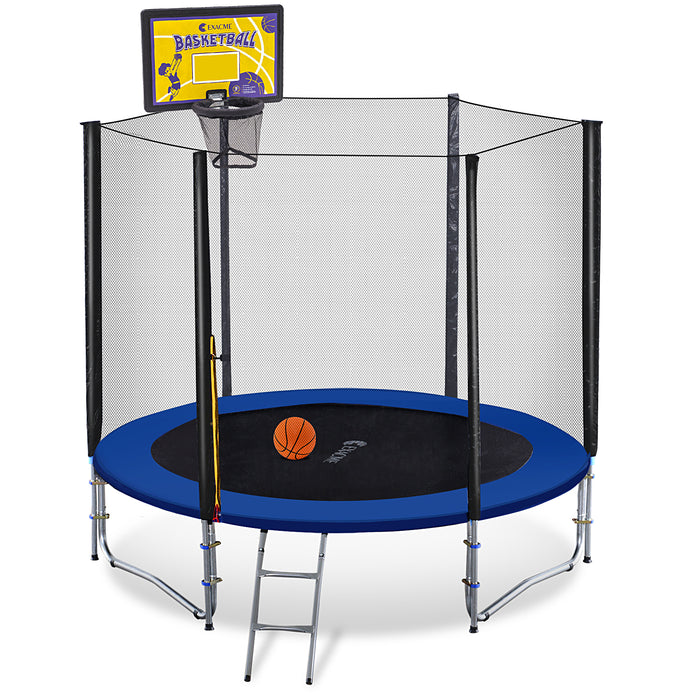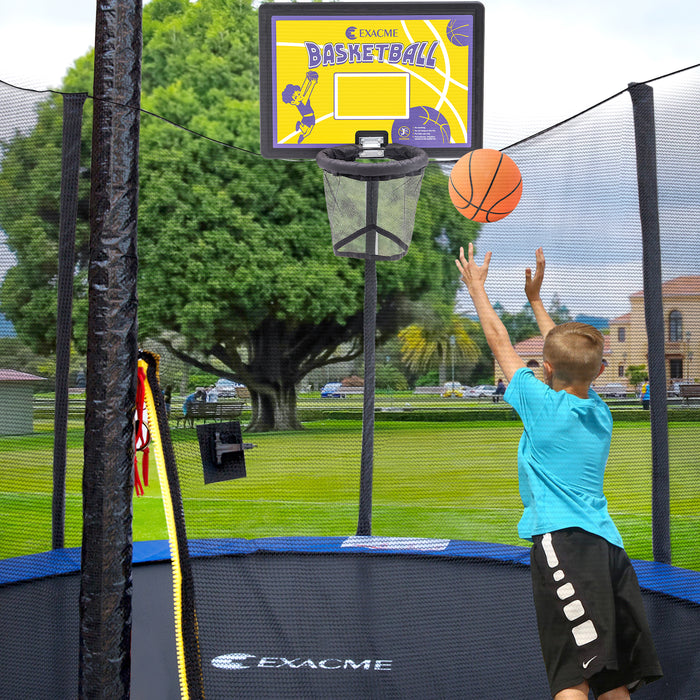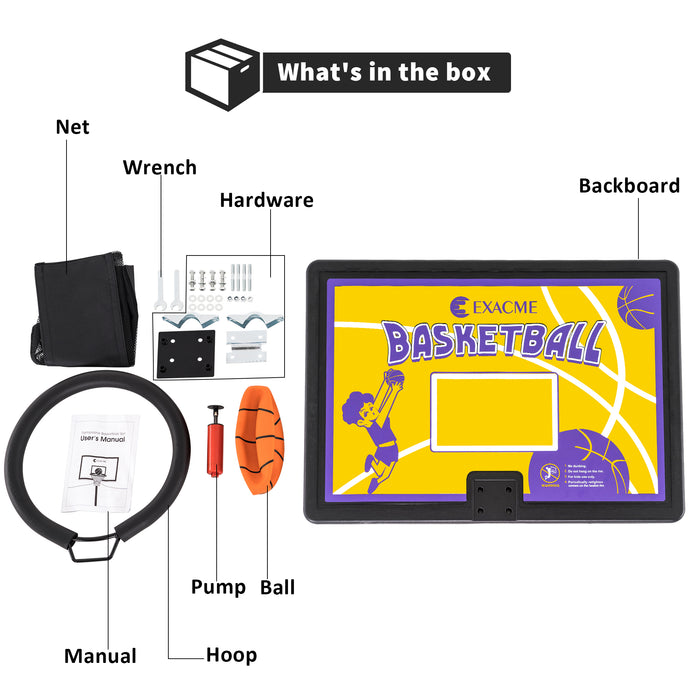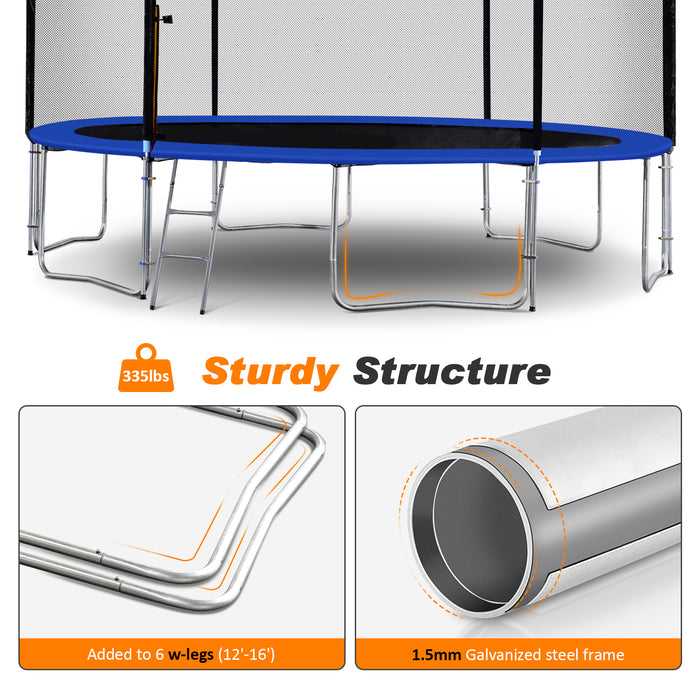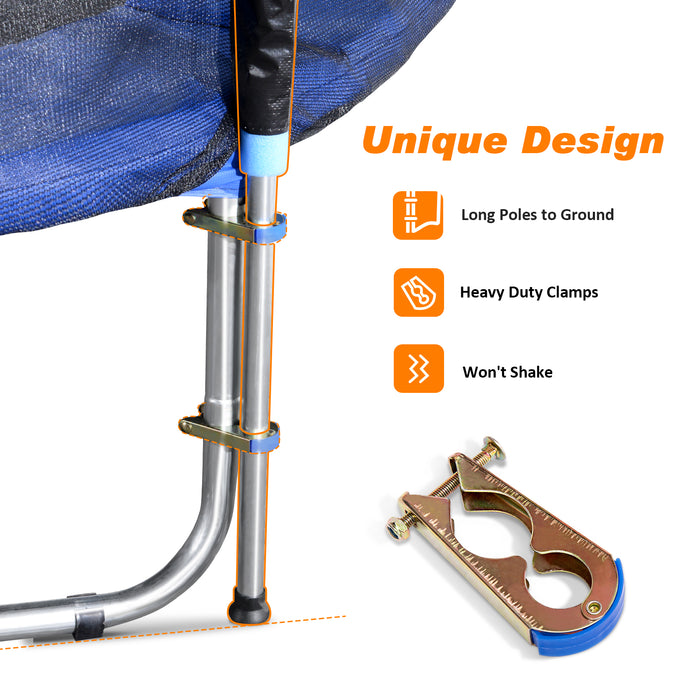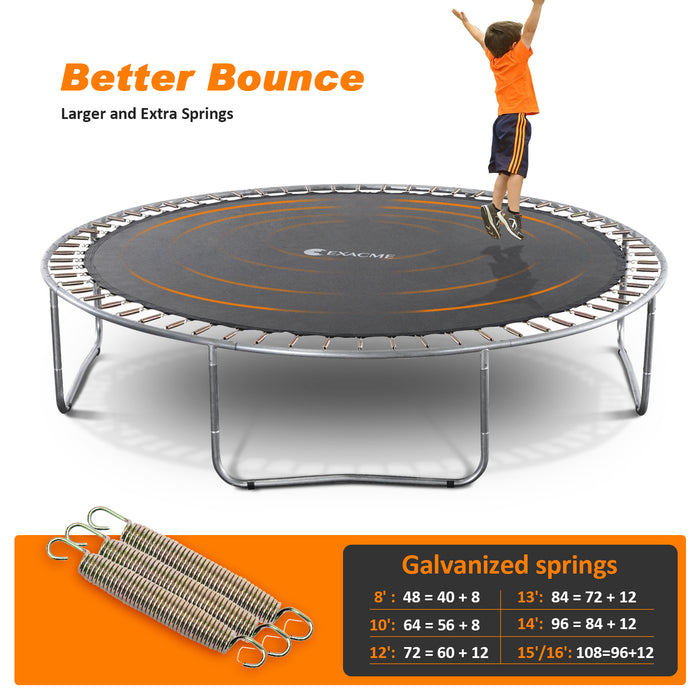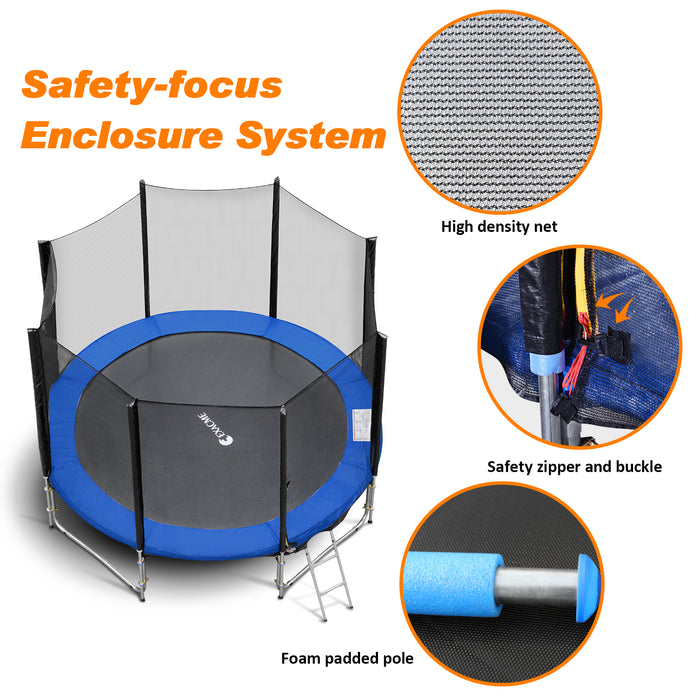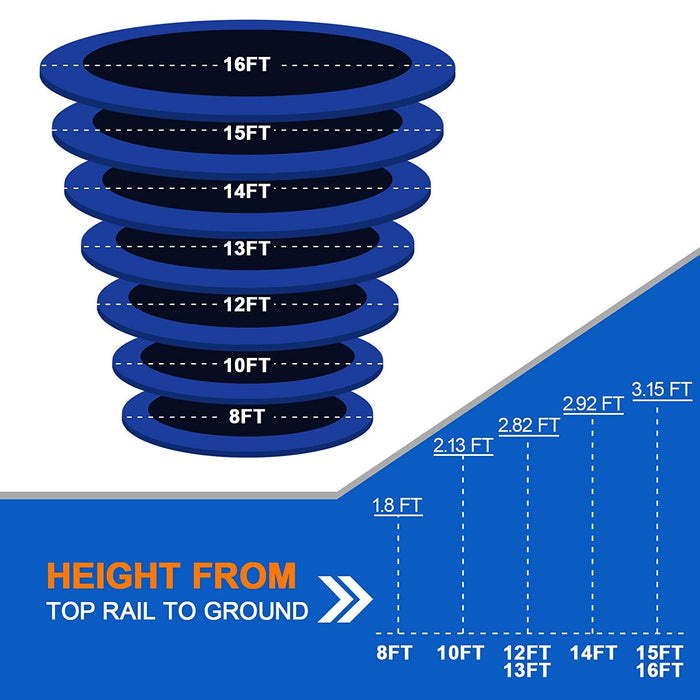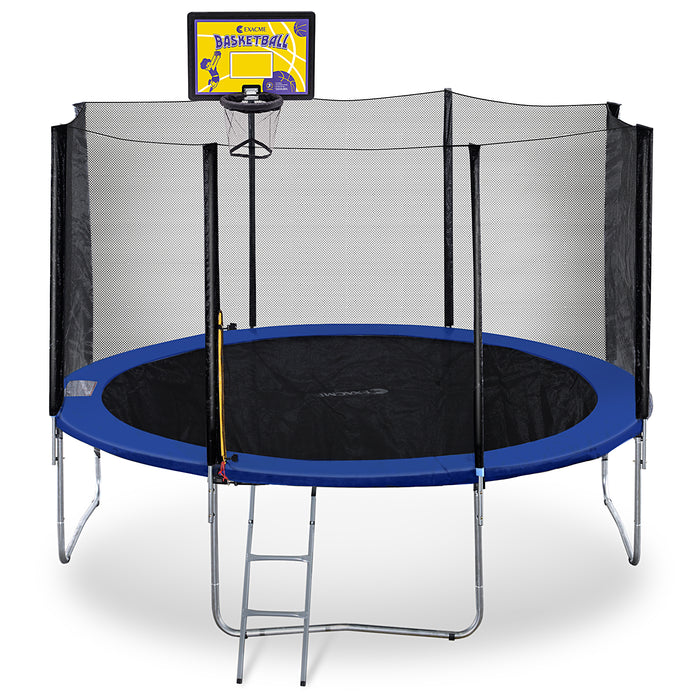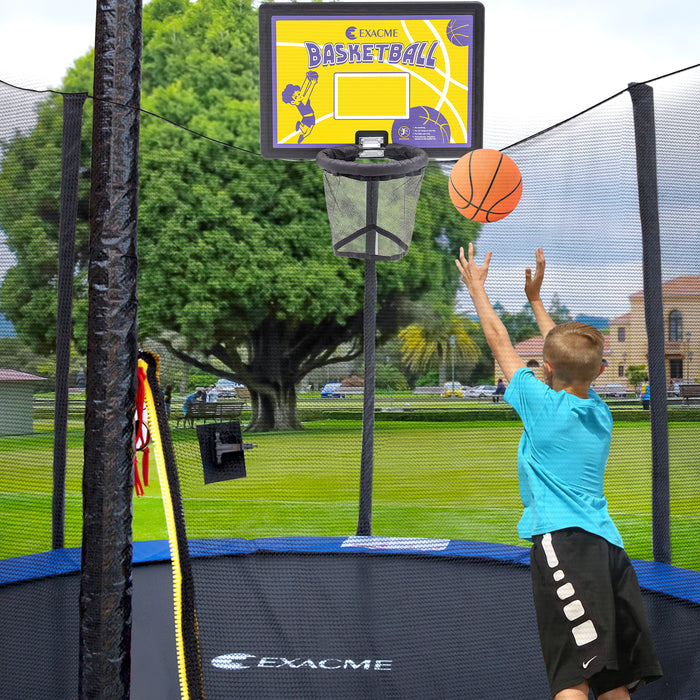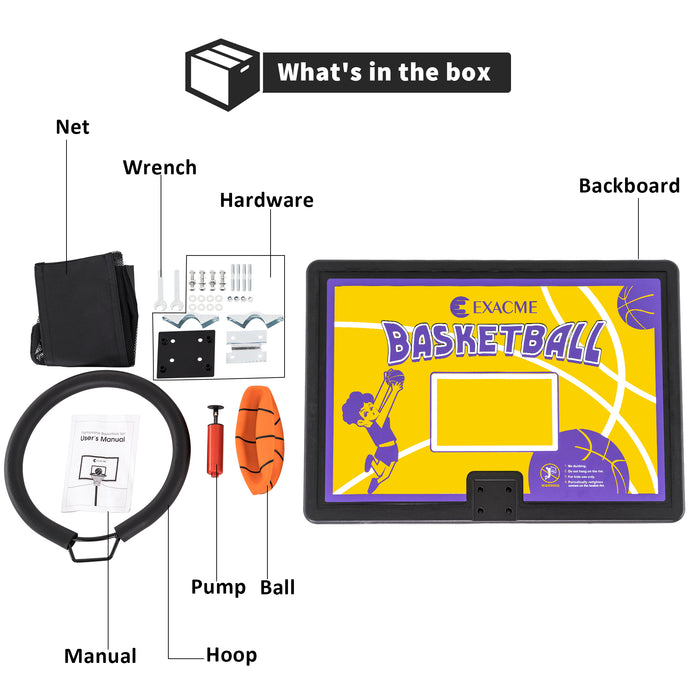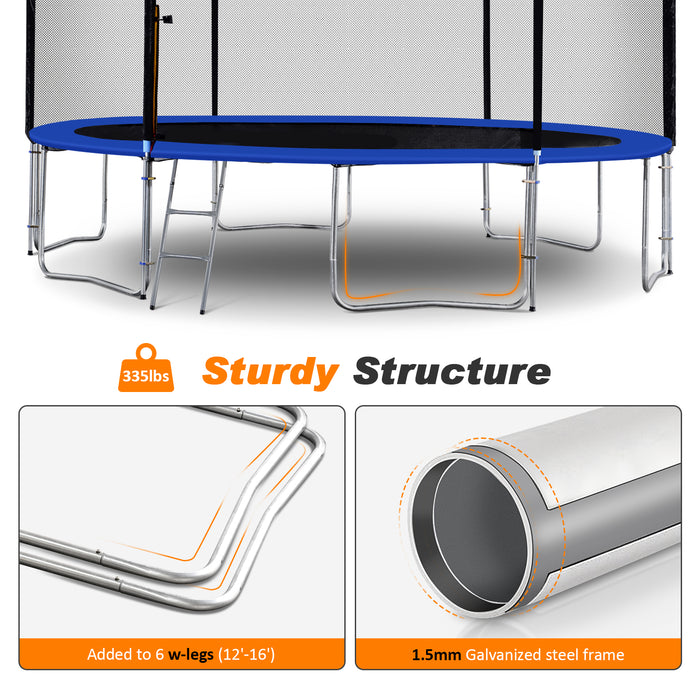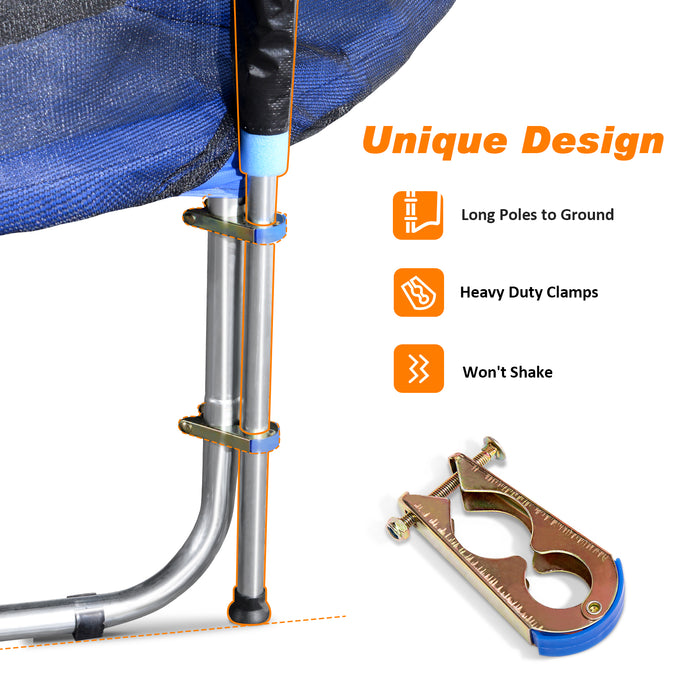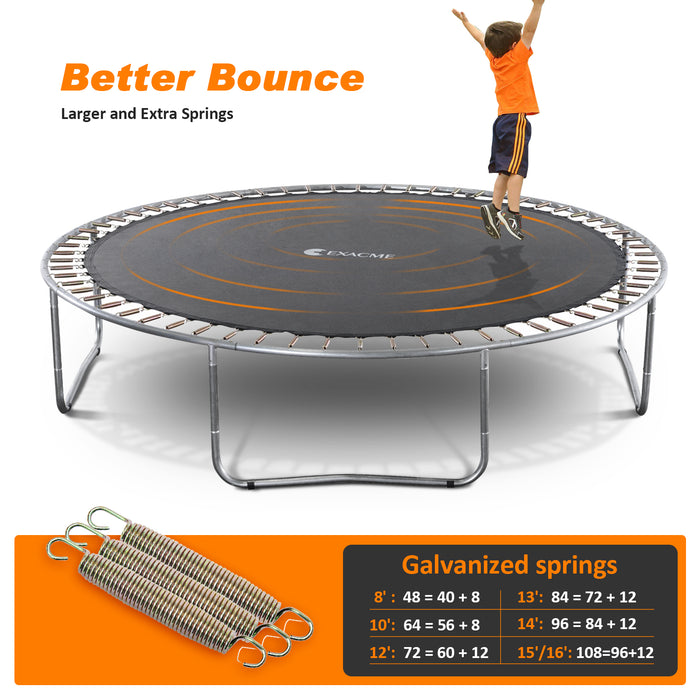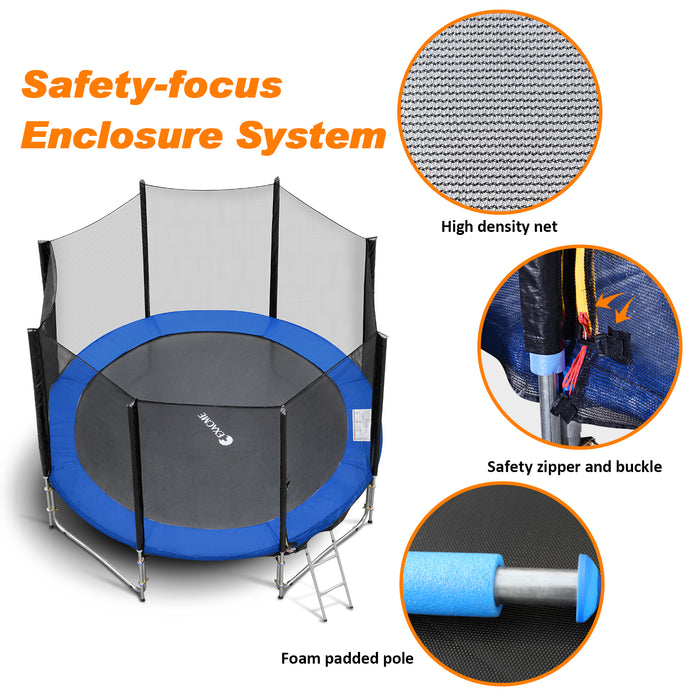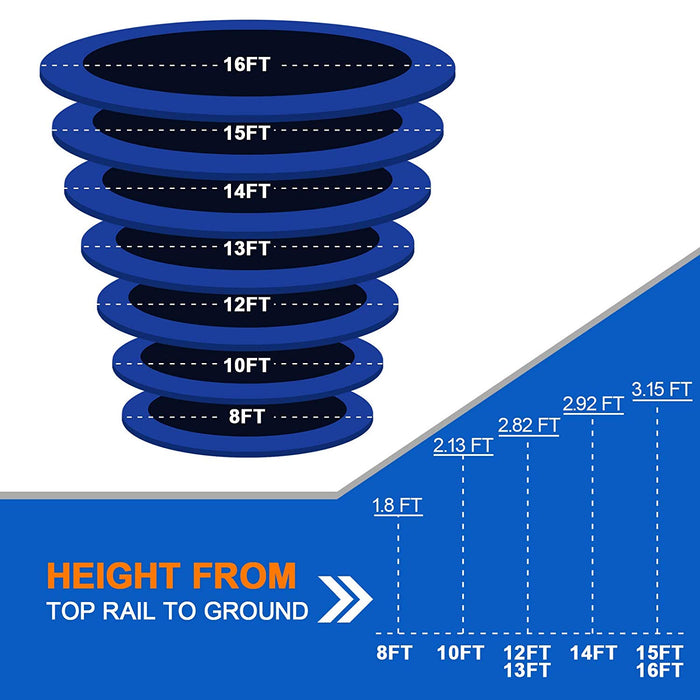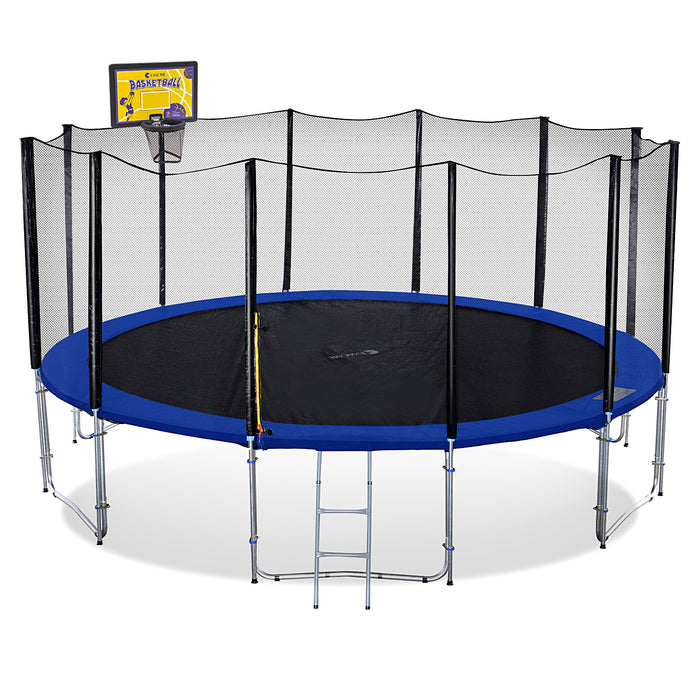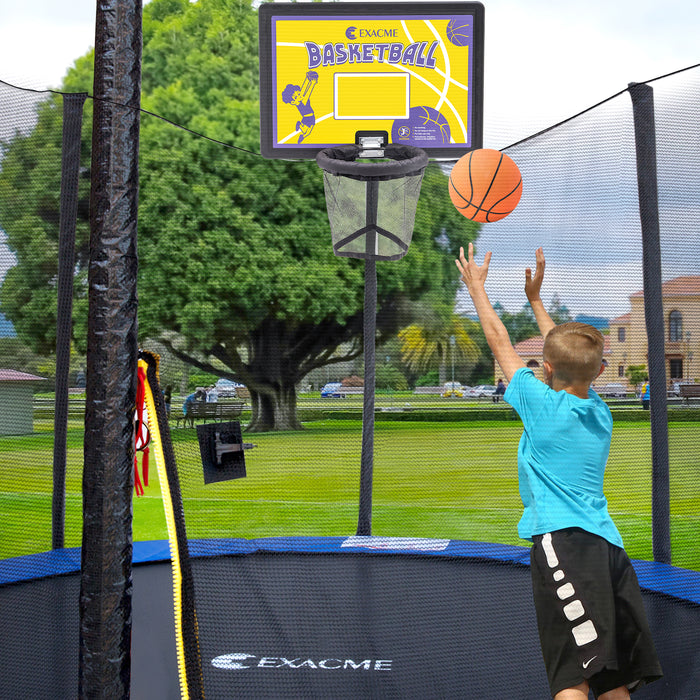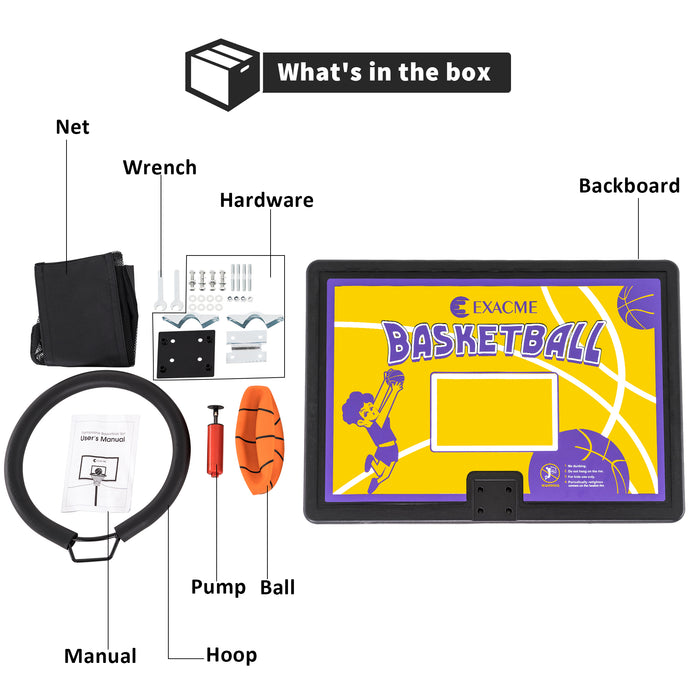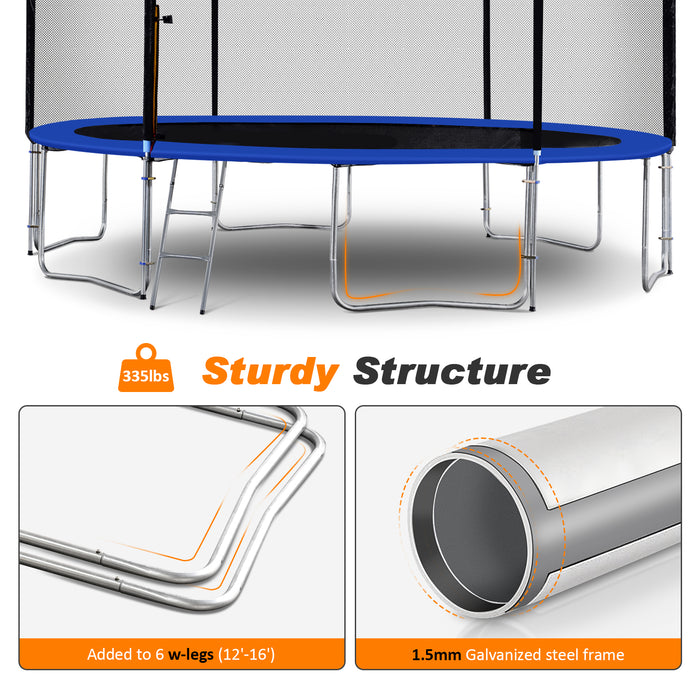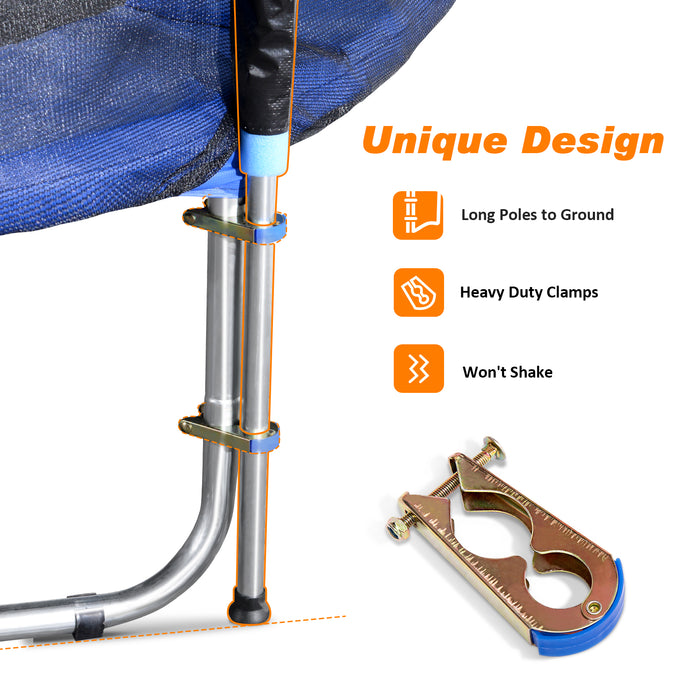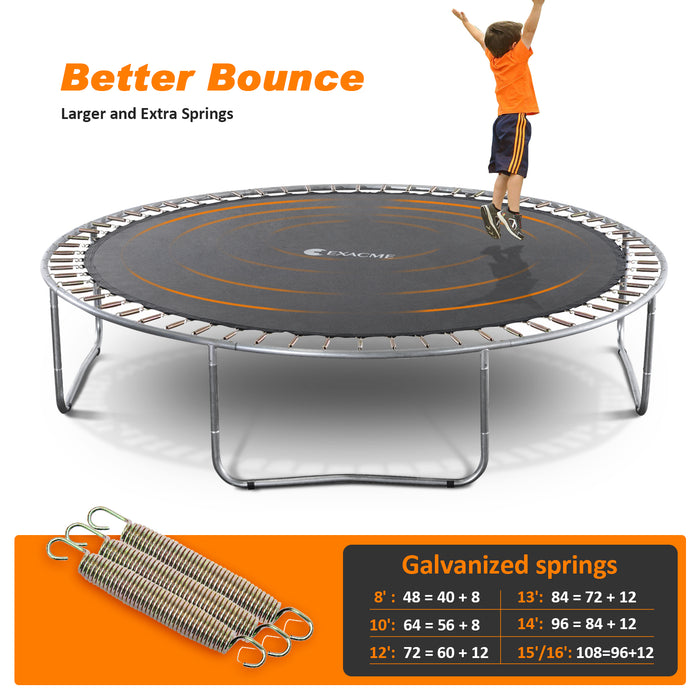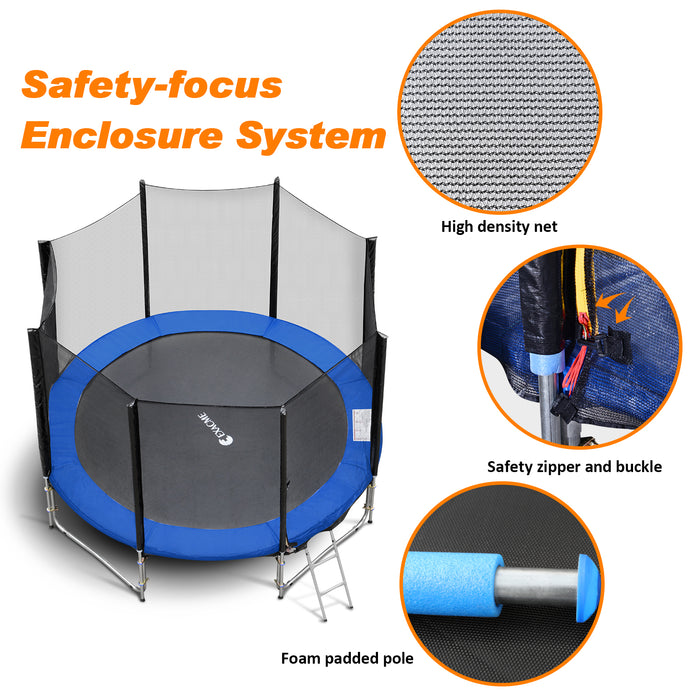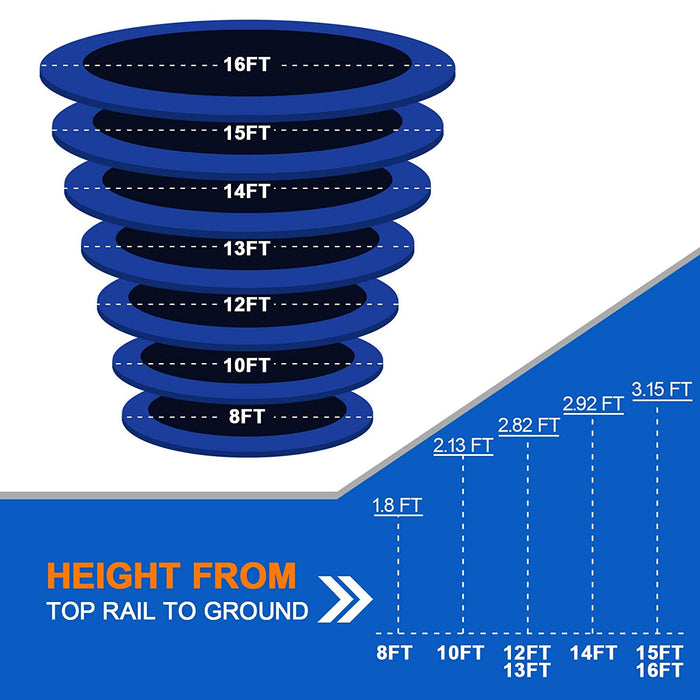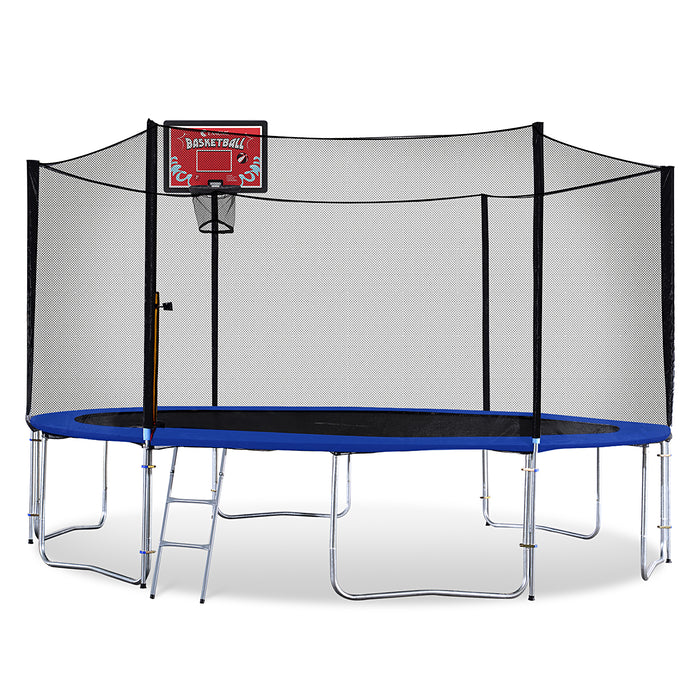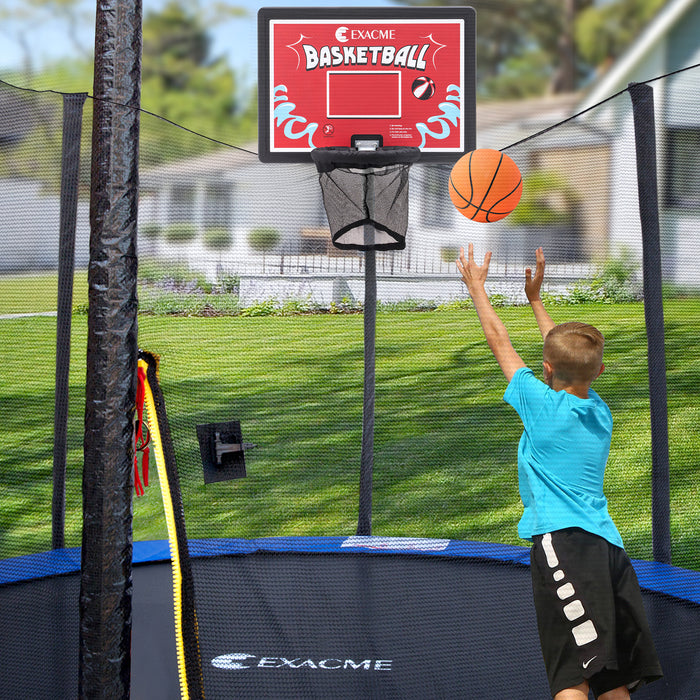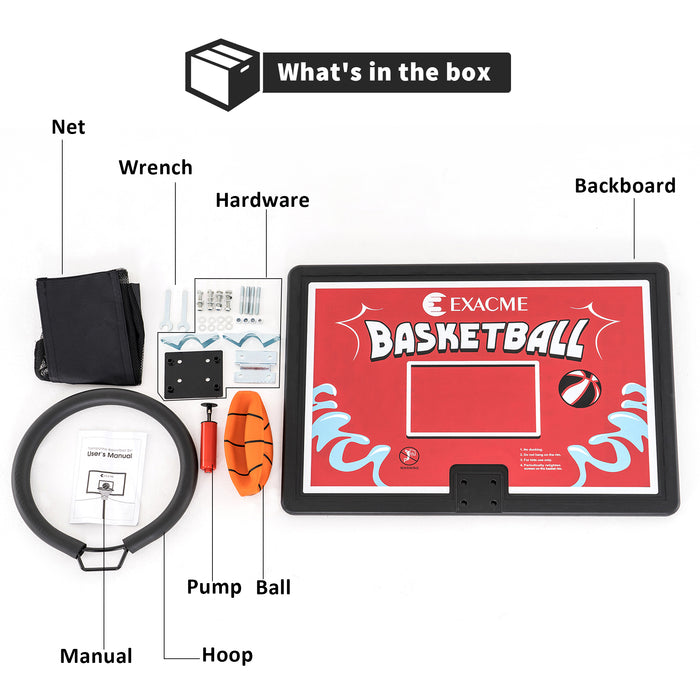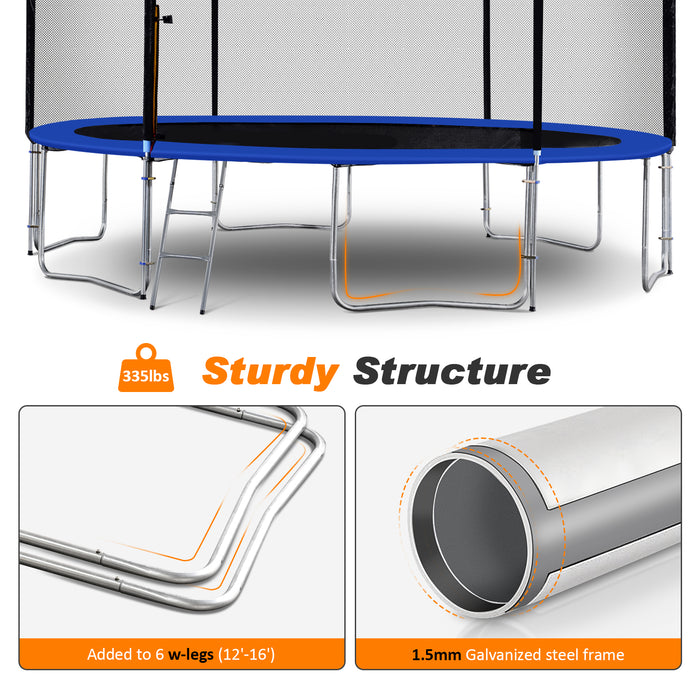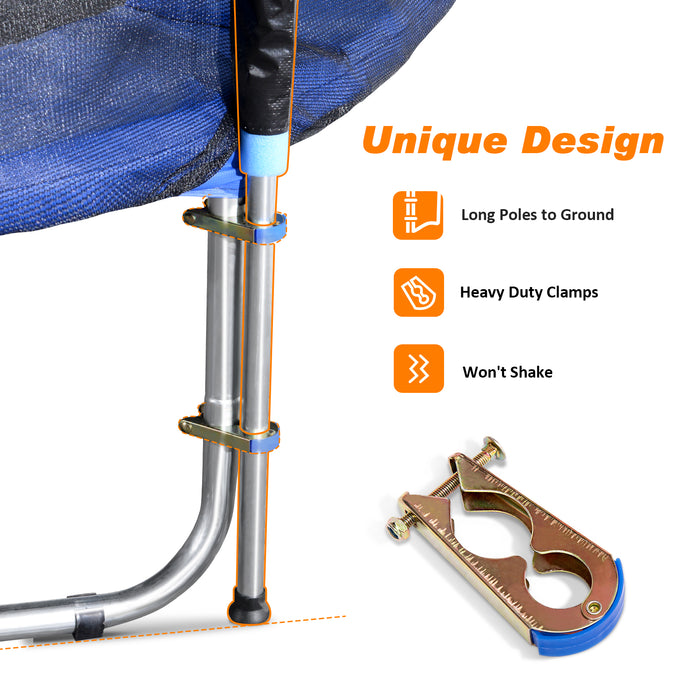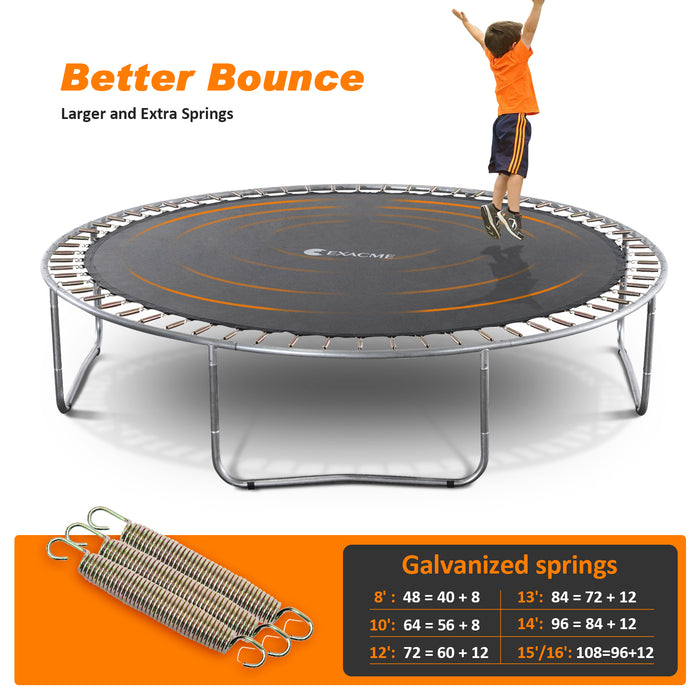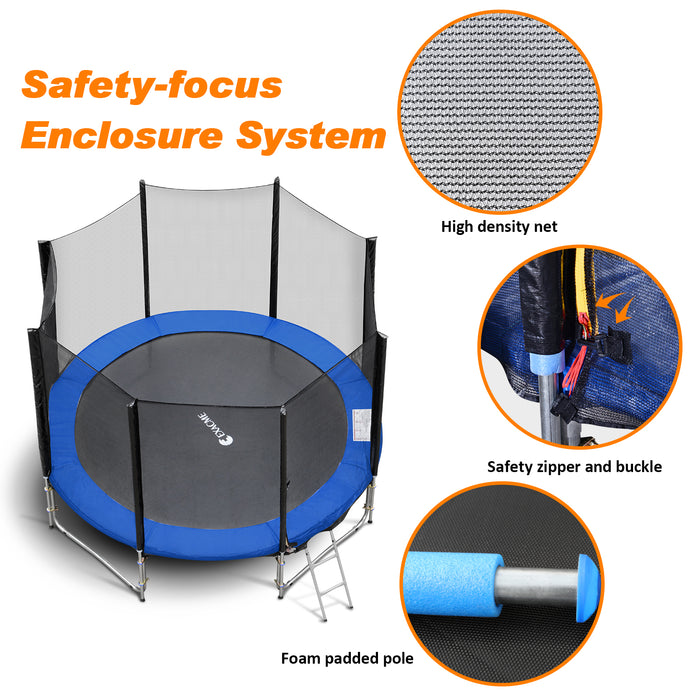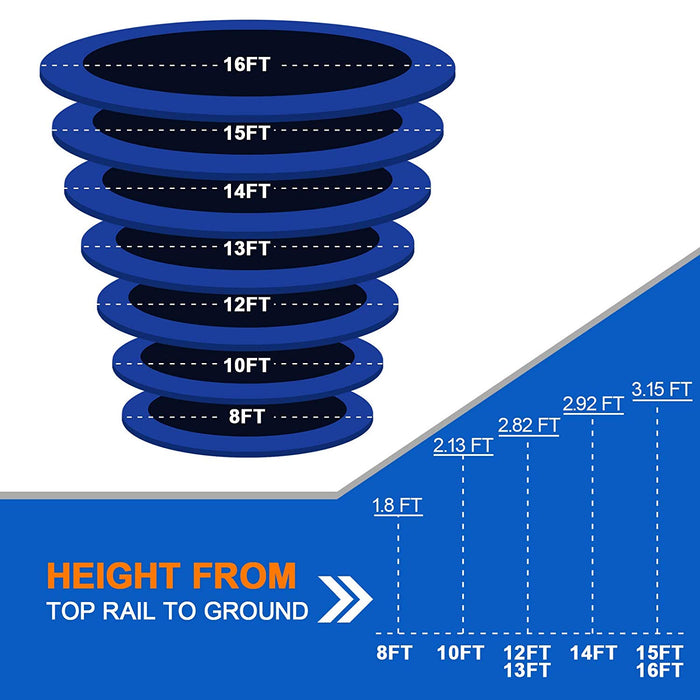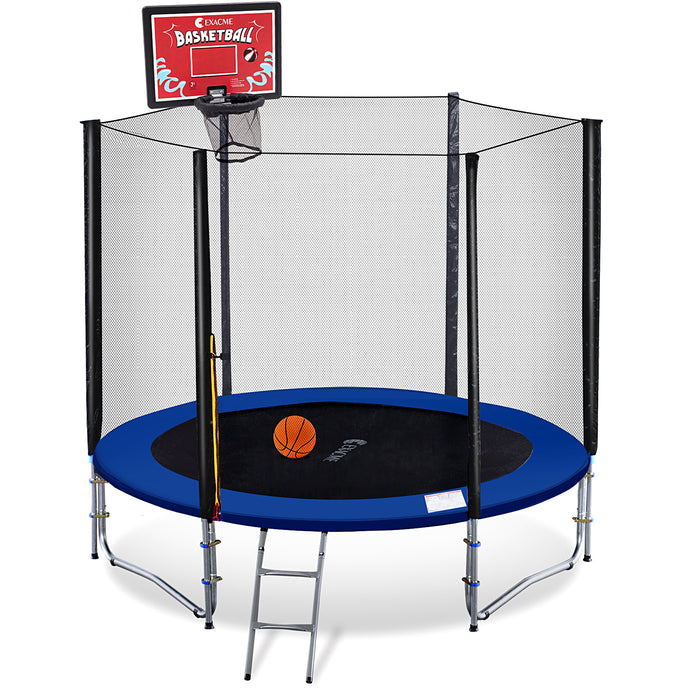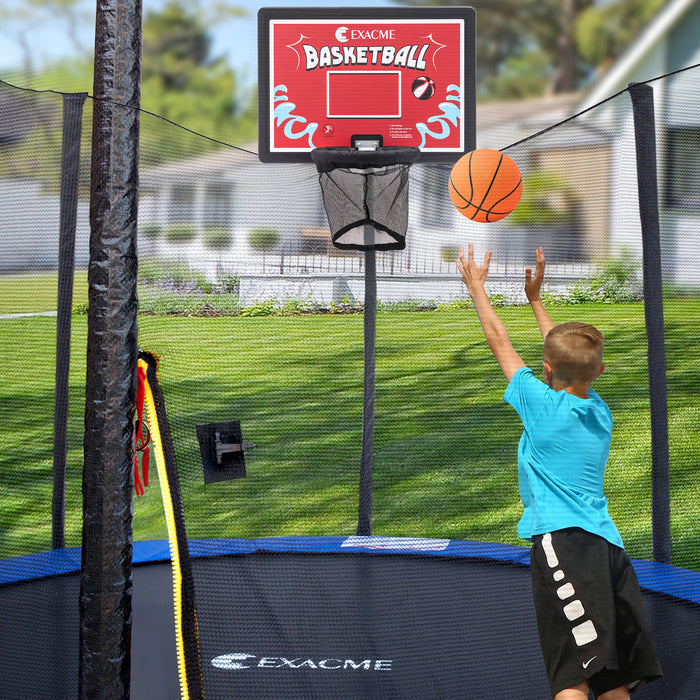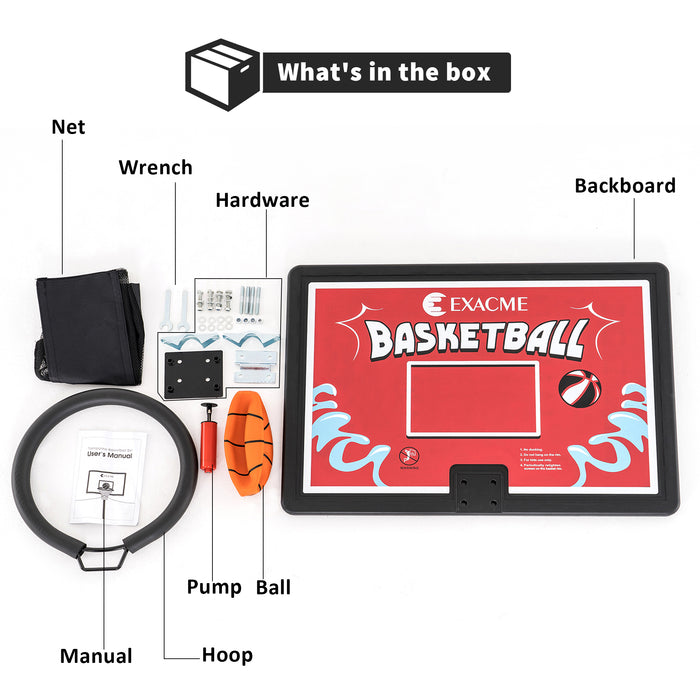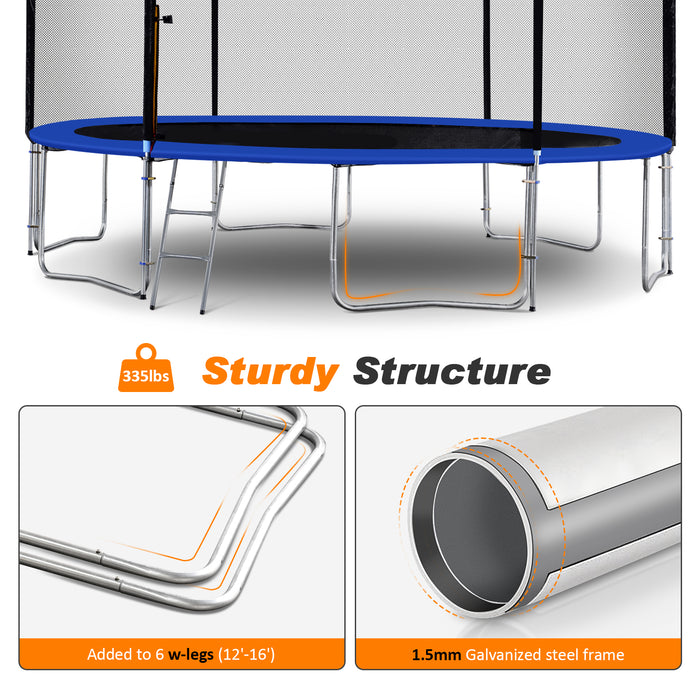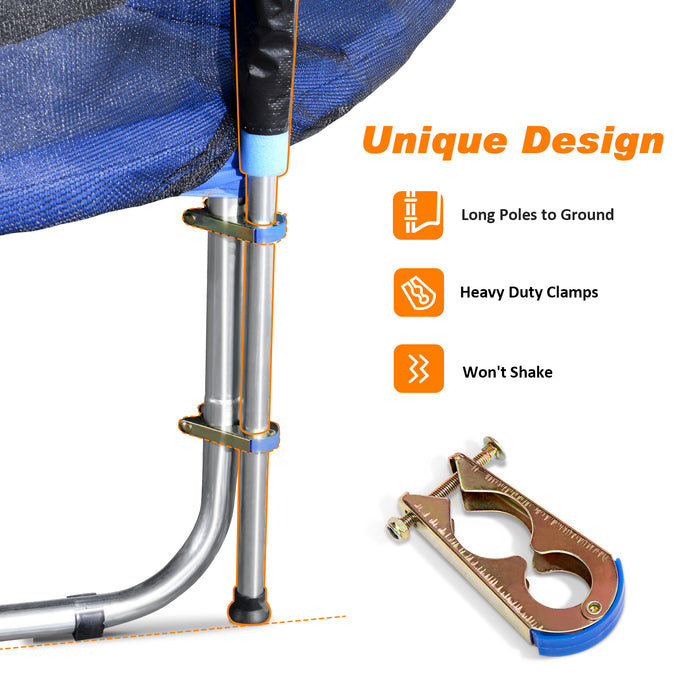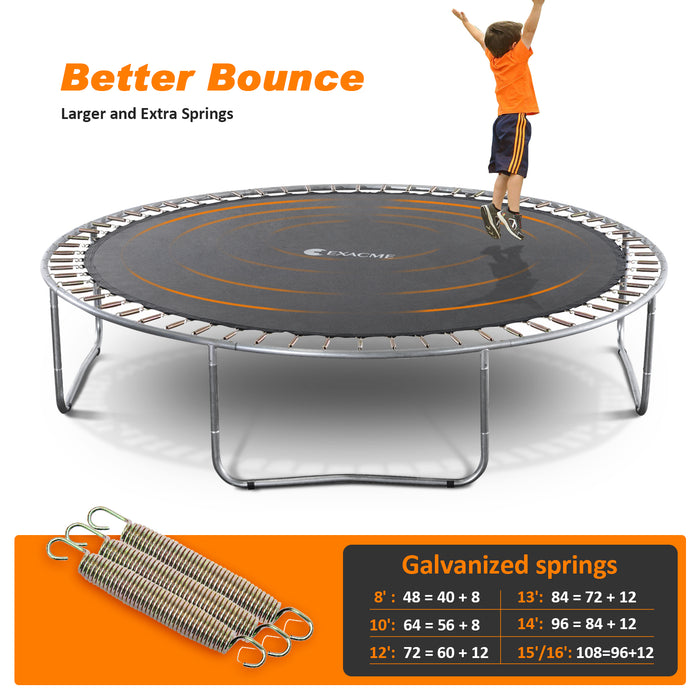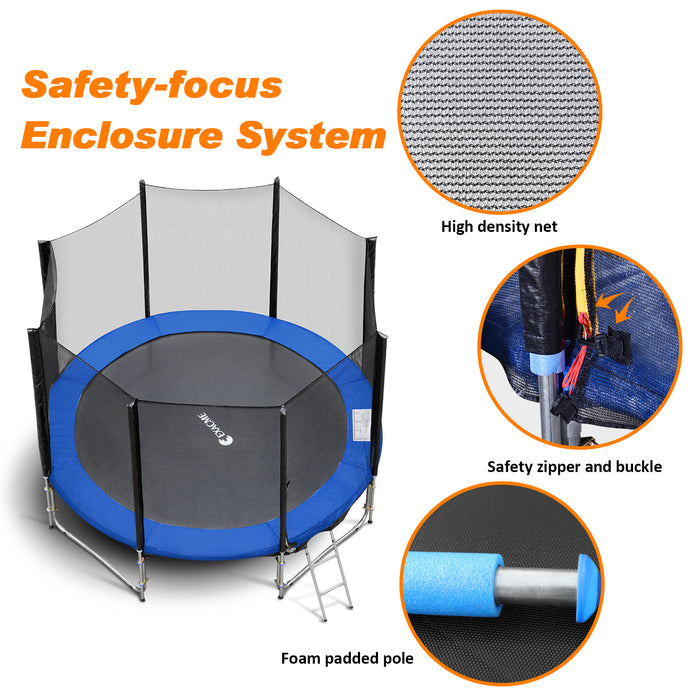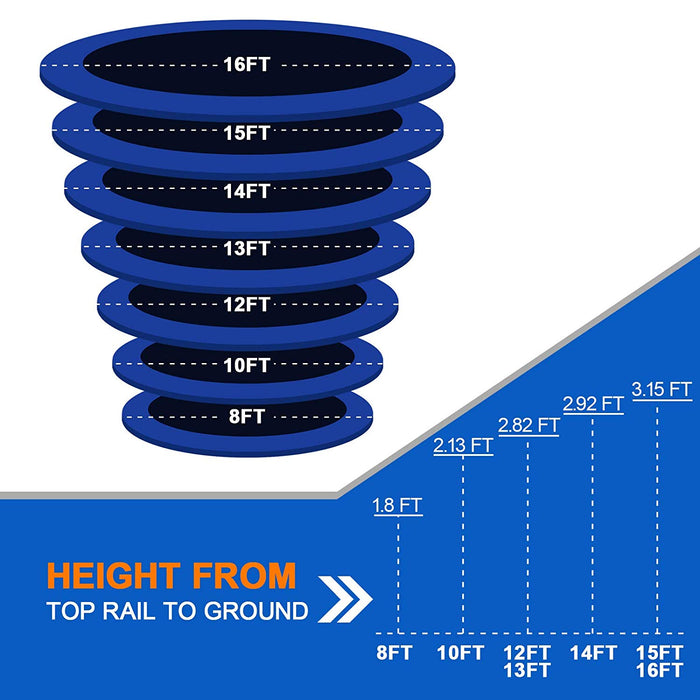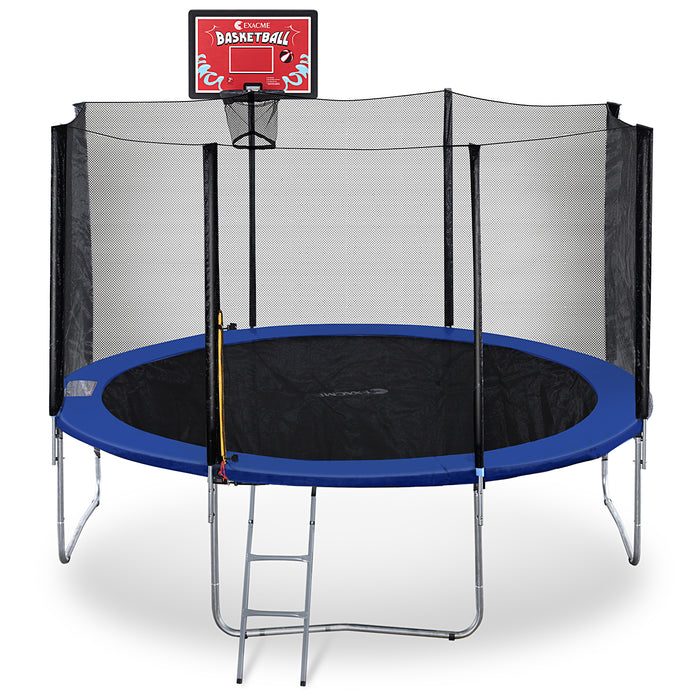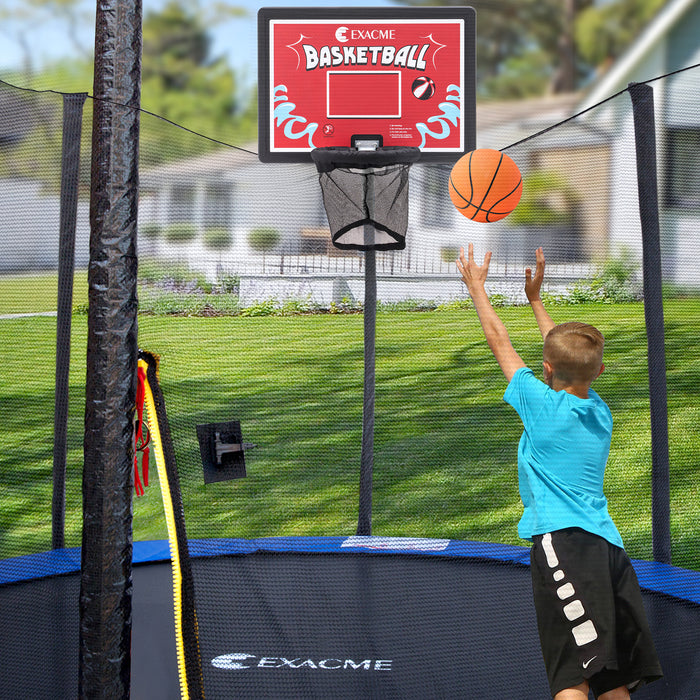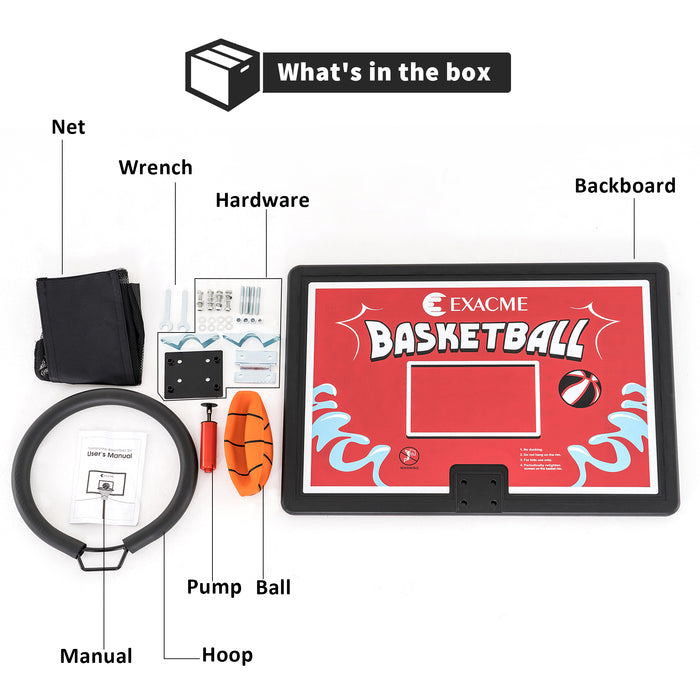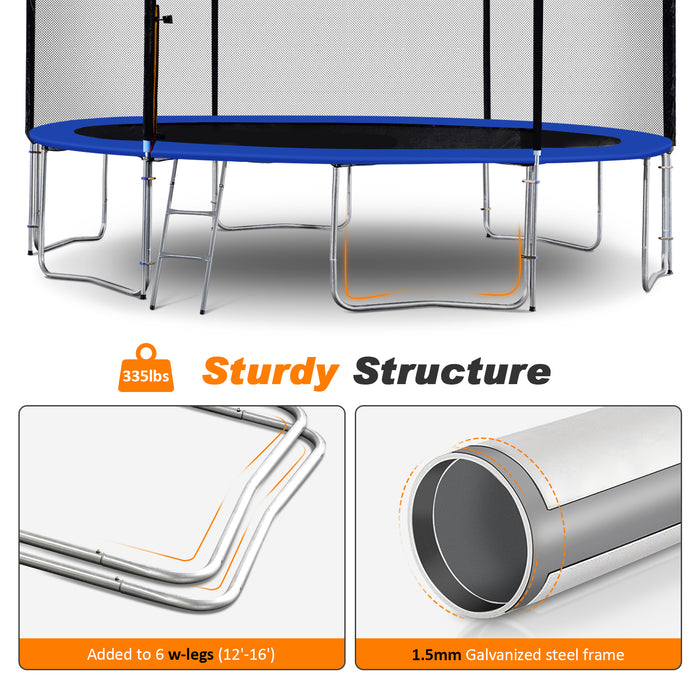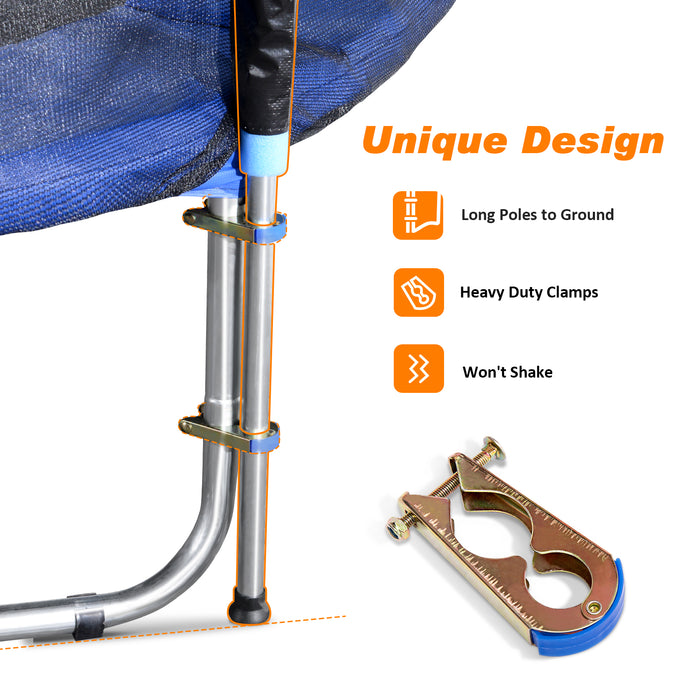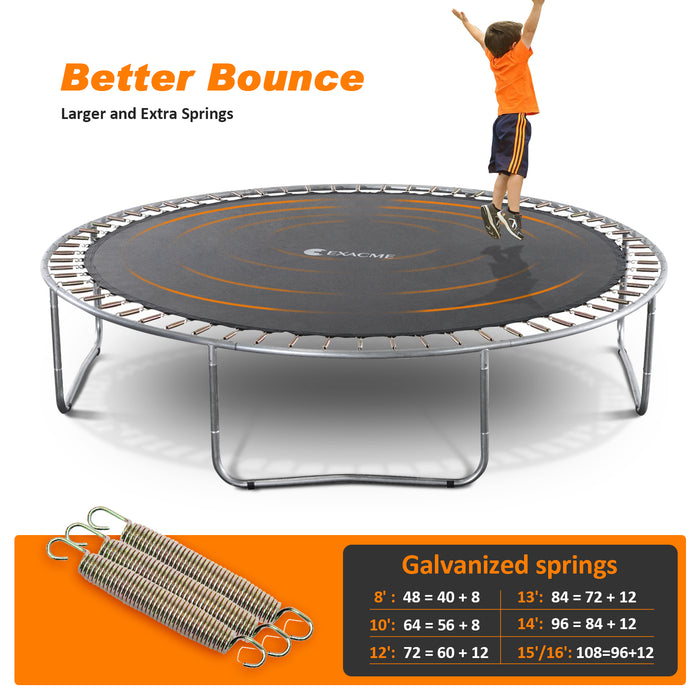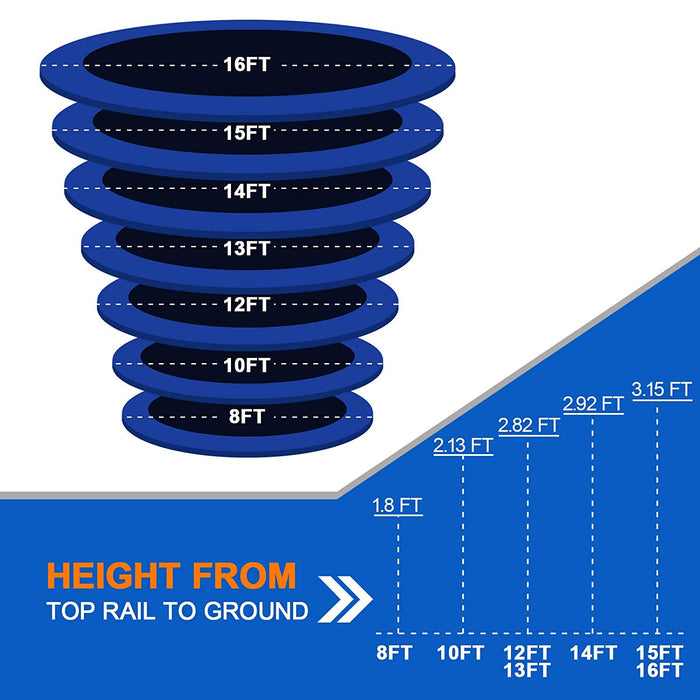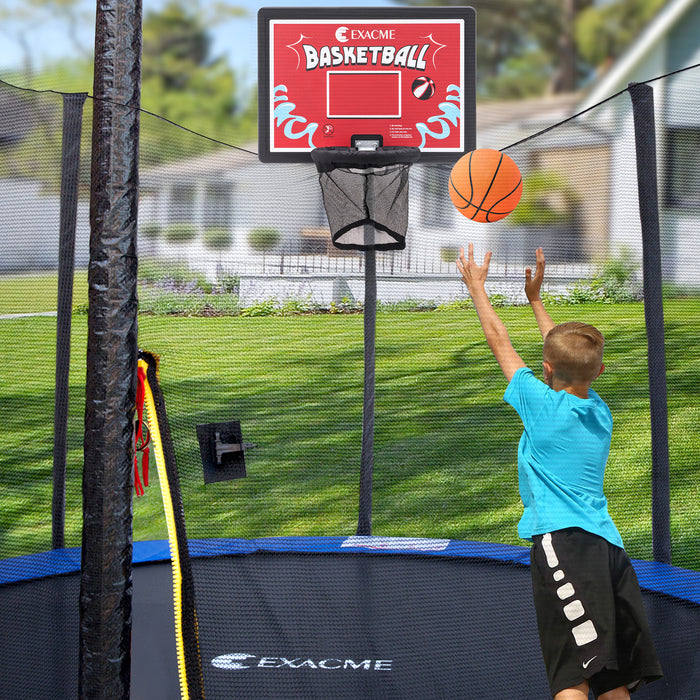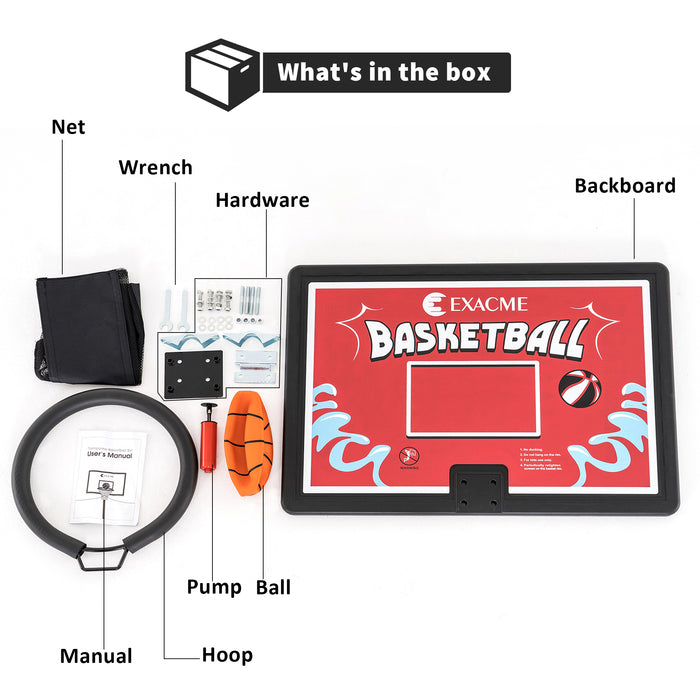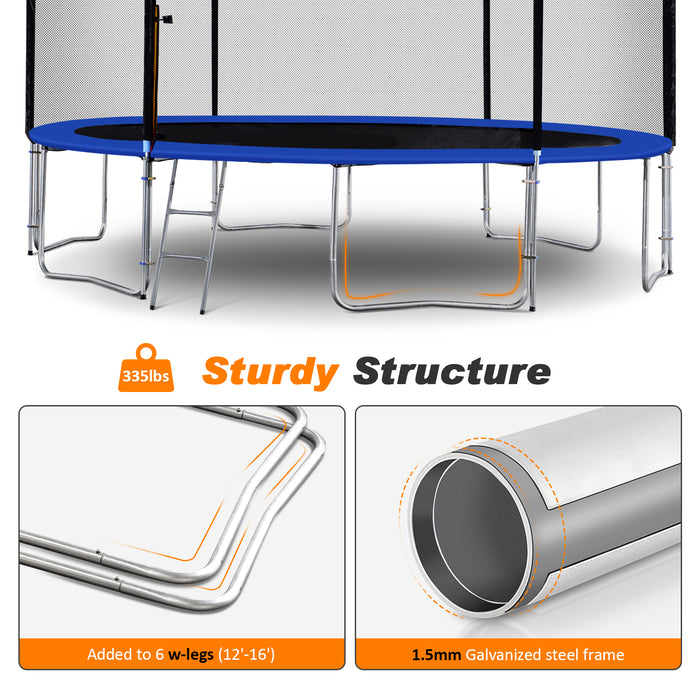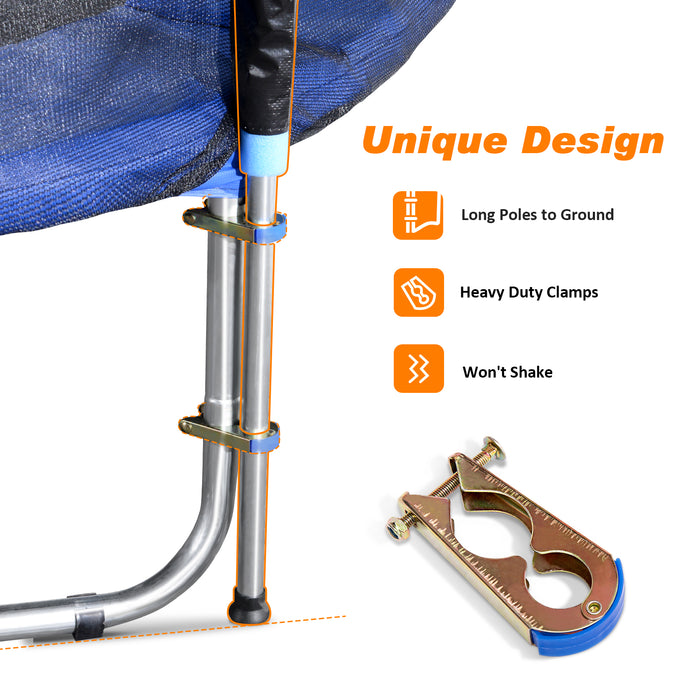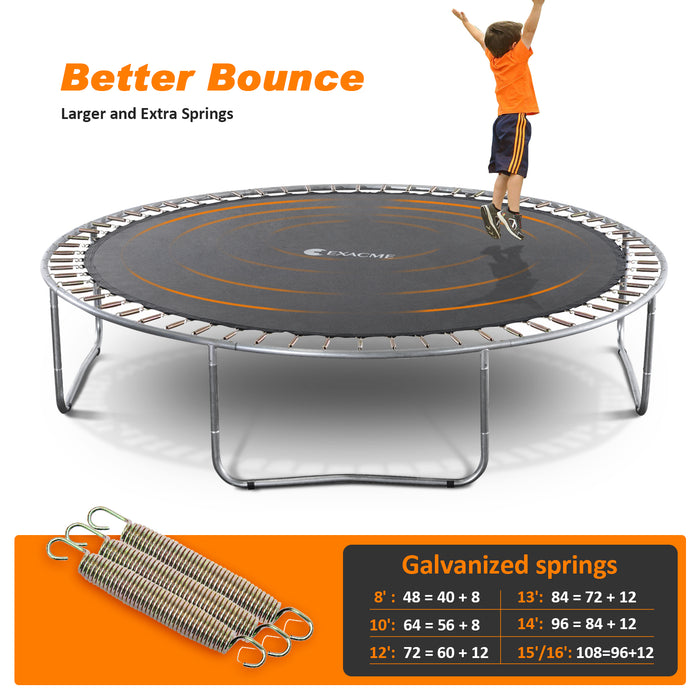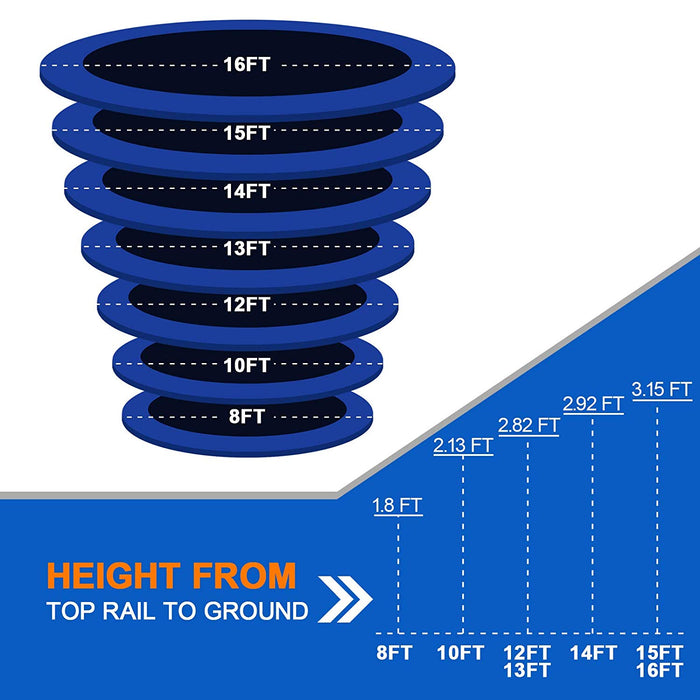 ExacMe Outdoor Trampoline 15 14 13 8 Foot with Rectangular Basketball Hoop Outer Enclosure and Ladder, T8-T16+BH07
Do you want to get a trampoline with 335 LBS high weight limit?

ExacMe trampolines are made from high-strength, corrosion-resistant steel. 6 or 8 safety enclosure supports poles are covered with premium safety padding, protecting you and your family from every angle. The industrial-grade galvanized springs provide a perfect bounce that will not degrade over time.
Stable Ground-contact Net Poles: trampoline poles are ground-contact, making the trampoline more stable; Besides that, the pole is secured to trampoline legs with 2 quick clamps, this is safer than the poles with screws.
Safe Enclosure Net System:

 

The high-density PE netting will protect jumpers from danger.
Safe Design: No-gap jumping mat design + 0.6-inch thick EPE closed-cell foam inside the pad + high-density PE netting, which makes trampoline safety higher than TUV standards.
High Weight Limit: Galvanized springs, UV jumping mat, Heavy Duty Frame(Double Quick Clamp fixed the net pole) offer 12+ Feet Trampoline up to 335 LBS.
Ladder for quick access: Heavy-duty galvanized ladder with slip-resistant rungs helps children get safely on and off of the trampoline. The ladder is designed to hook securely over the frame but under the safety pads

.

Easy Assembly: All the assembly tools are included to assemble the trampoline easily with 2 people and no other specific tool needed

Trampoline:
Rust Resistant Galvanized Steel Frame, W-leg and leg extension

Galvanized Springs
PP Jumping material
PE+PVC pad cover in blue color
Basketball Hoop
The hoop is designed to fit a straight enclosure pole, but not for the curved pole or arch style. EPE wrapped around basketball hoop for safety
Material: Steel Frame/EPE/PP

Ball Diameter: 7"
Back Panel Size:

31.9" x 22.8" 

x 0.98"

Basketball Hoop: 15.2" Diameter, Inner Diameter: 12.2"

The thickness of the protective layer of the ball hoop: 0.4"
| | | | | | | | |
| --- | --- | --- | --- | --- | --- | --- | --- |
|   | T8 | T10 | T12 | T13 | T14 | T15 | T16 |
| TUV Standards | √ | √ | √ | √ | √ | √ | √ |
| Frame Diameter | 8' | 10' | 12' | 13' | 14' | 15' | 16' |
| Jumping Space | 6.65' | 8.64' | 10.4' | 11.4' | 12.45' | 13.5' | 14.2' |
| Frame Height | 1.8' | 2.2' | 2.8' | 2.8' | 2.9' | 3.15' | 3.15' |
| Total Height | 7.3' | 7.7' | 8.3' | 8.7' | 8.8' | 9' | 9' |
| W-legs | 3 | 4 | 6 | 6 | 6 | 6 | 6 |
| Poles | 6 | 8 | 6 | 6 | 6 | 6 | 12 |
| Spring Size | 5.5" | 5.5" | 6.5" | 6.5" | 6.5" | 7" | 7" |
| Spring Amount | 48 | 64 | 72 | 84 | 96 | 108 | 108 |
| Packages | 3 | 3 | 4 | 4 | 4 | 4 | 4 |
Buyer reading
Package content
1 x Trampoline
1 x Enclosure Net
1 x Trampoline Ladder
1 x Basketball Hoop
1× Instruction Manual
All required screws, bolts, washers, nuts, tool