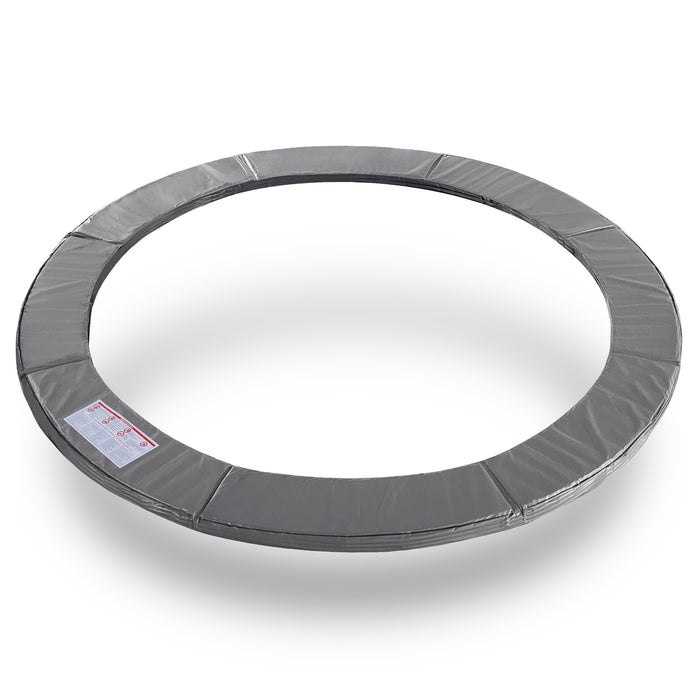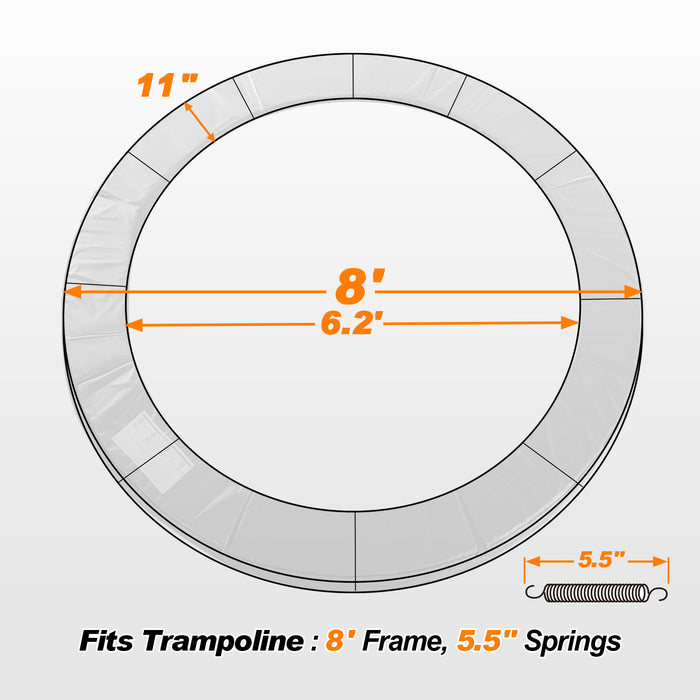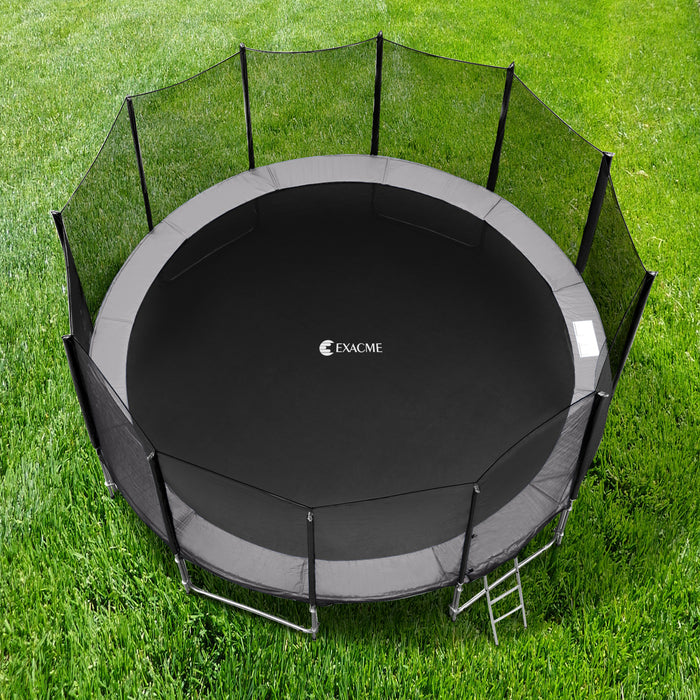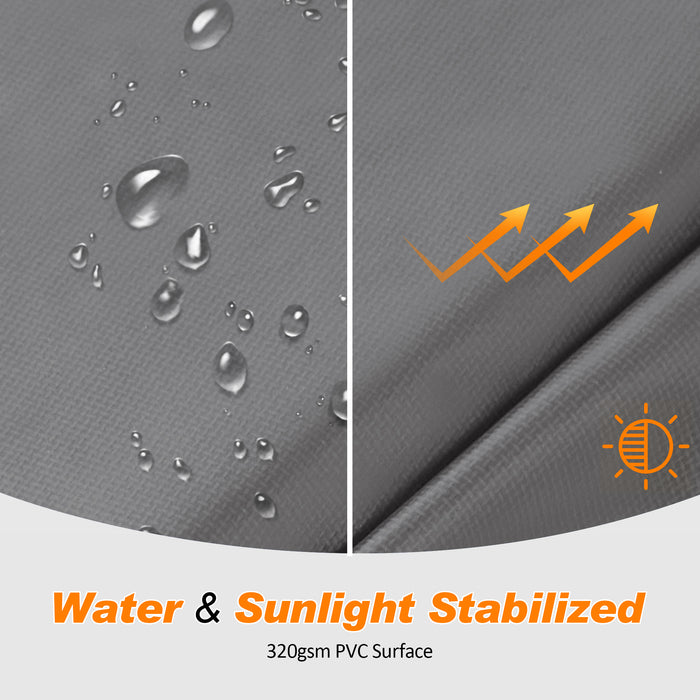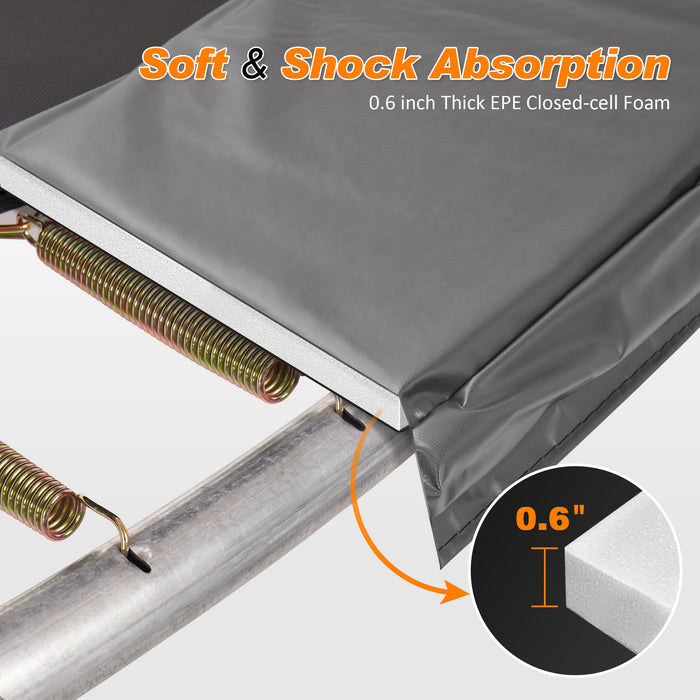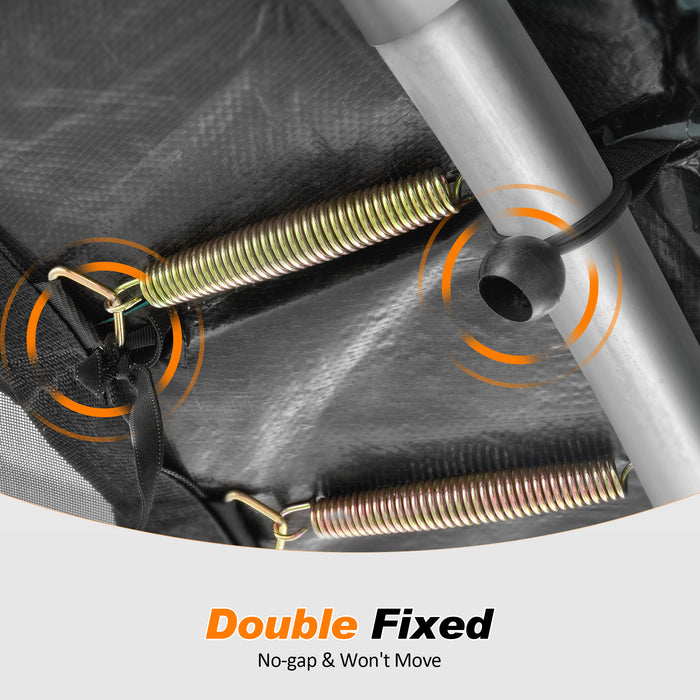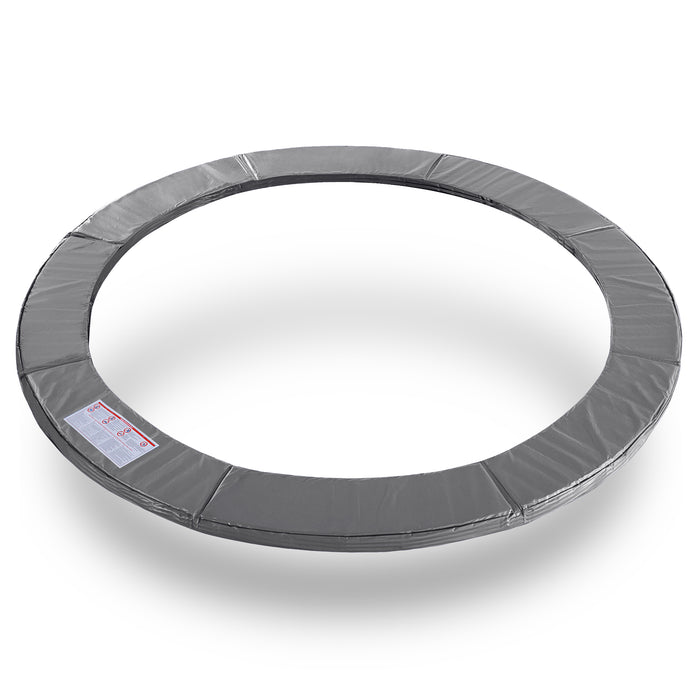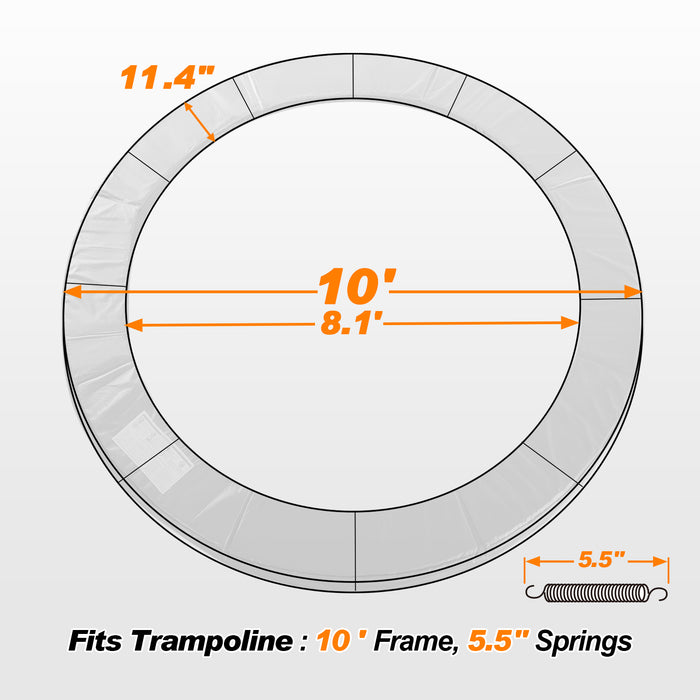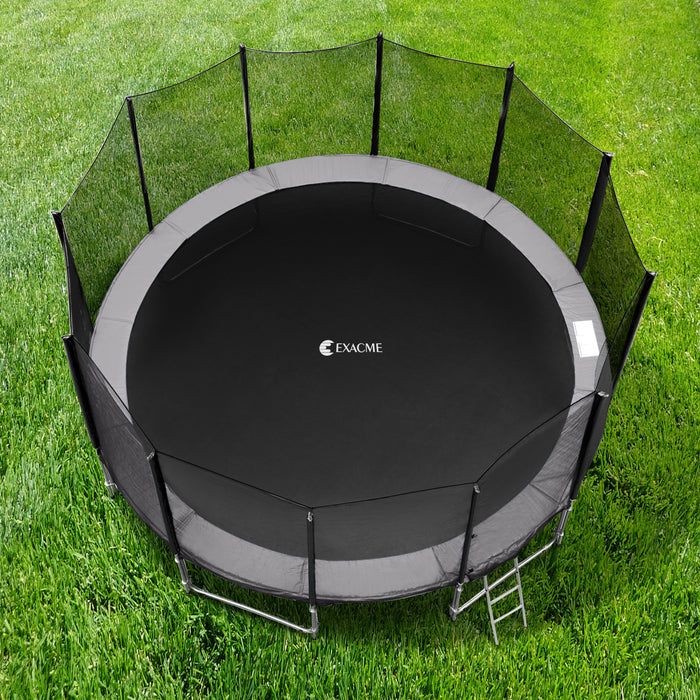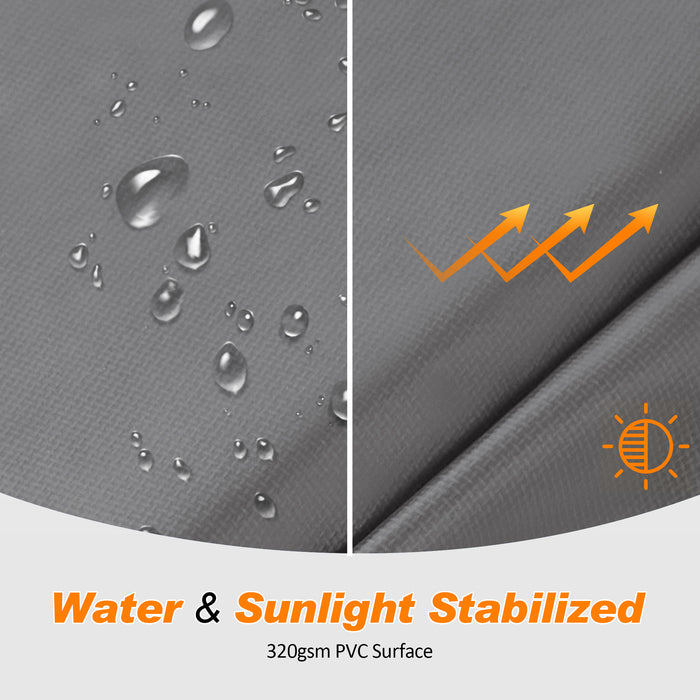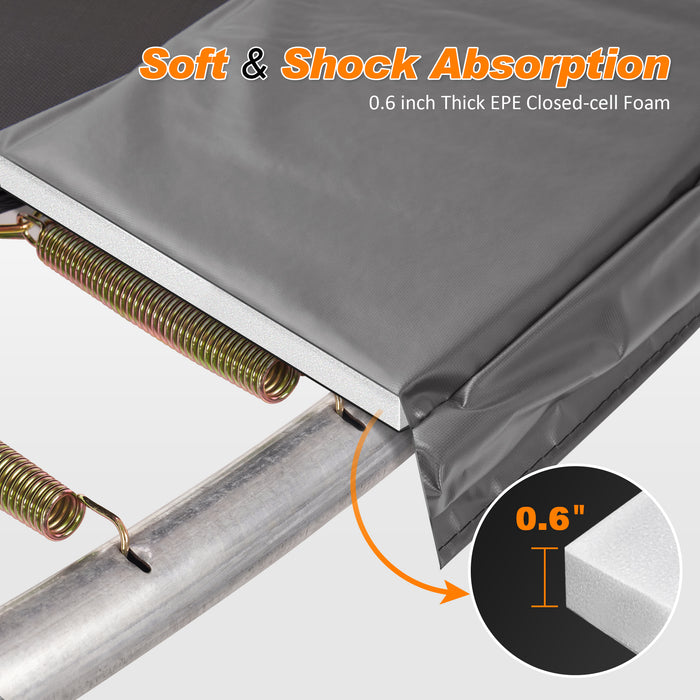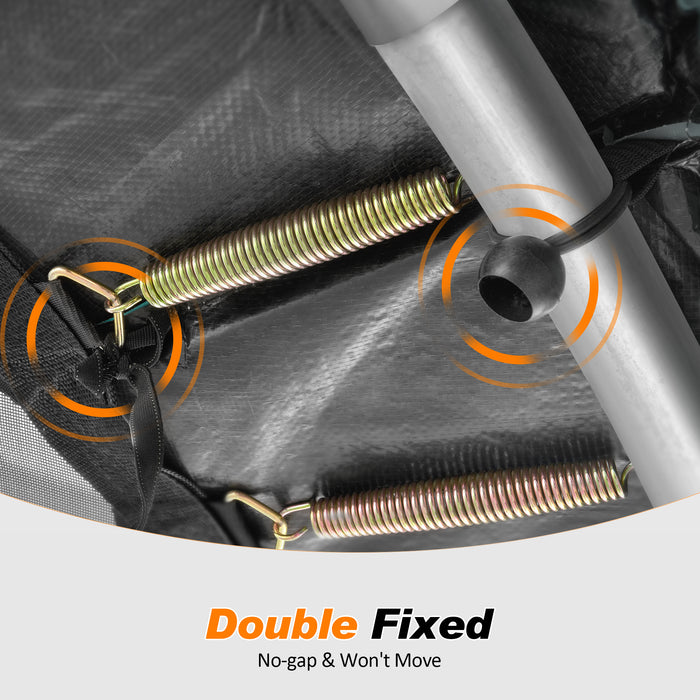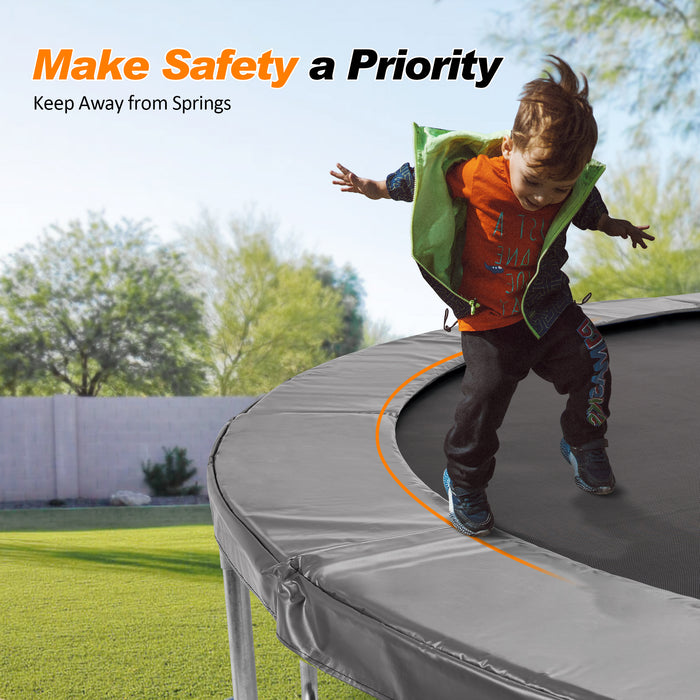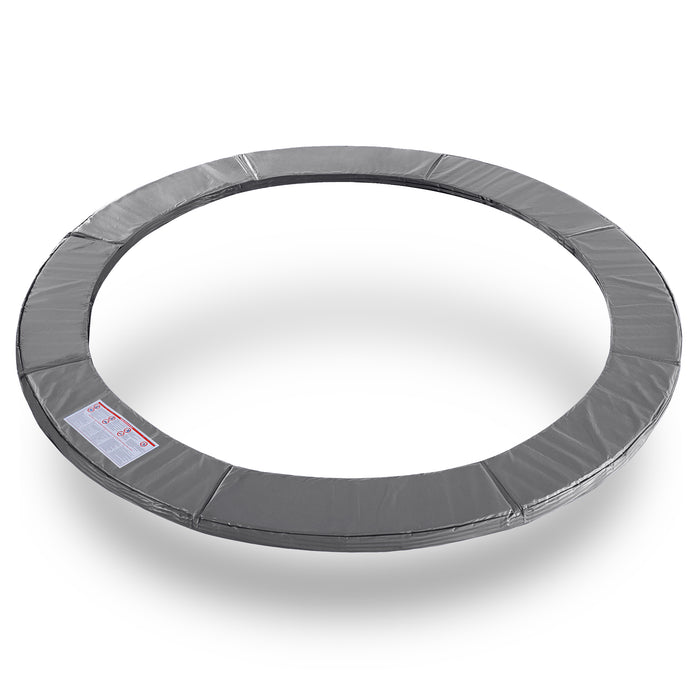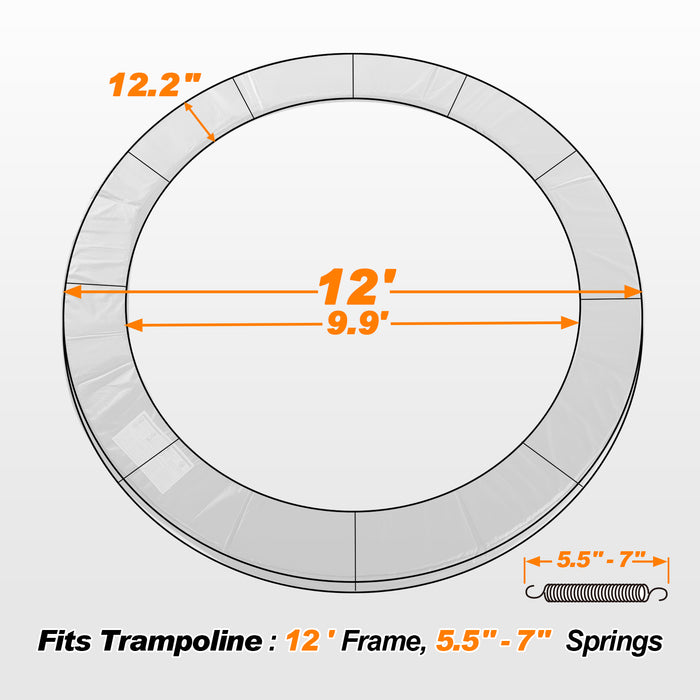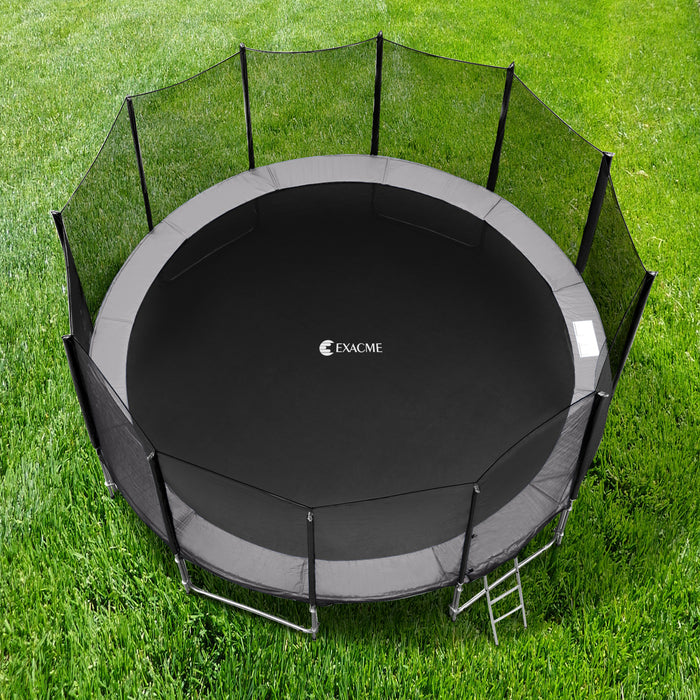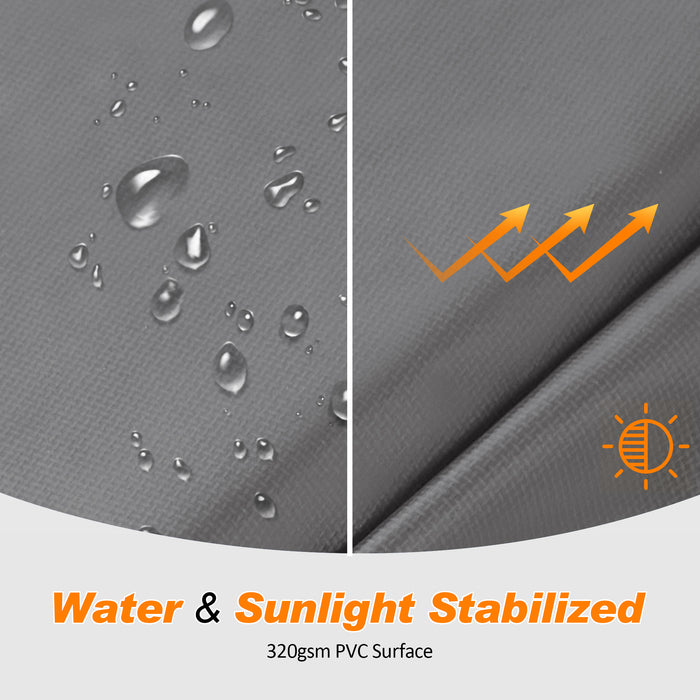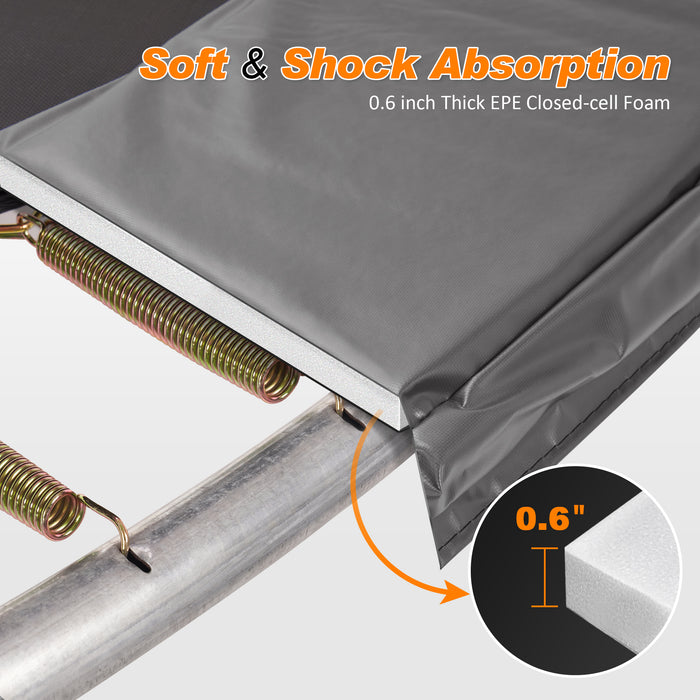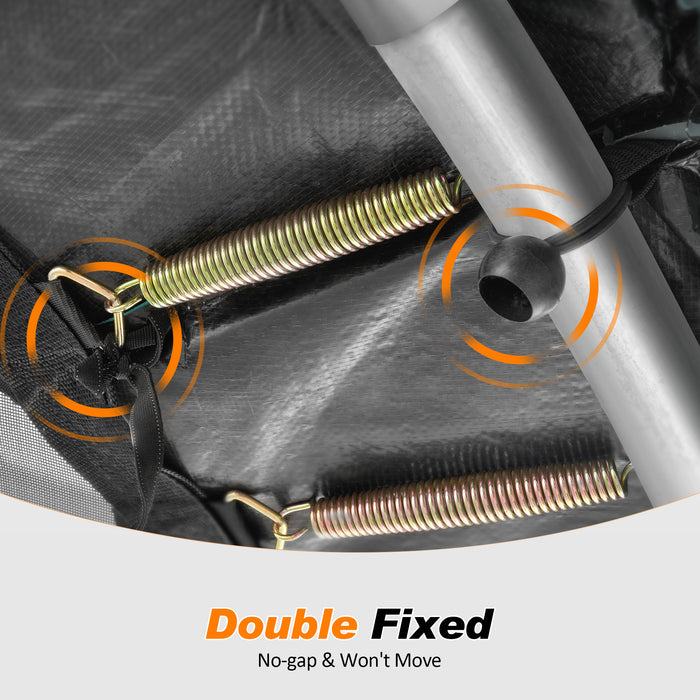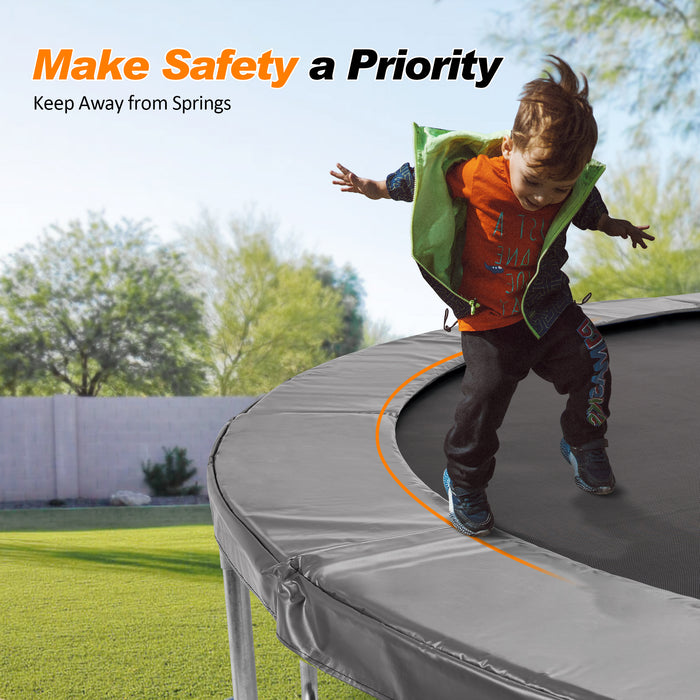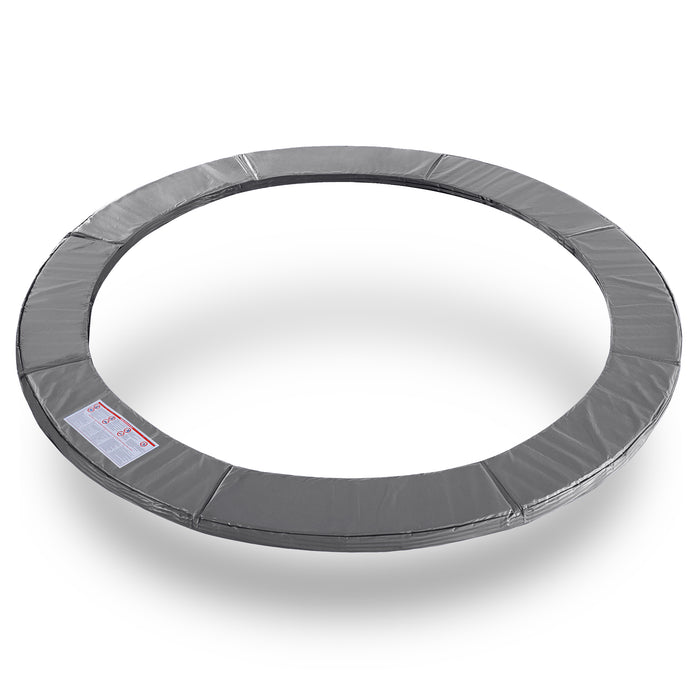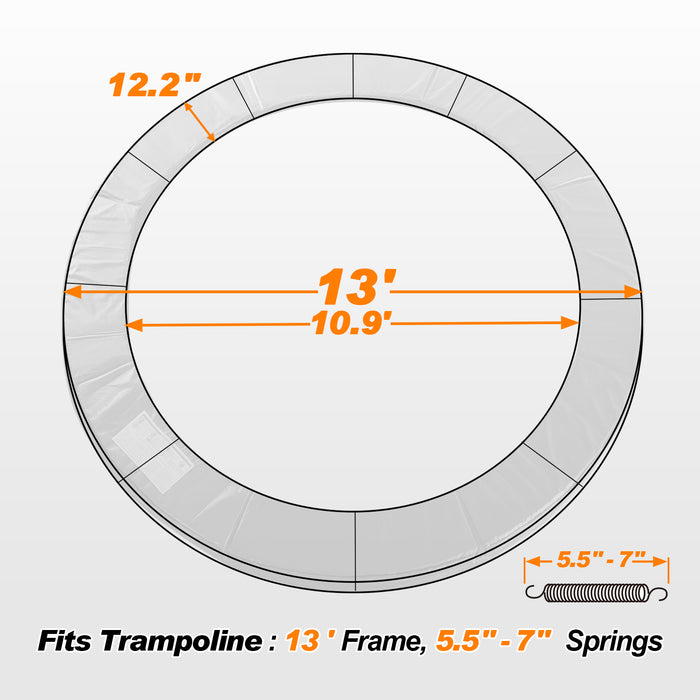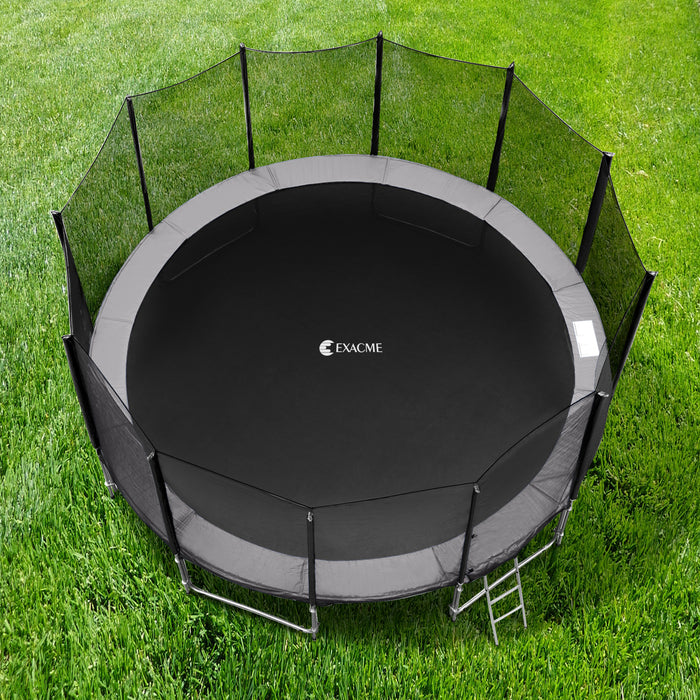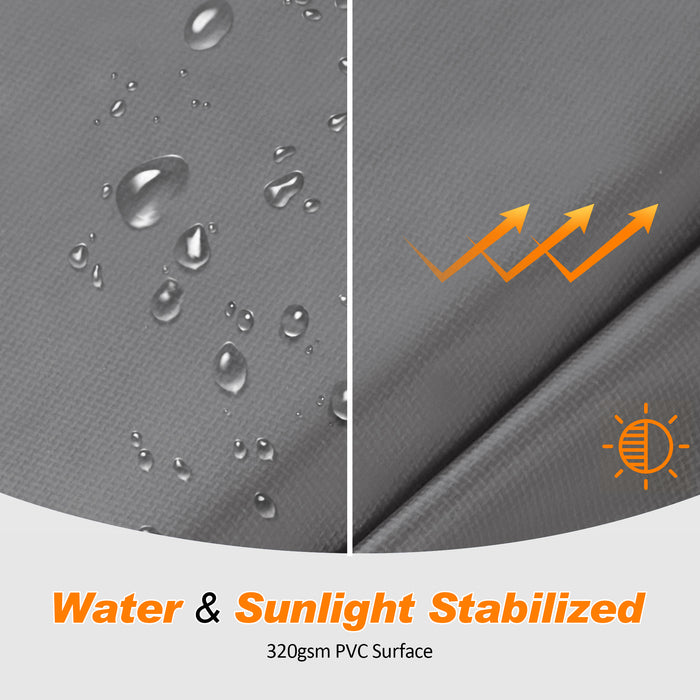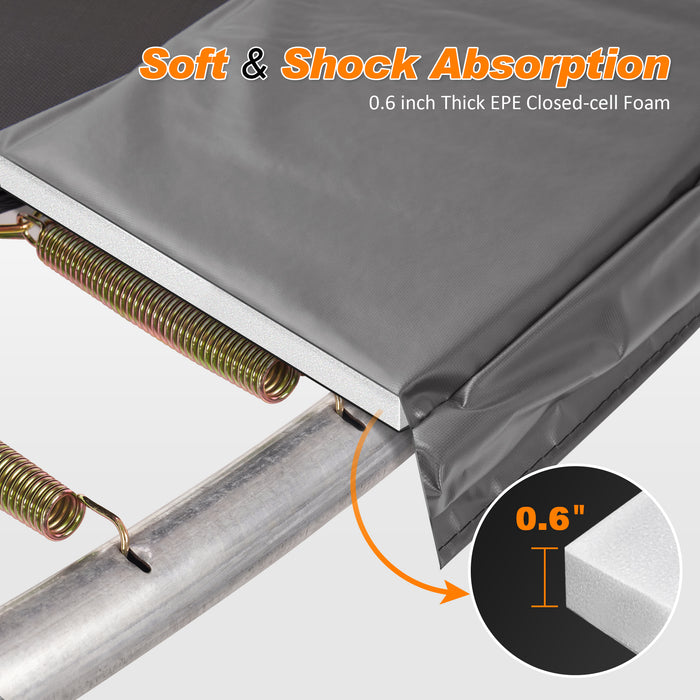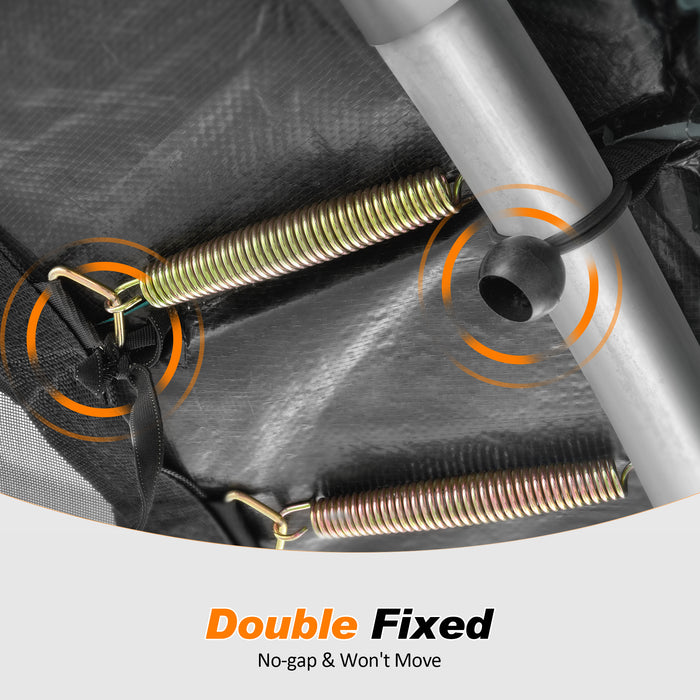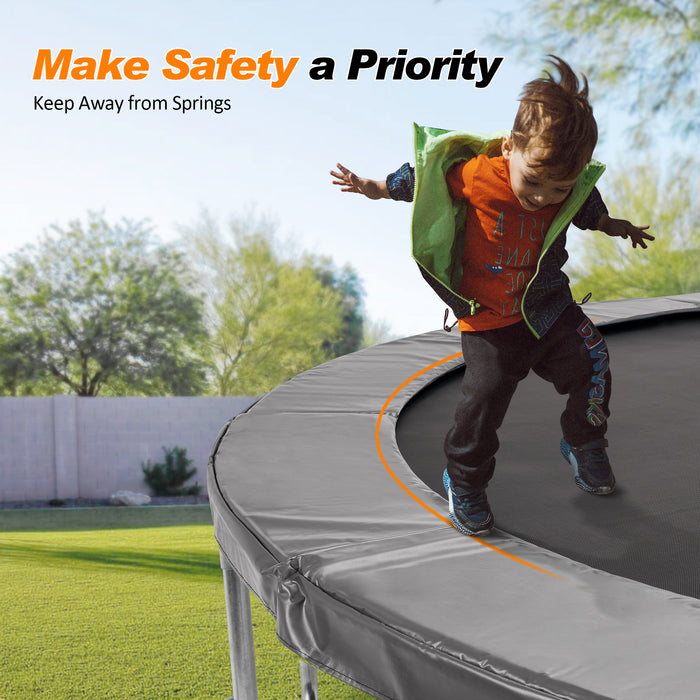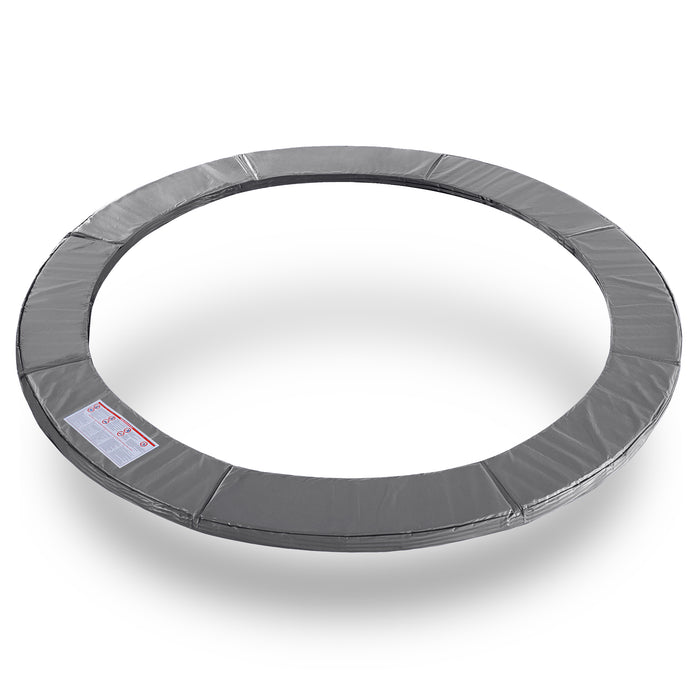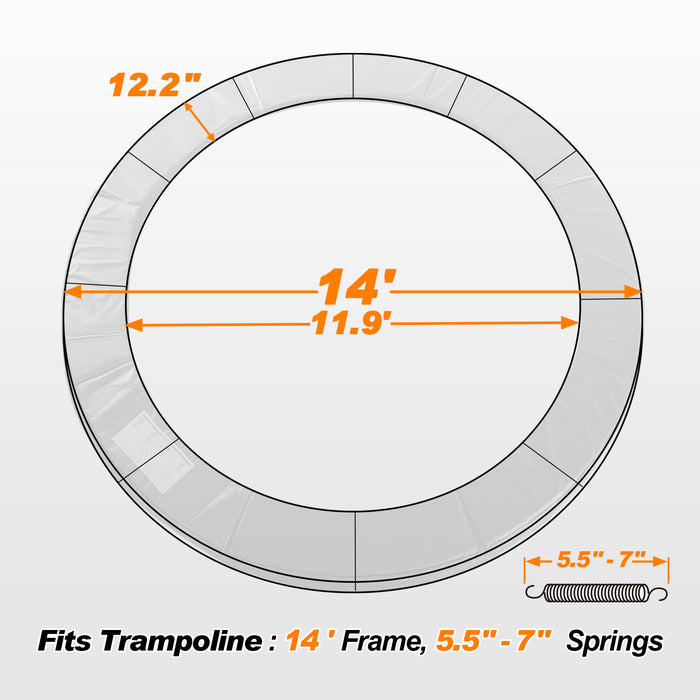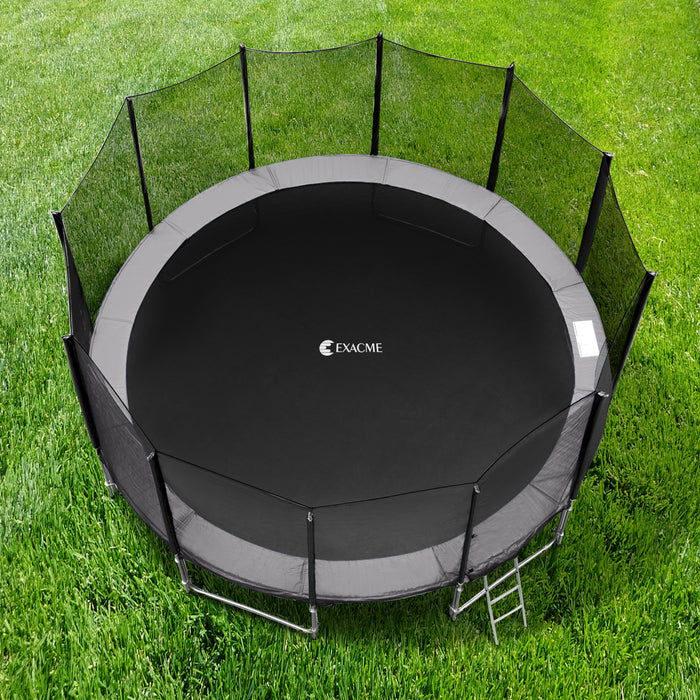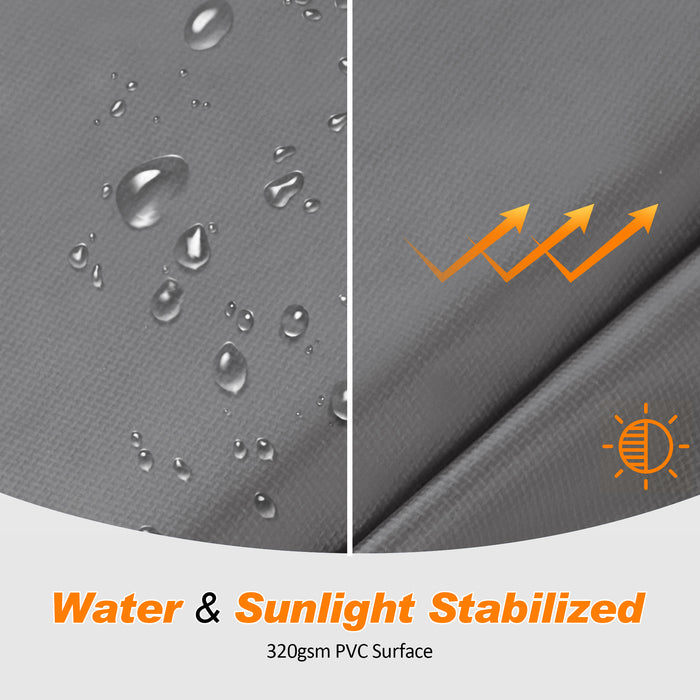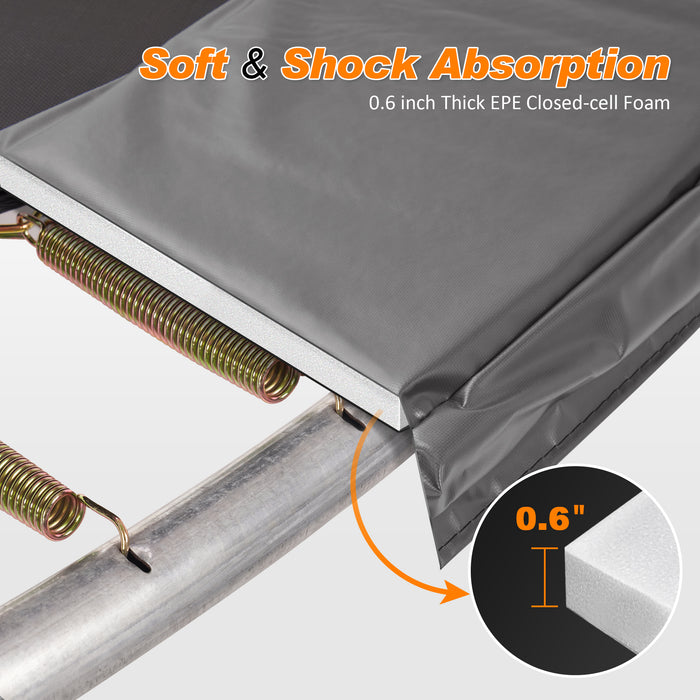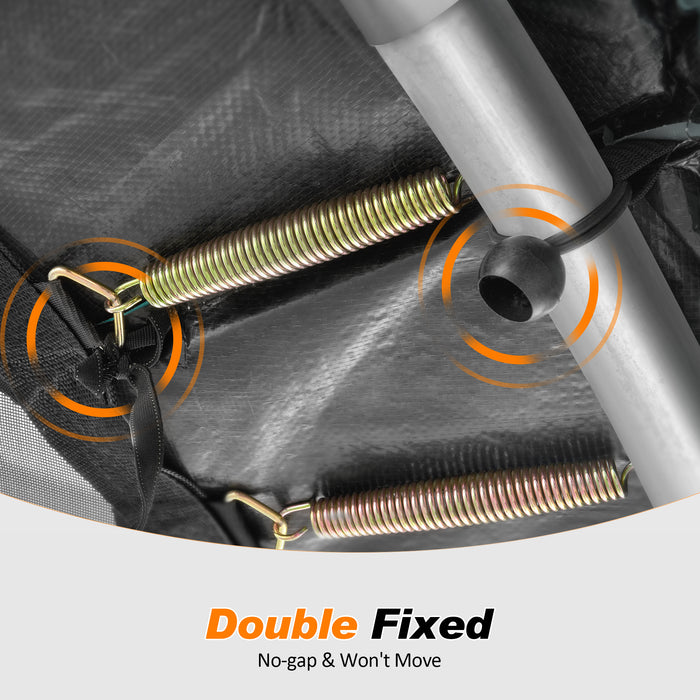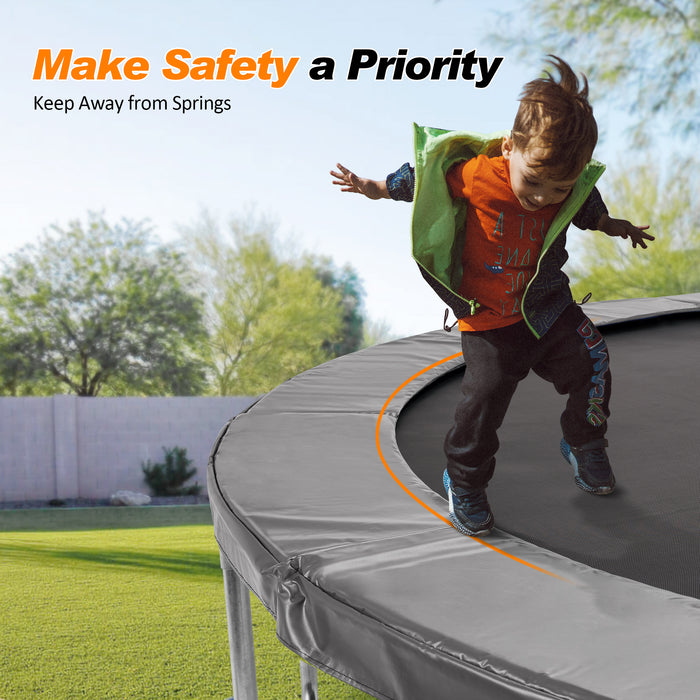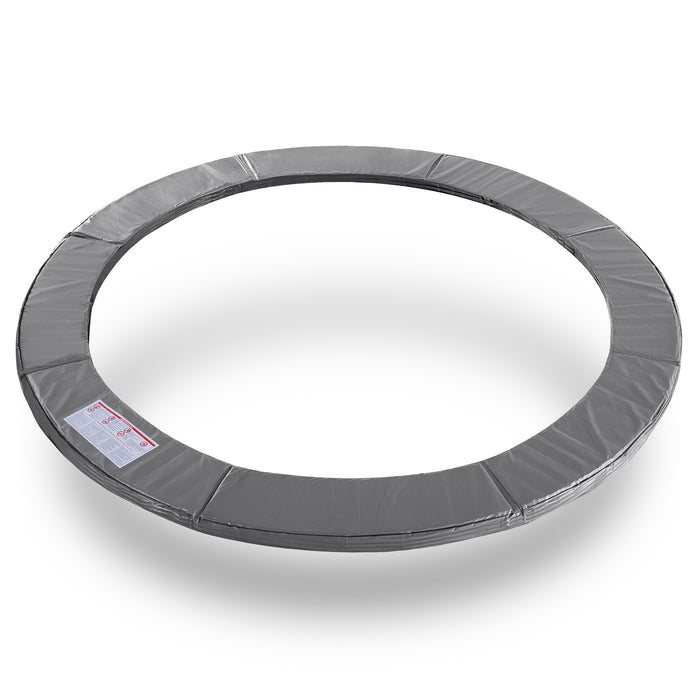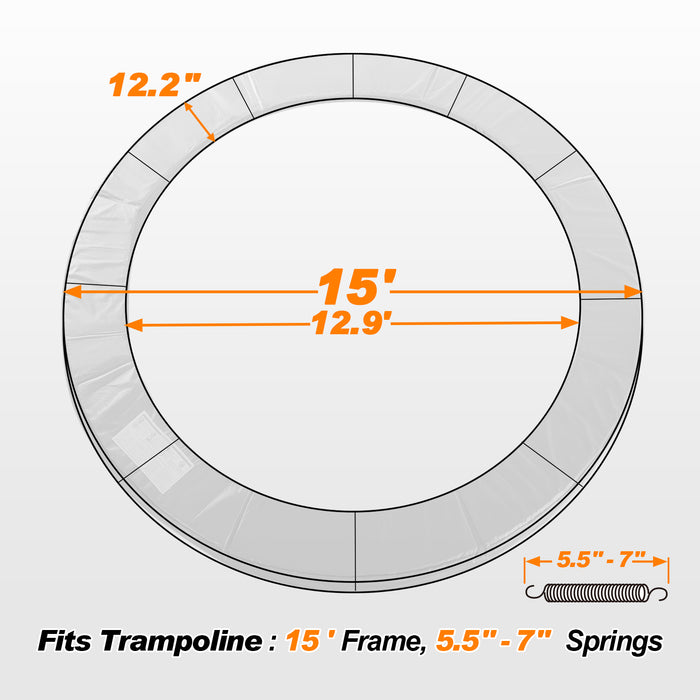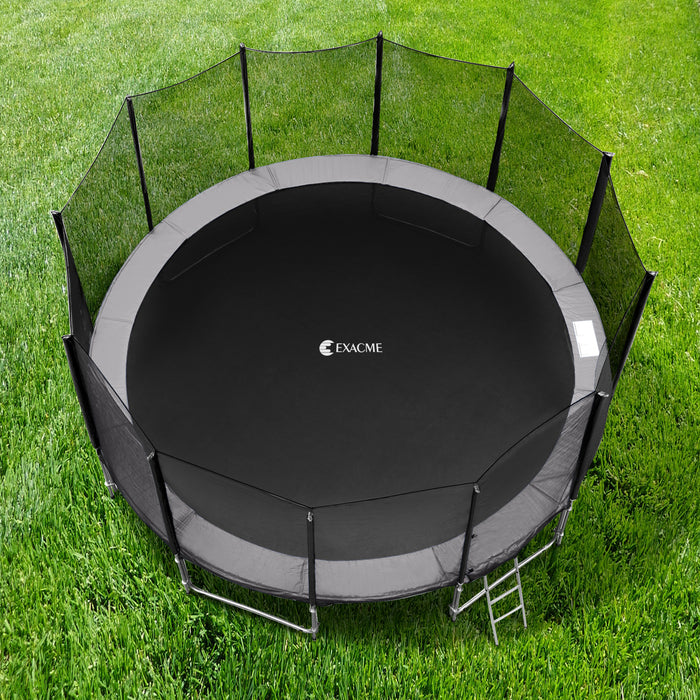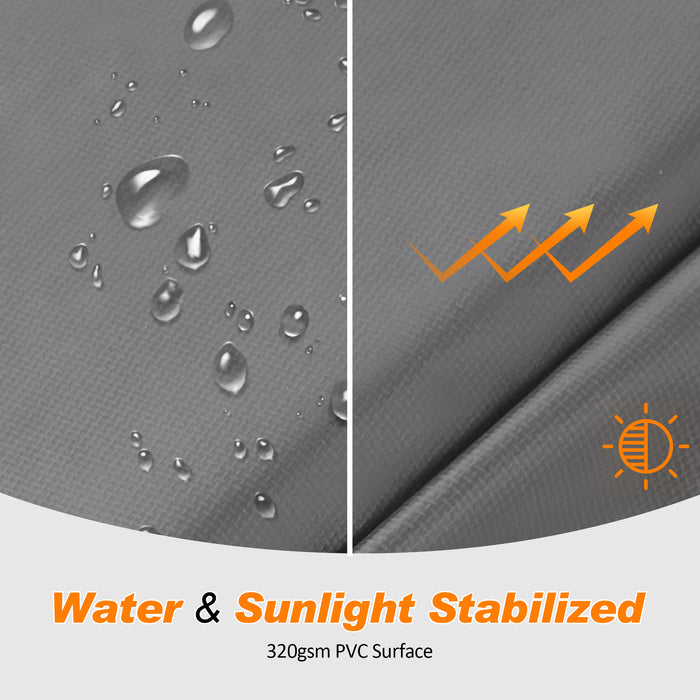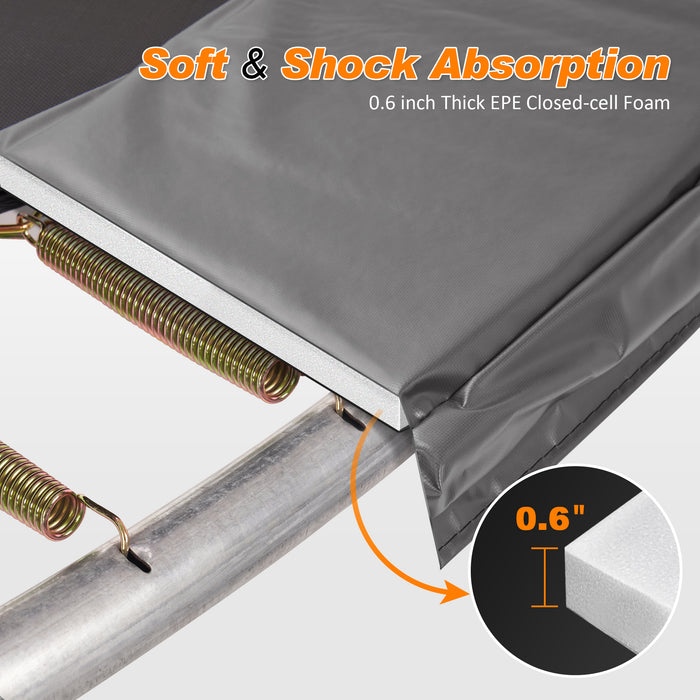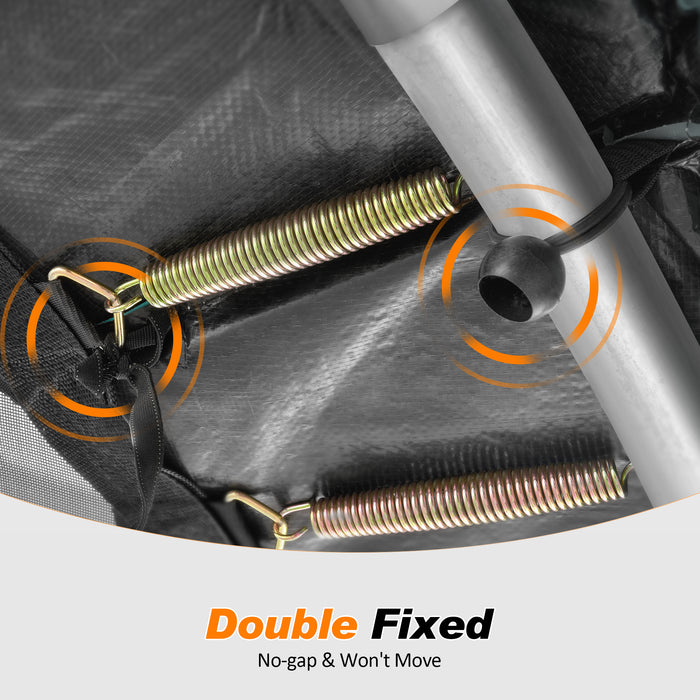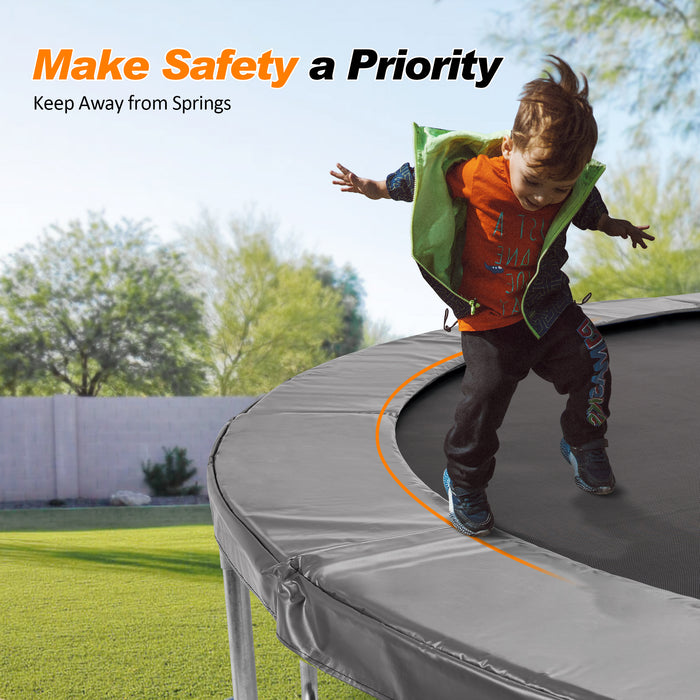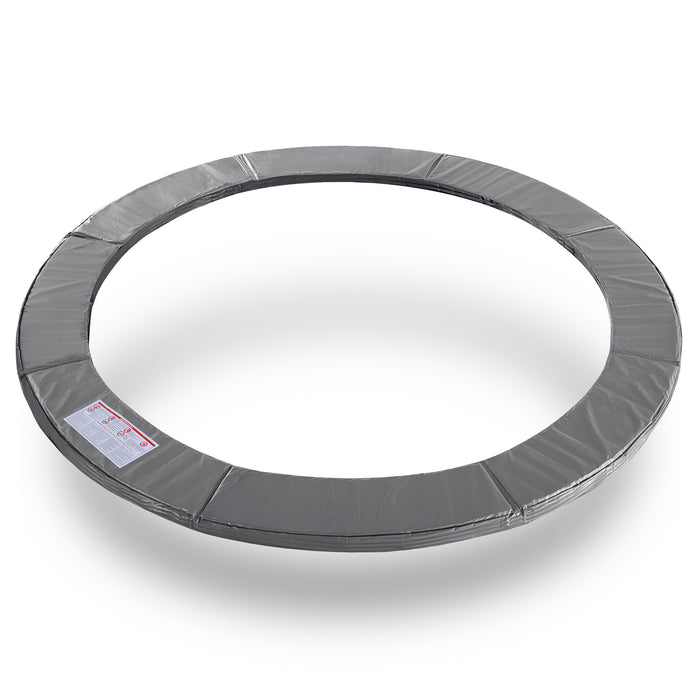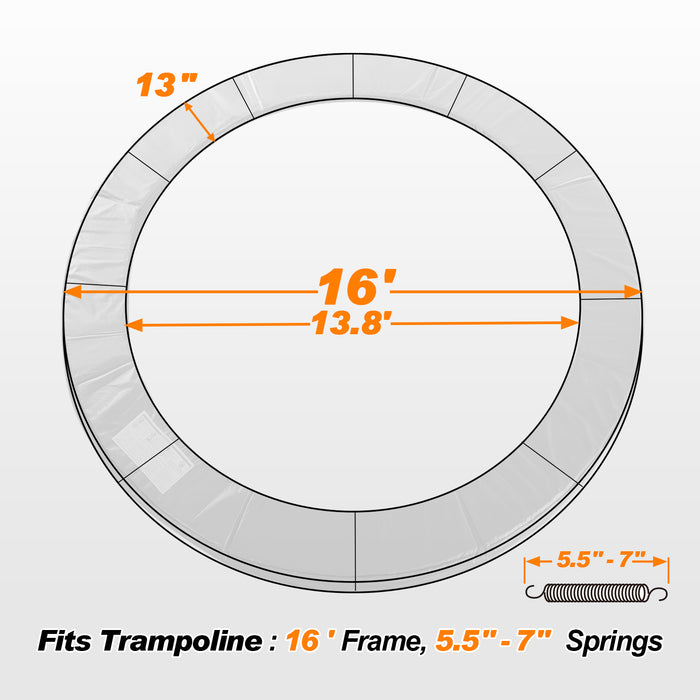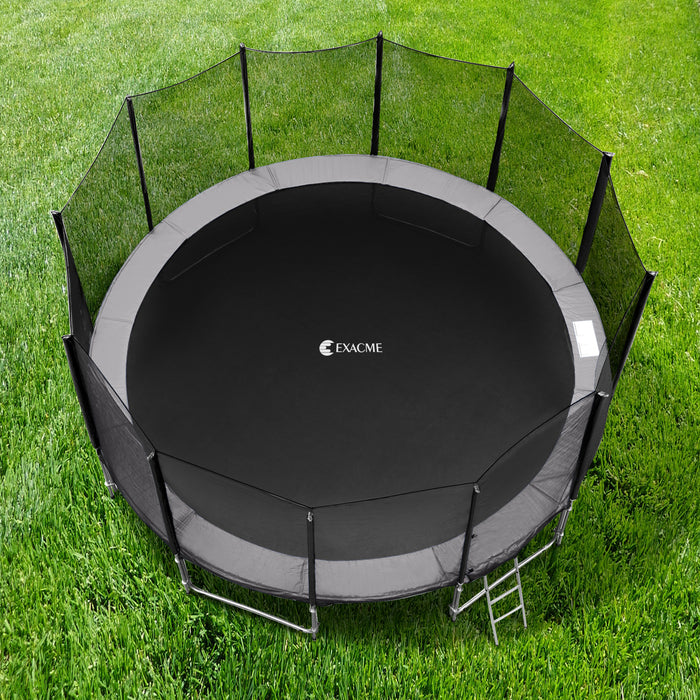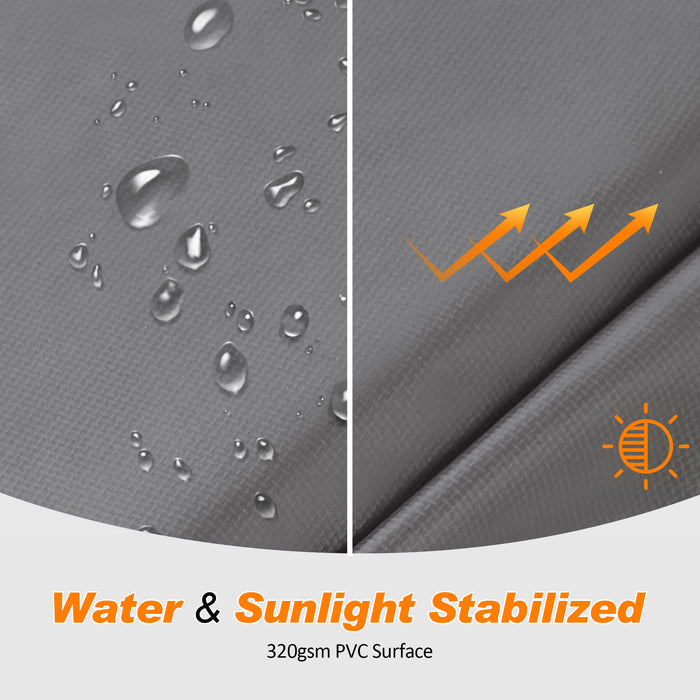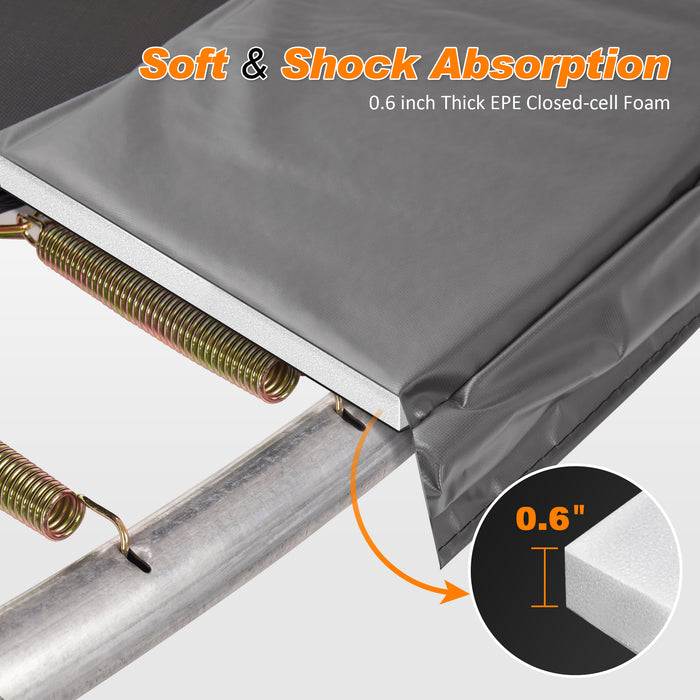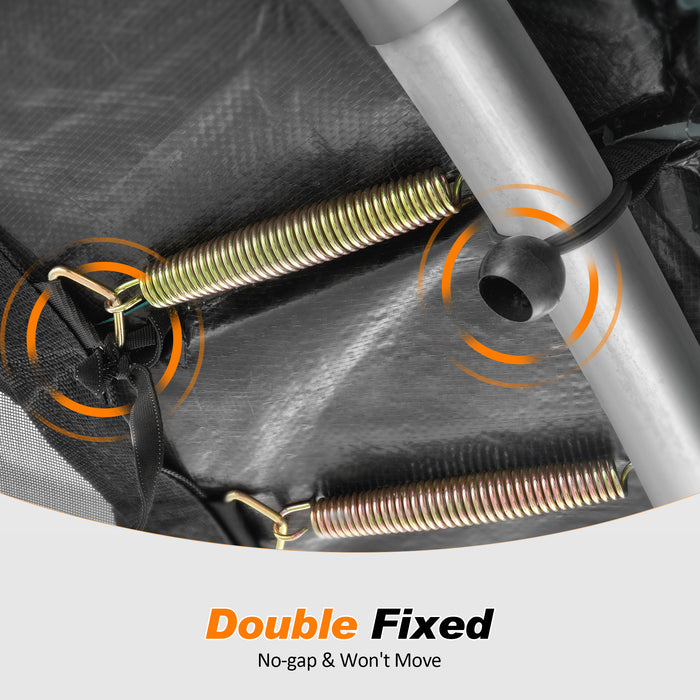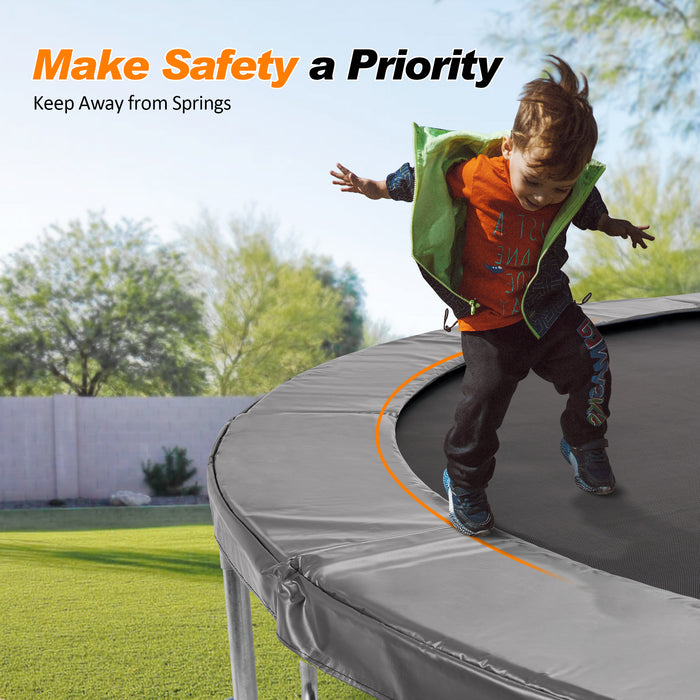 ExacMe Replacement Trampoline Pad, Safety Spring Cover Frame Pad 8 10 12 13 14 15 16FT, Grey, 6180-CP-GY
Description
The trampoline safety pad is designed to ensure that the jumpers do not get pinches or scrapes if fall on the frame and springs.
Just repalce your old worn out spring cover with the new one.
Features
Durable, 500hrs of Sunlight Resistant: 320g/m² PVC on the top and 130g/m² PE at the bottom of the trampoline pad, making the trampoline padding easy to clean, and extend the service life of your trampoline from rain, sunlight weathers

Foam Padded, Safety & Shock Absorption: 0.6-inch thick EPE closed-cell foam inside, which helps to absorb the impact of a fall, ensuring that you enjoy a safe and sturdy jumping experience. In addition, the spring cover pad also provides you with a cozy resting space

No Gap Design, Safe for Kids: Except the outer side, the inner side also comes with tie downs to secure, plus 12.2" pad width which overlaps the edge of the black mat perfectly, so the springs will not exposed when jumping, and your kids will not get caught or pinched by the springs

Easy to assembly: Connecting to trampoline frame by tie straps on both the outer and inner side
Fits: Round Trampoline of Most Brands
Without Holes for Net Poles

: Exacme trampoline pads DO NOT have slots for net pole. If your trampoline poles are inside of the trampoline steel frame, you may need to cut the pad by yourself.
HOW to Measure?
Step 1: Trampoline frame size: The diameter of frame-edge to frame-edge (not the mat);
Step 2: Unstretched Spring Length: from hook-end to hook-end.
Size Details
Size
Option
Pad Size
Fit Trampoline Model
Outer Diameter
Inner diameter
Pad
Width
Side Skirt Width
Frame Diameter
For Spring Length
8 foot
8'
6.2'
11"
3.9"
8'
5.5"
10 foot
10'
8.1'
11.4"
3.9"
10'
5.5"
12 foot
12'
9.9'
12.6"
3.9"
12'
5.5"-7"
13 foot
13'
10.9'
12.6"
3.9"
13'
5.5"-7"
14 foot
14'
11.9'
12.6"
3.9"
14'
5.5"-7"
15 foot
15'
12.9'
12.6"
3.9"
15'
5.5"-7"
16 foot
16'
13.8'
13"
3.9"
16'
5.5"-7"
P
ad's size
matches with
the diameter of your trampoline steel frame.
Package Includes

1 x Trampoline Safety Pad