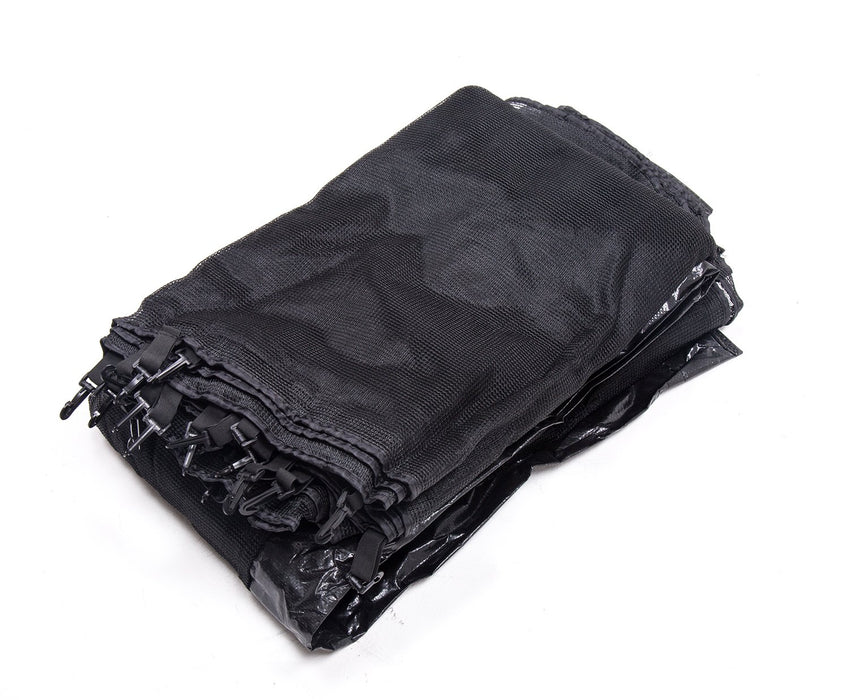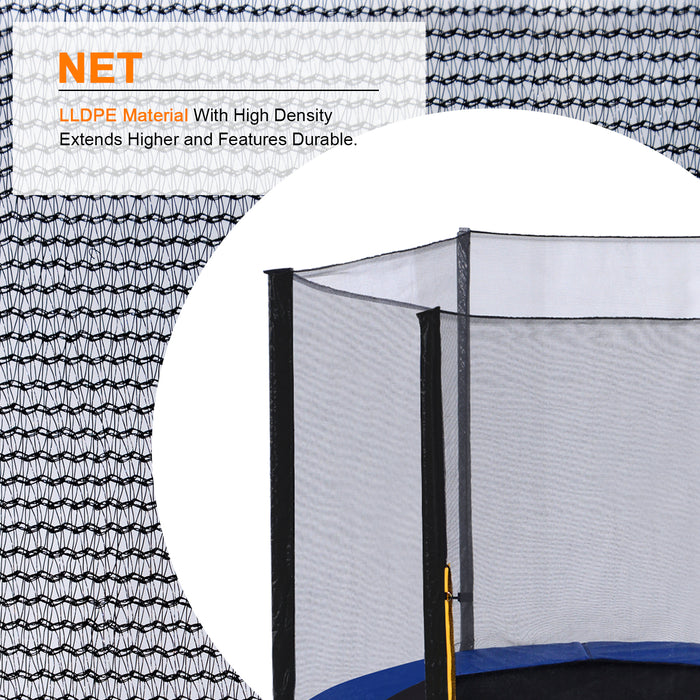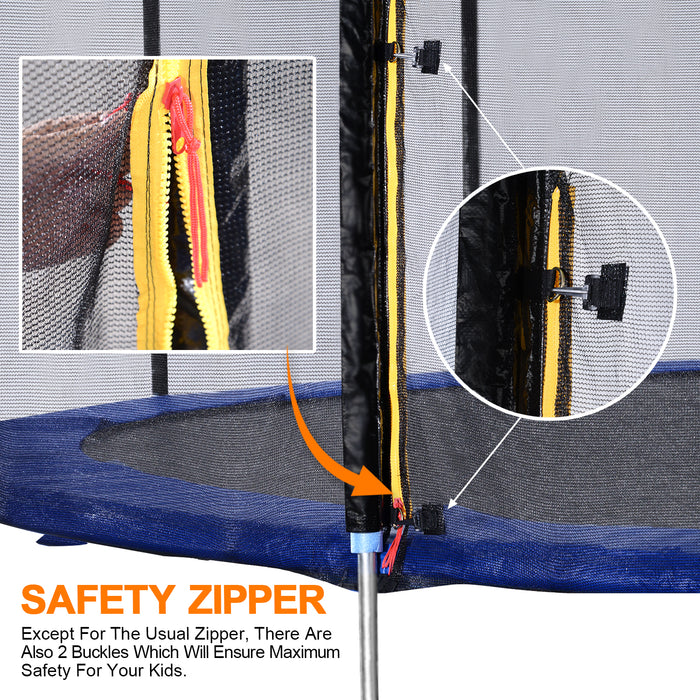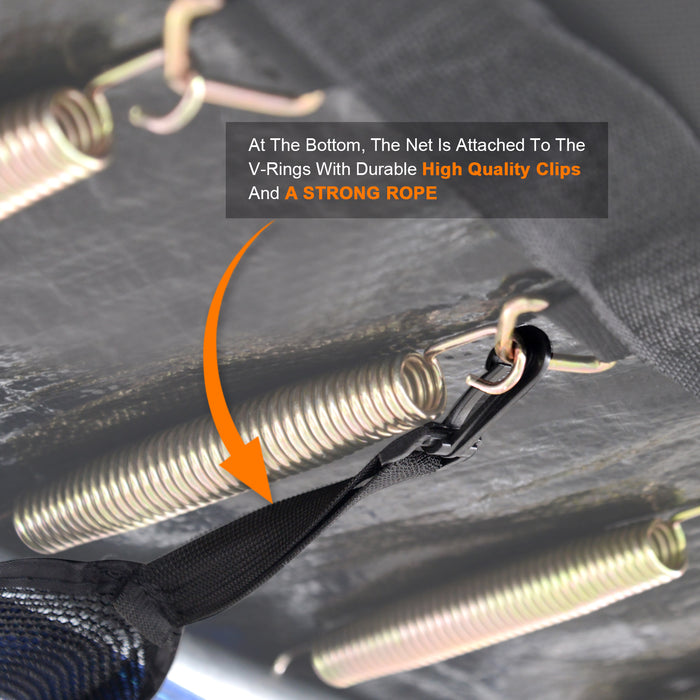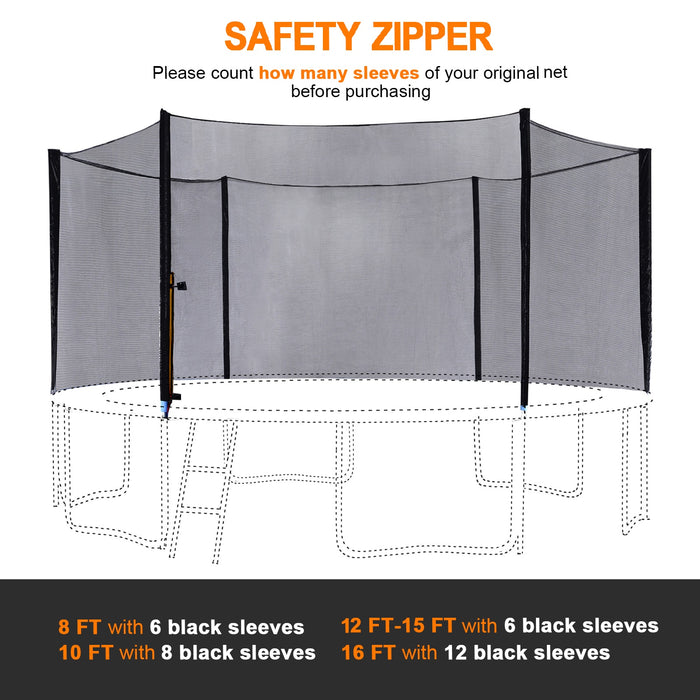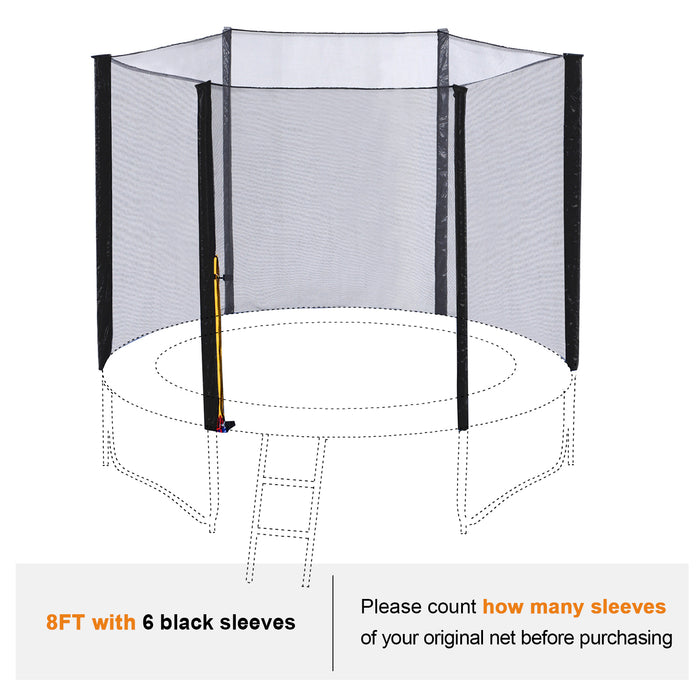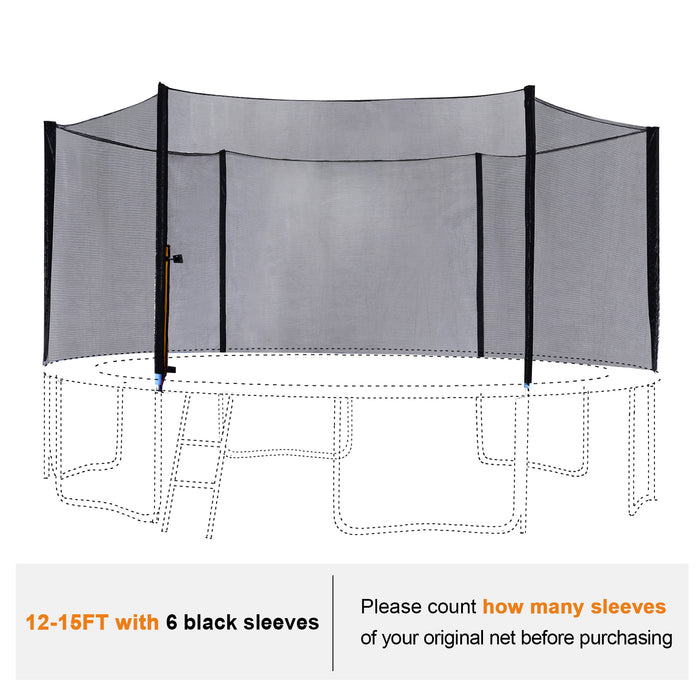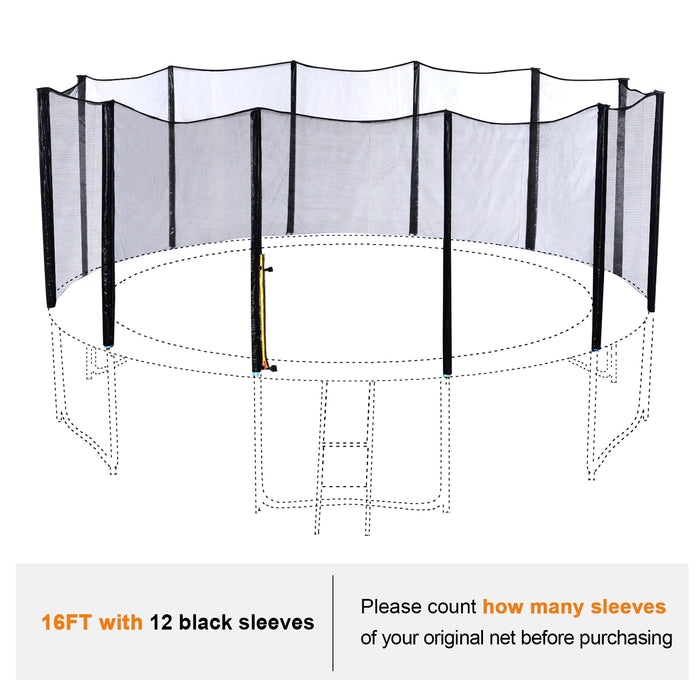 ExacMe Trampoline Replacement Outer Enclosure Net Different Size for T-series 8 10 12 13 14 15 16 Foot Frame, Poles not Included, T08EN-T16EN

The safety net is replacement net only for ExacMe round outer trampoline: T-series.

The enclosure net is to be attached onto the front of round trampoline outer enclosure, totally enclose the kids, the teens or the adults and provides protection against bouncing out of the mat and contact with the frames. Fully protect players from scratch.
Just replace your old netting, start a new era of bouncing and having fun together!

FEATURES:
Net is outside of the pad.
Soft Mesh, UV stable and Anti-rotting Terylene.
Dual closure entry with zipper and buckles.

Please Note:

    The size matches with the trampoline frame size;
    Trampoline Frame Size: measure outer diameter of the frame in at least 2 different places when it is fully assembled.


SIZE DETAILS:

8FT: for 8ft-framed round trampoline (6 netting poles)
10FT: for 10ft-framed round trampoline (8 netting poles)
12FT: for 12ft-framed round trampoline (6 netting poles)
13FT: for 13ft-framed round trampoline (6 netting poles)
14FT: for 14ft-framed round trampoline (6 netting poles)
15FT: for 15ft-framed round trampoline (6 netting poles)
16FT: for 16ft-framed round trampoline (12 netting poles)

Warranty:
3-month

Package Content:
1 x Round Trampoline Net (This is the NET ONLY | Poles Not Included)