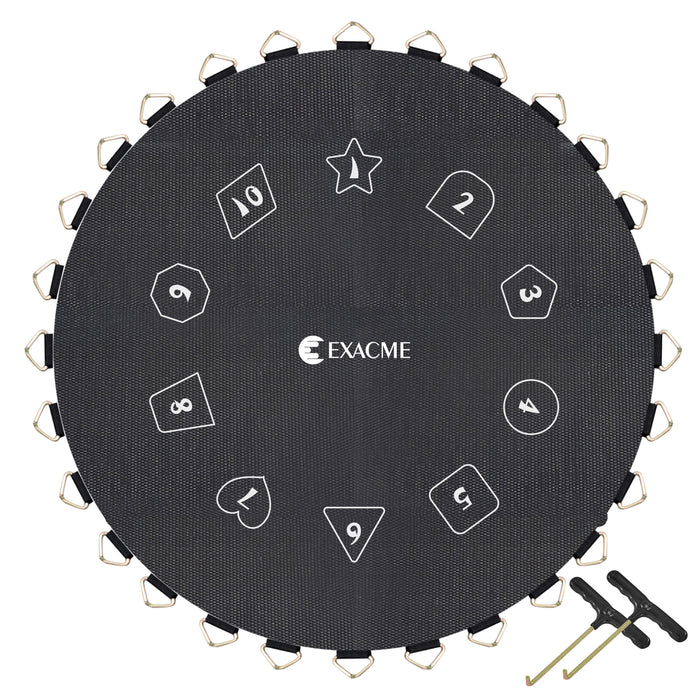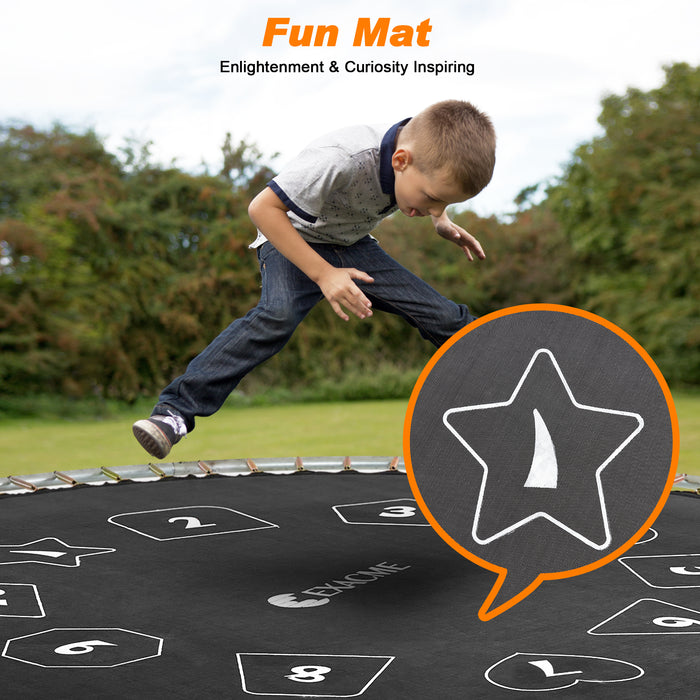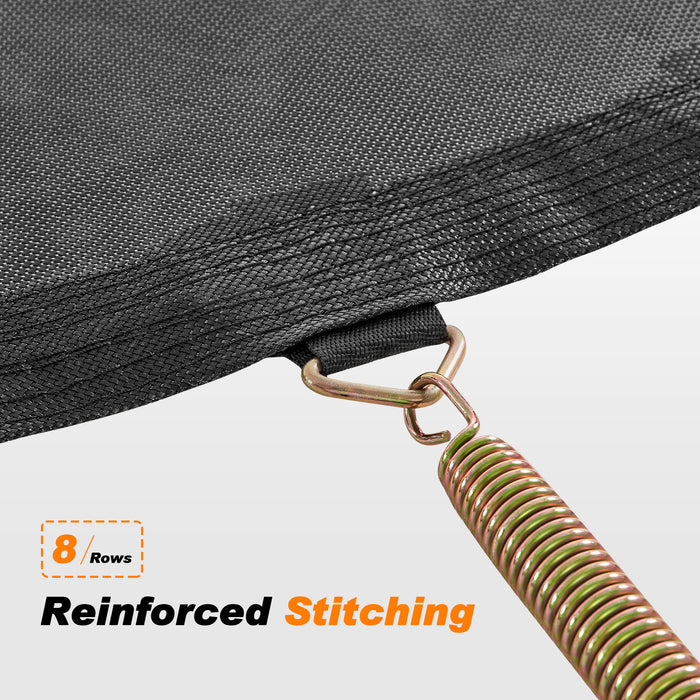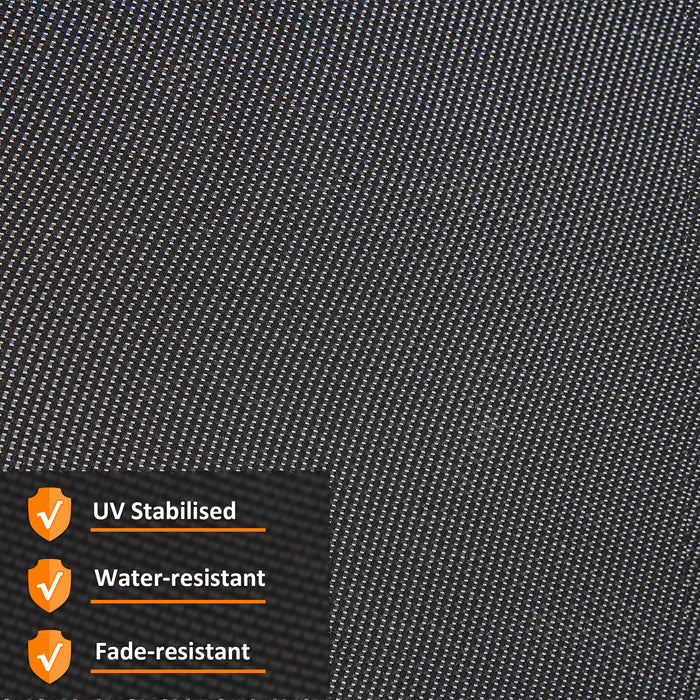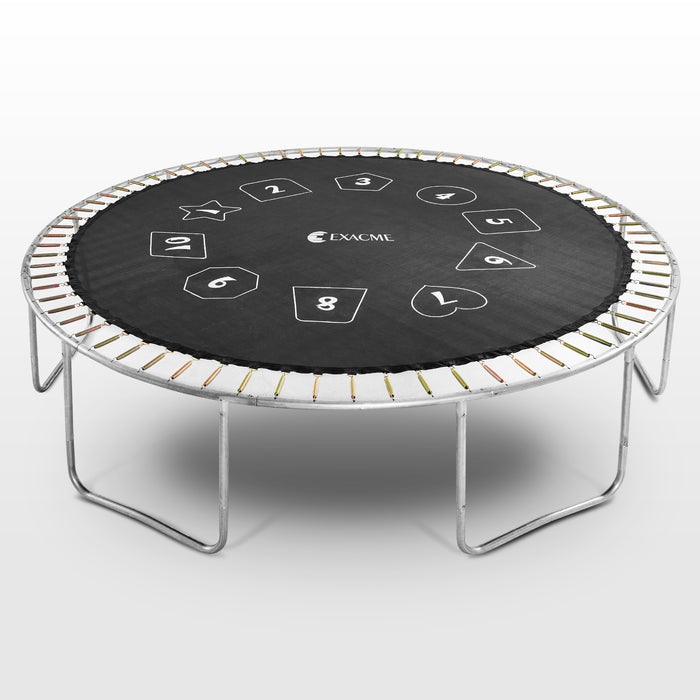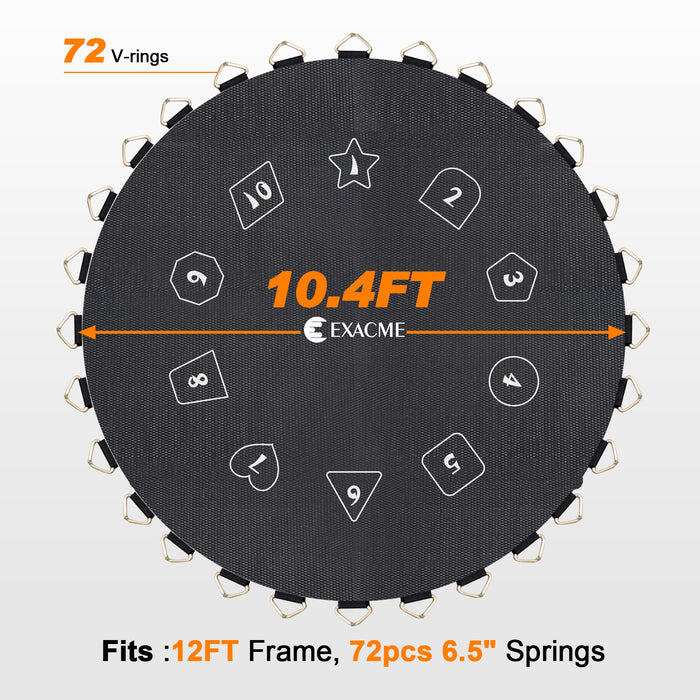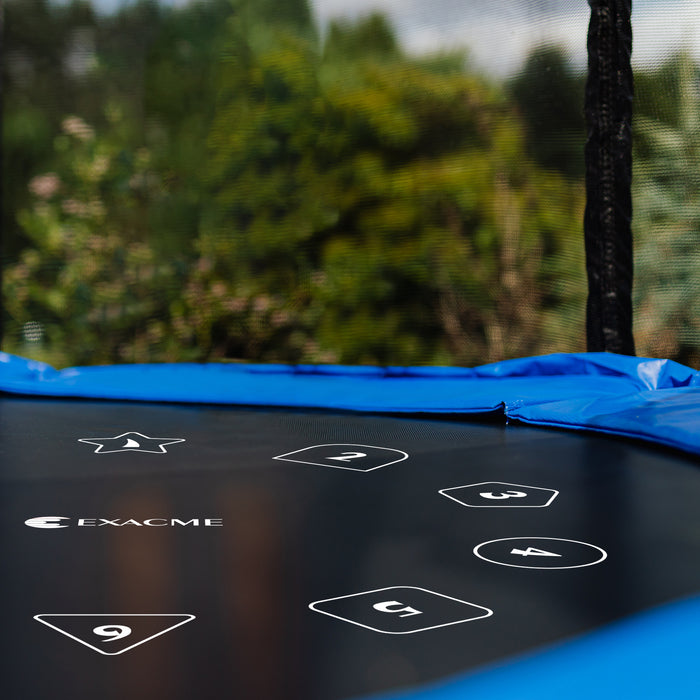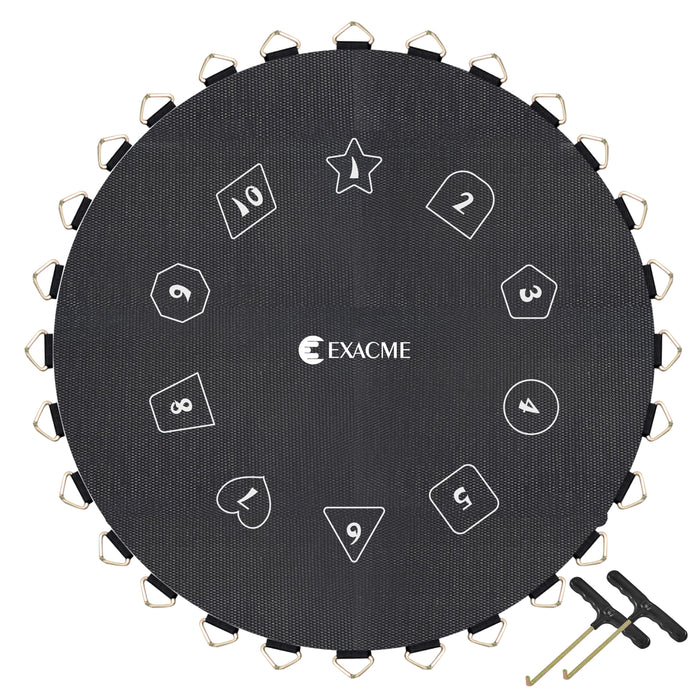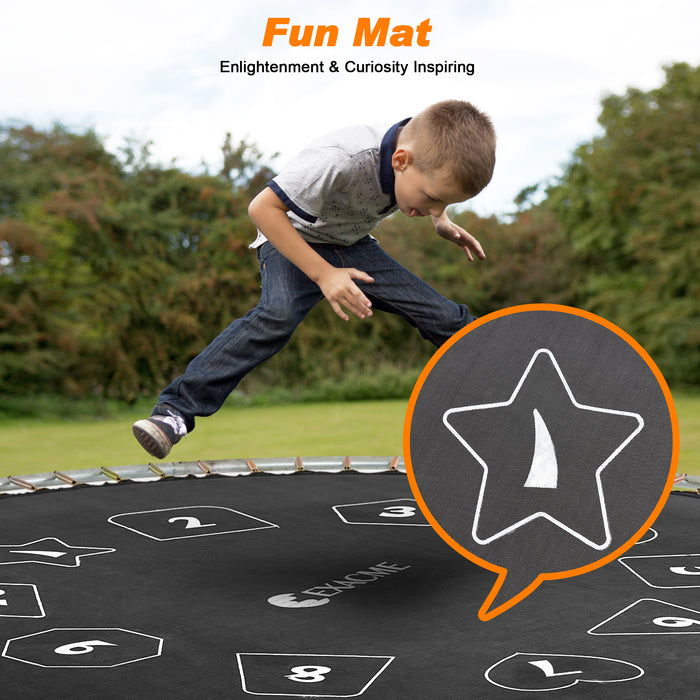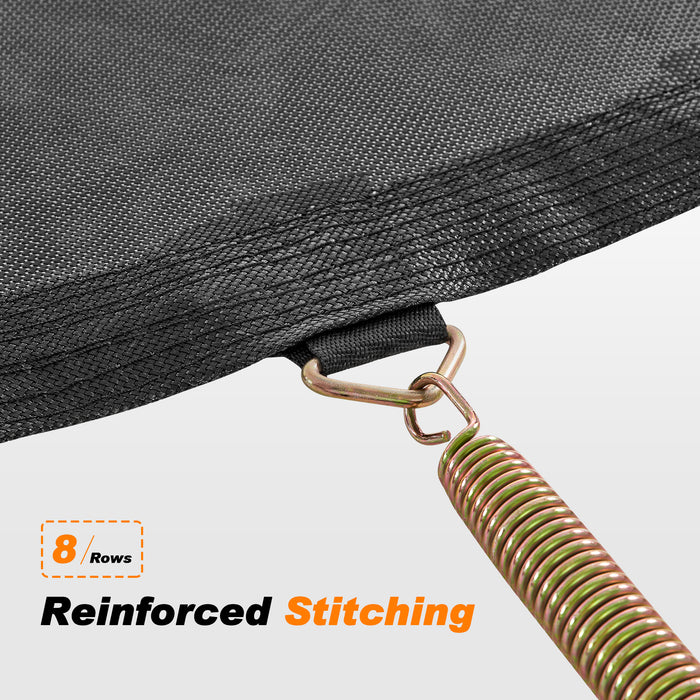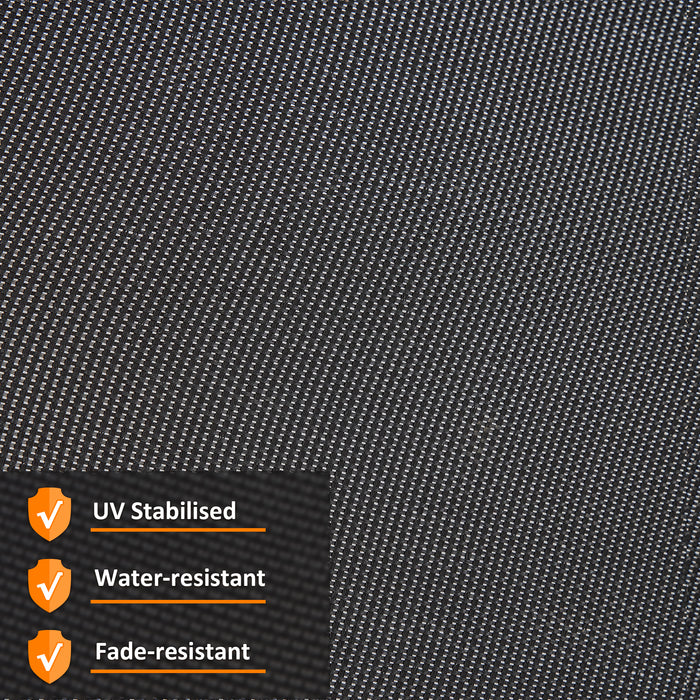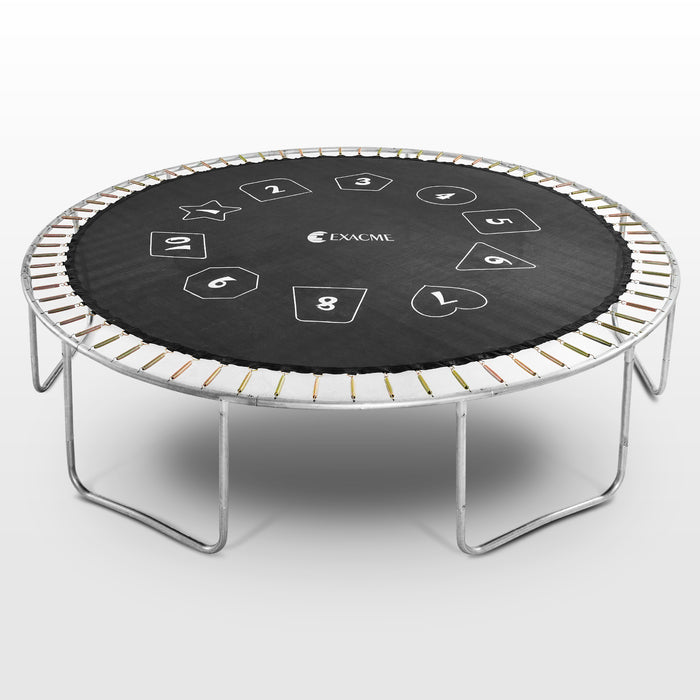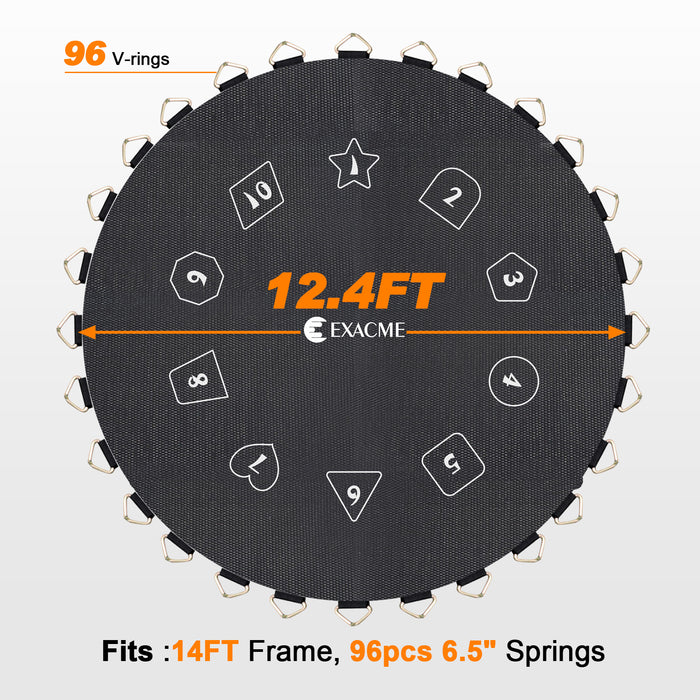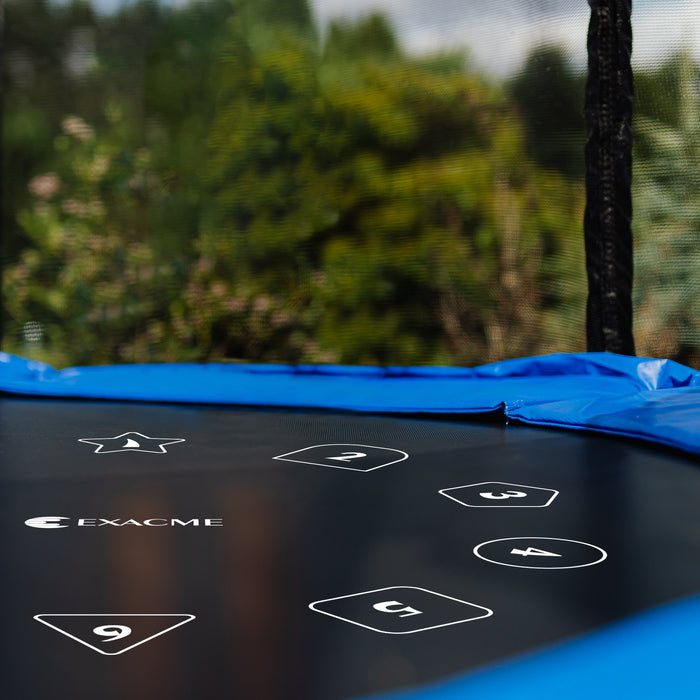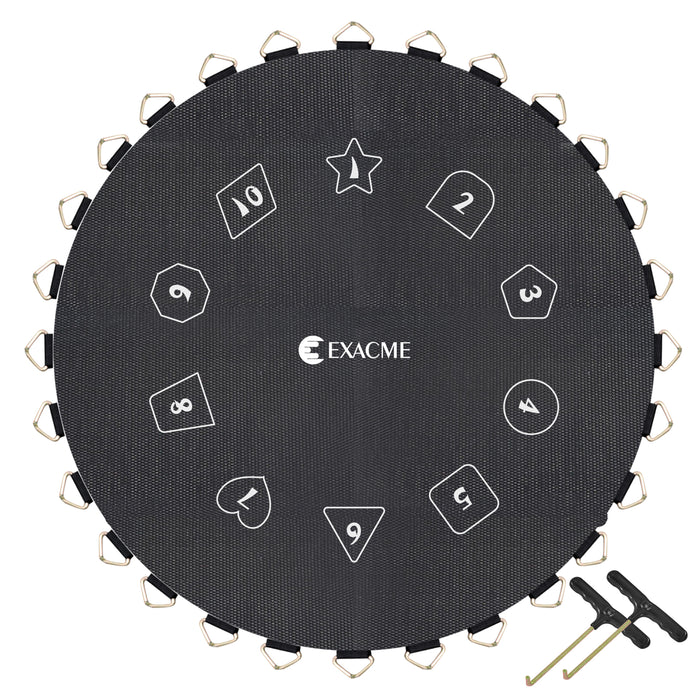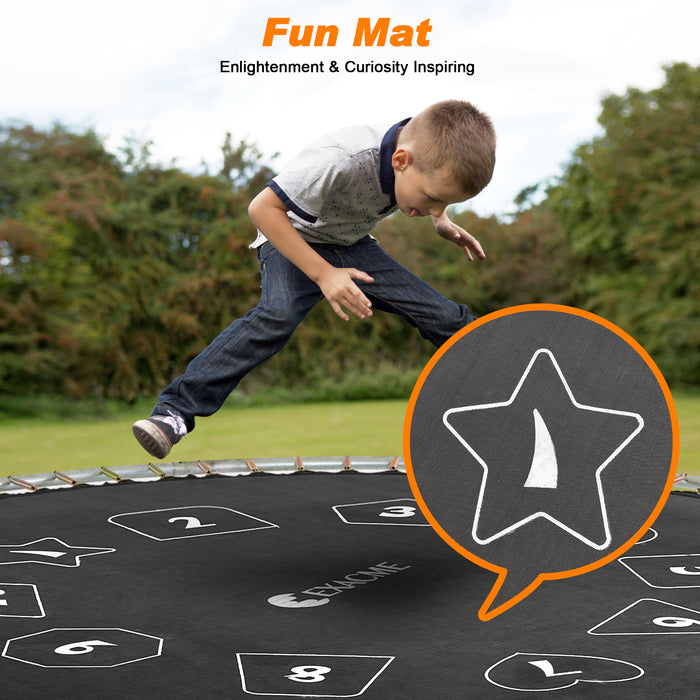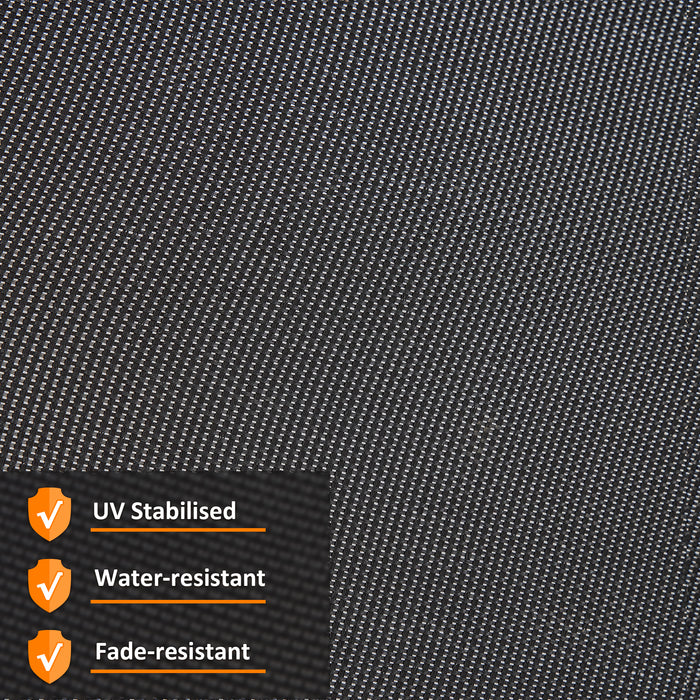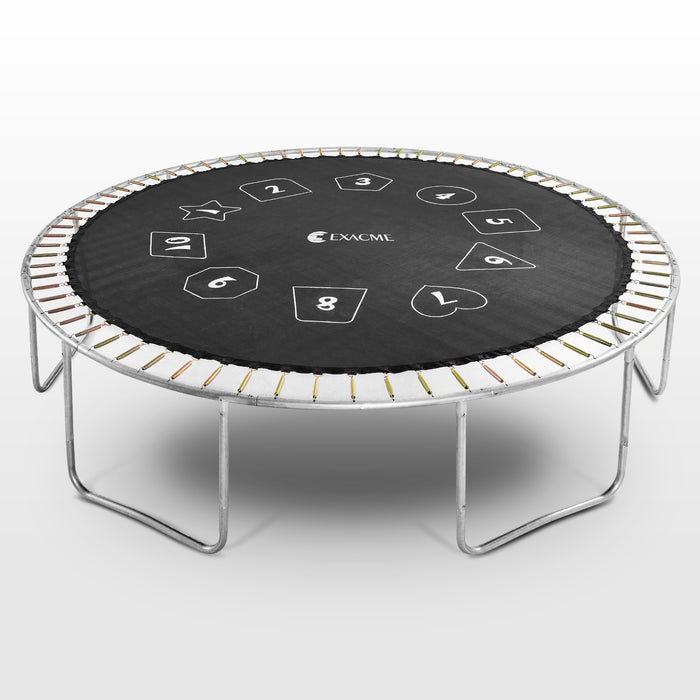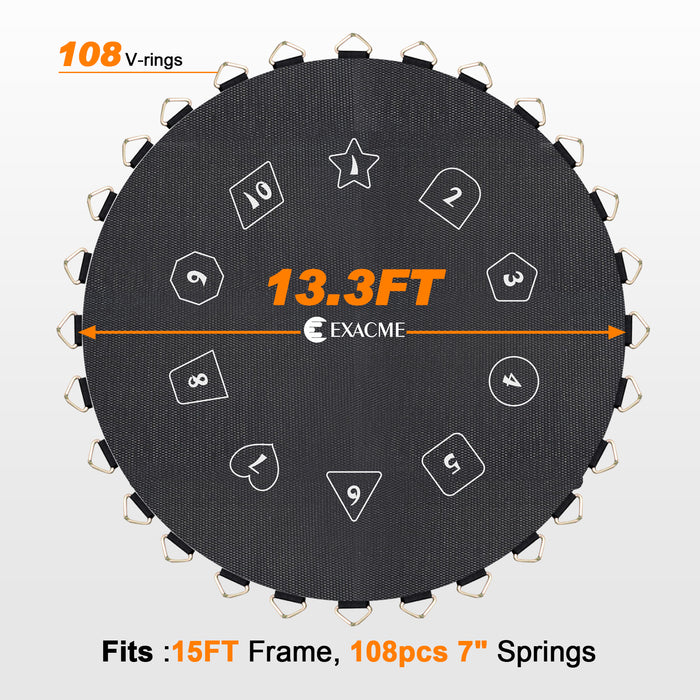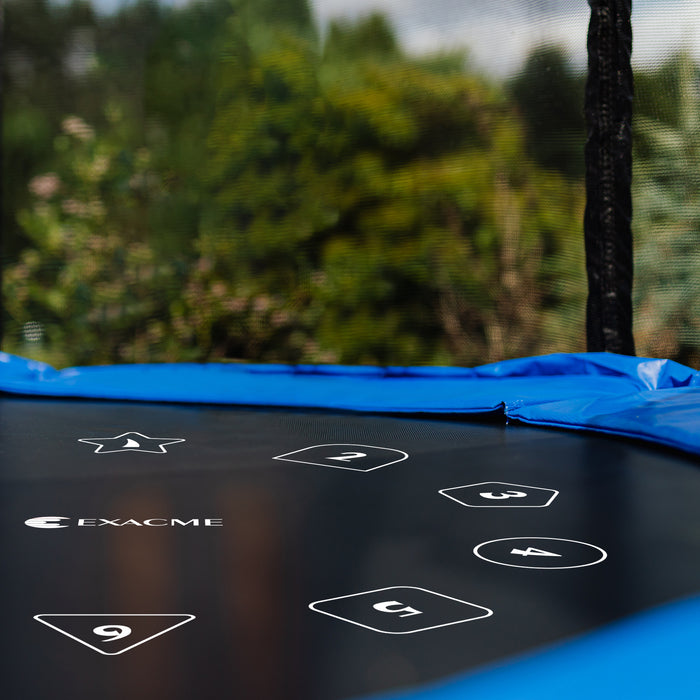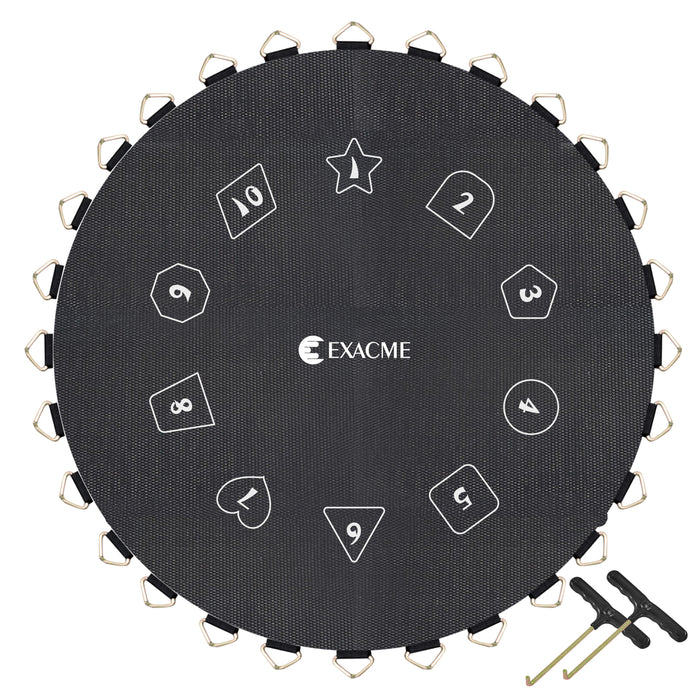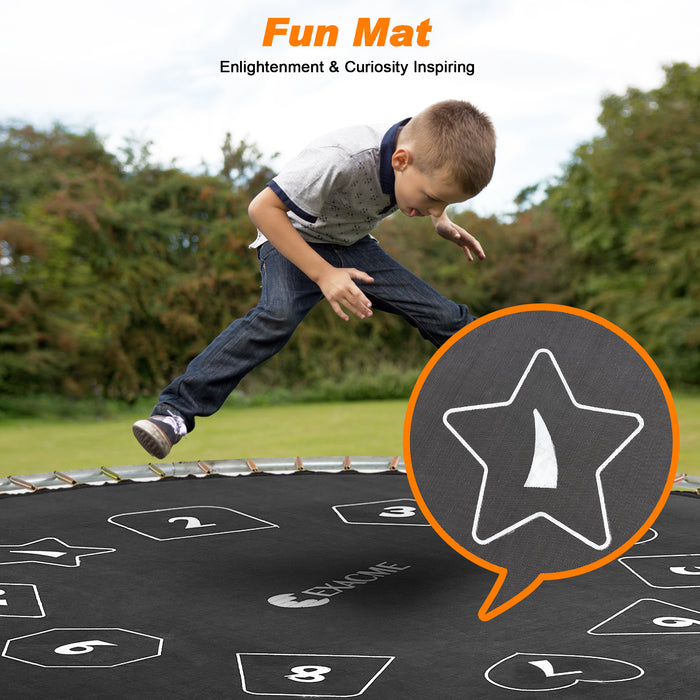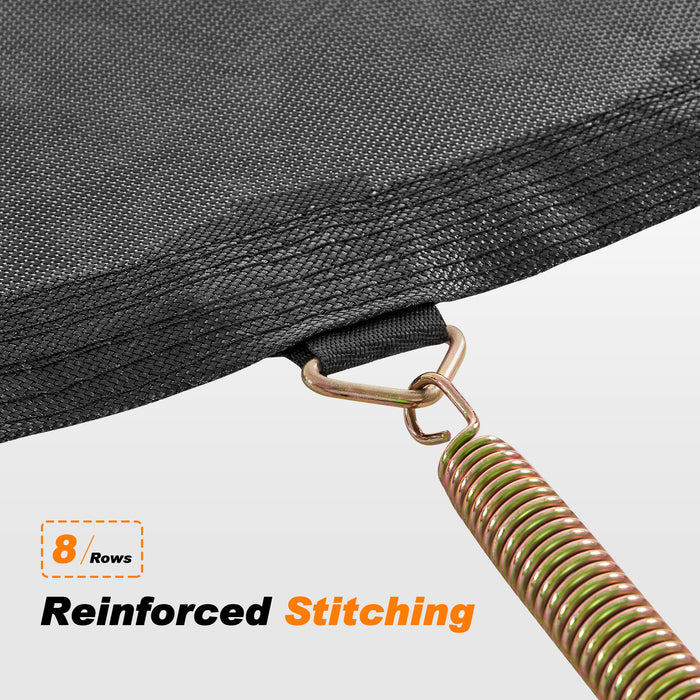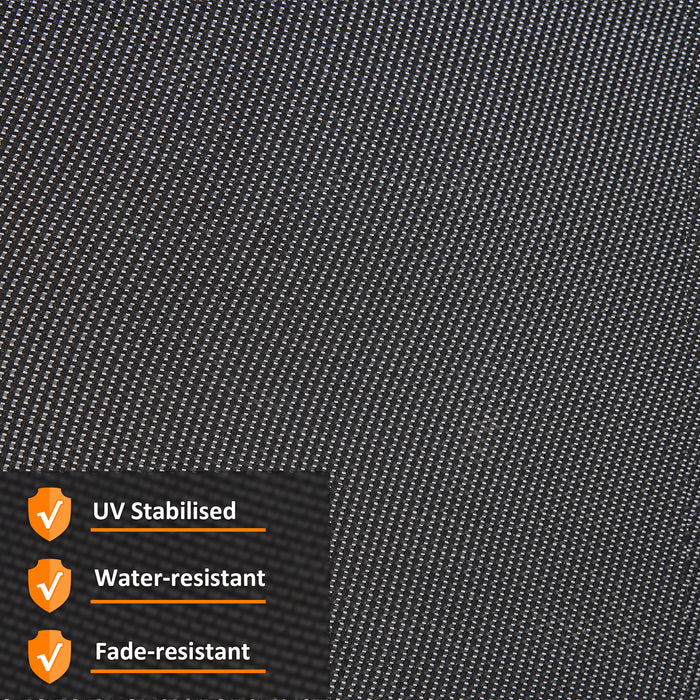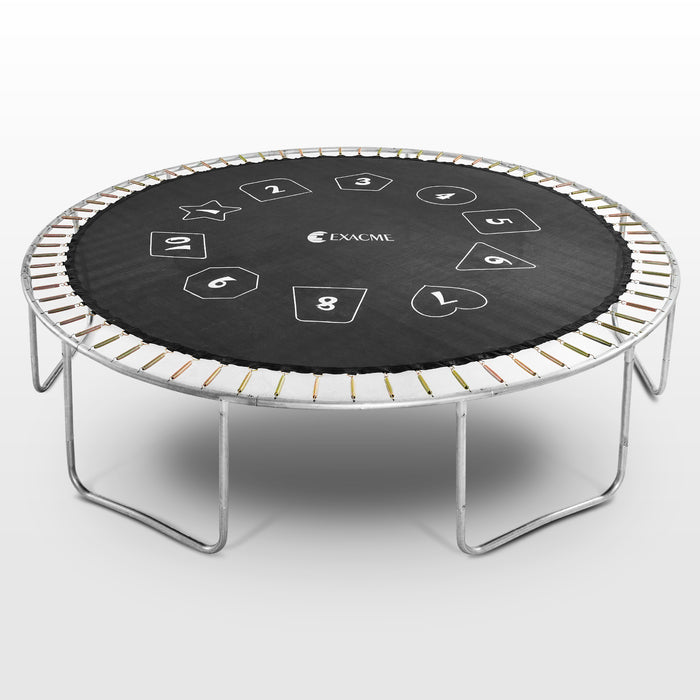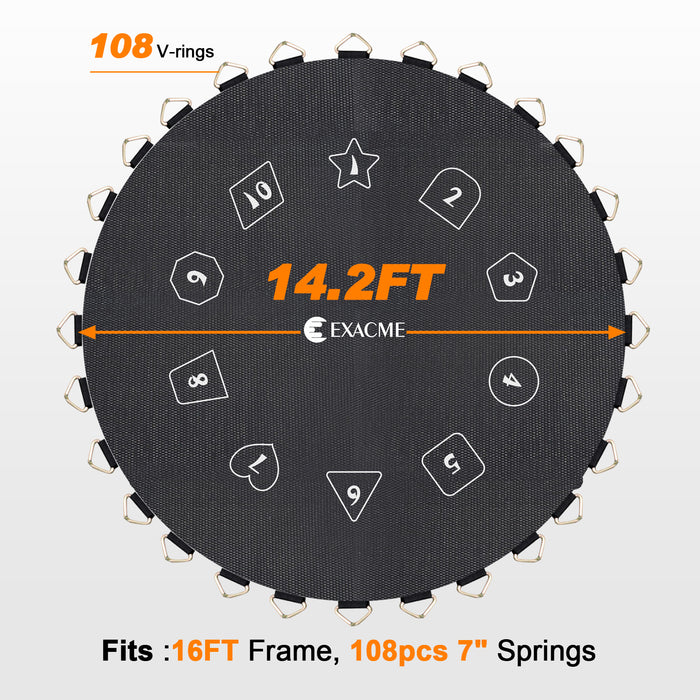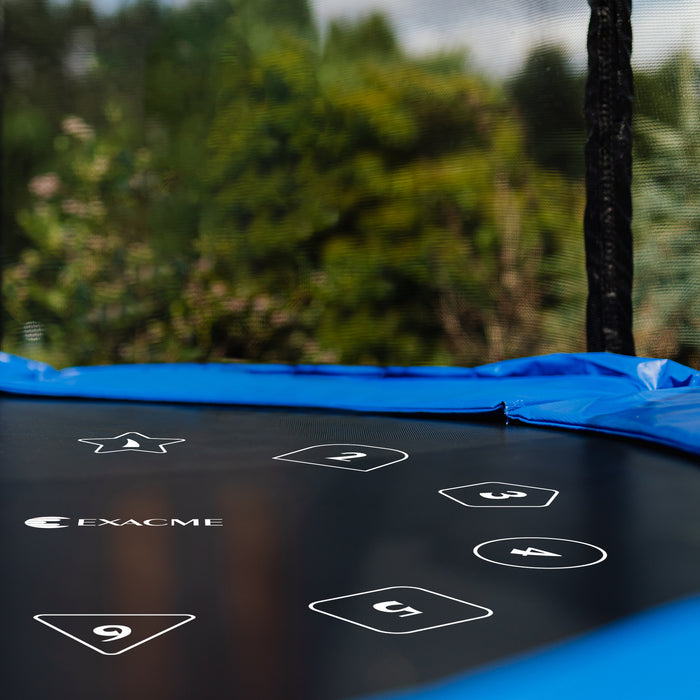 Exacme Jumping Mat Replacement for 12 14 15 16 Foot T-series Trampoline, 6181-JB
Features:
[ Trampoline Mat Replacement ] This is replacement  jumping mat only for T-series outer enlocsure trampoline.
[ Diverse Patterns, Making Jumping More Fun ] The jumping mat with the various numbers and graphics printings will turn your trampoline into a giant educational game tool. Just imagine how much fun your child will have while jumping on the trampoline with the fun mat, and math learning will no longer be boring for your kids
[ Duralility and Long-lasting Material ] Made of carbon coated Polypropylene Mesh Material, which is with ultimate tensile strength to offer better rebounding experience, and waterproof, fade resistant to endure most types of outdoor weather conditions.
[ Sturdy Connections ] Reinforced galvanized v-rings are sewn into the mat for extra strength. The 8 rows of stitching hold the v-rings securely in place, enabling safer landing without wear and tear

[ Spring Tool Included for Easy Installaton ] The spring pull T-hook are necessary tools when putting a trampoline or anything need to be hooked together, and can make your installation easier and safer


How to choose proper mat for your trampoline?
Measurement Guidence:
Trampoline/Frame Size: The frame-to-frame outside diameter;
Unstretched springs length from hook end to hook end: it is important that they are off the trampoline, completely unstretched, and measured from the end of one hook to the other;
Amount of springs or v-rings on your old jumping mat;
The diameter of your old jumping mat: Check from the edge fabric excluding the V-rings when it is fully extended.
Size Chart:
Model
Mat
Diameter
V-ring Amount
Compatible Trampoline
12FT
10.4 ft
72
Fits 12ft frame with 72pcs 6.5" springs
14FT
12.4 ft
96
Fits 14ft frame with 96pcs 6.5" springs
15FT
13.3 ft
108
Fits 15ft frame with 108pcs 7" springs
16FT
14.2 ft
108
Fits 16ft frame with 108pcs 7" springs
 Package Content:
1 x Round Trampoline Mat
2

 x 

Spring Pullers

Springs are not included