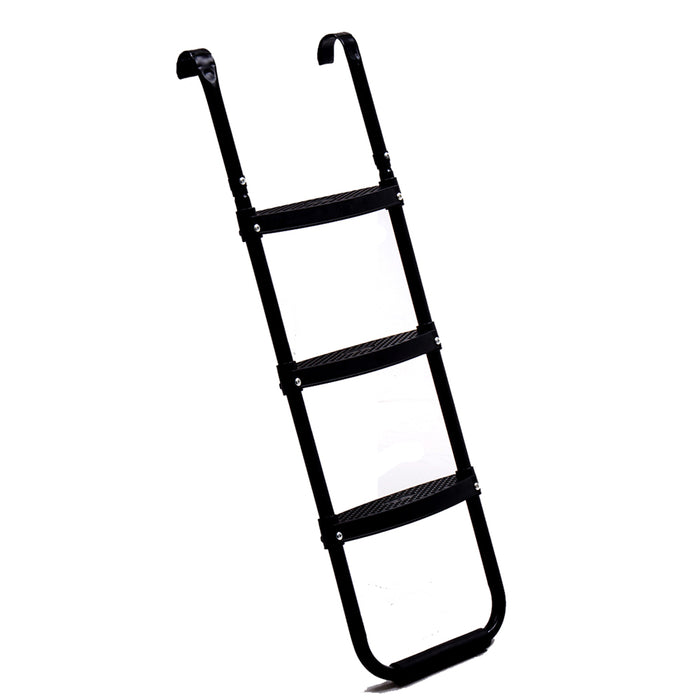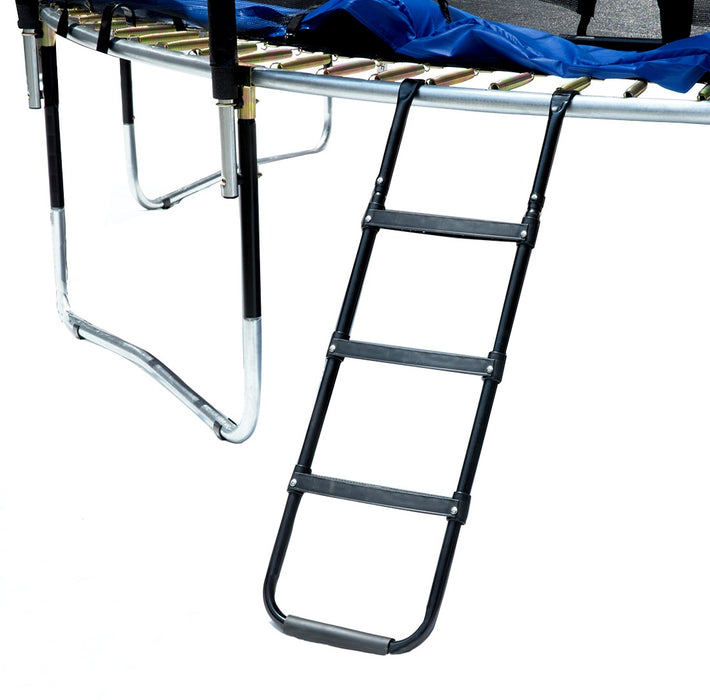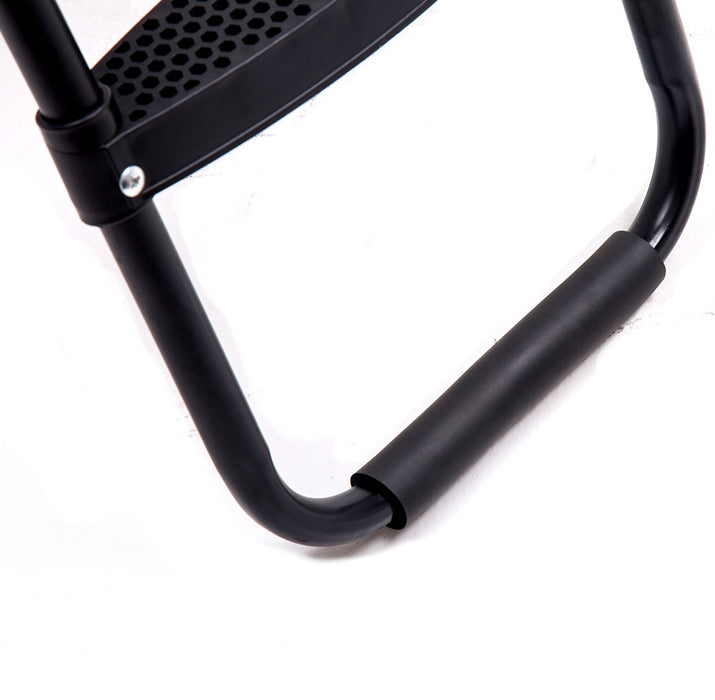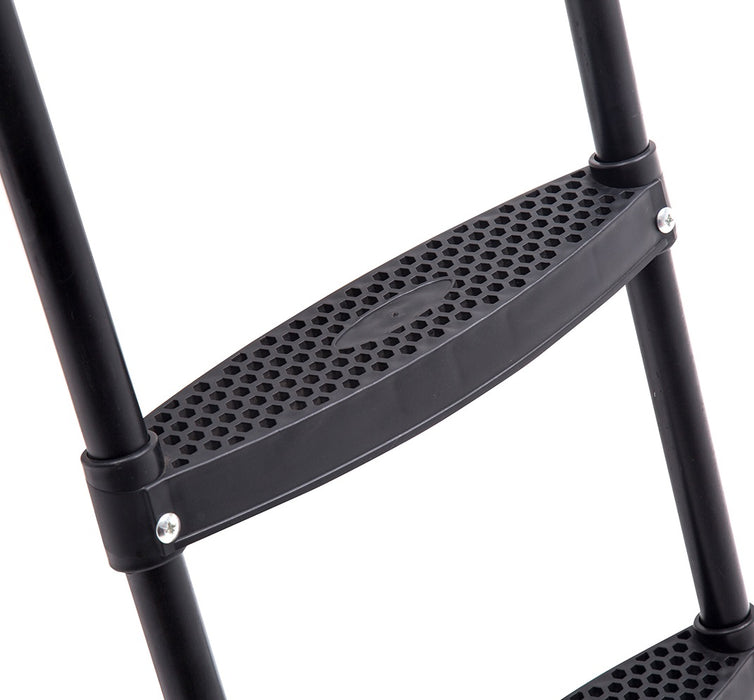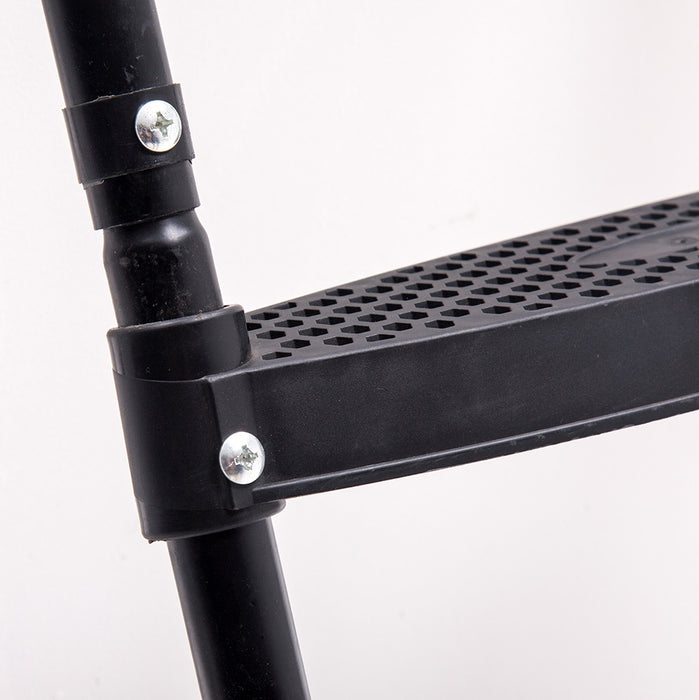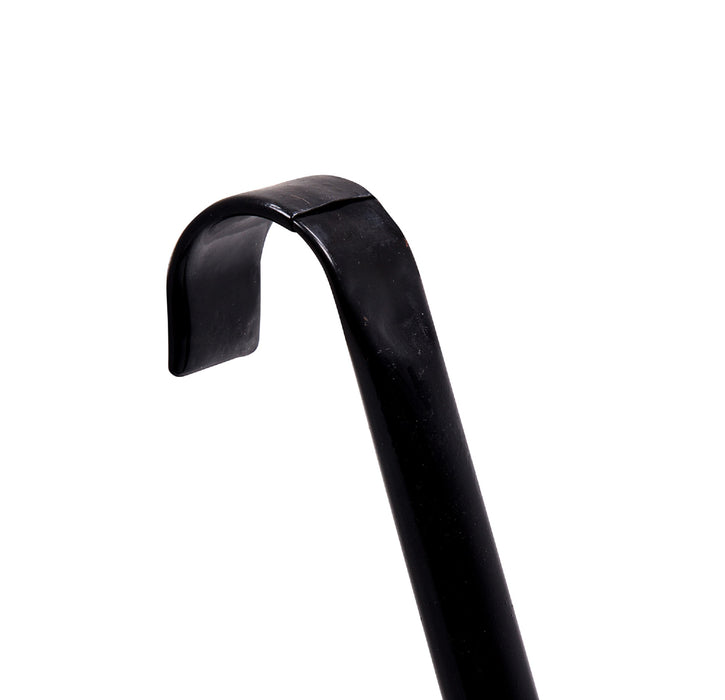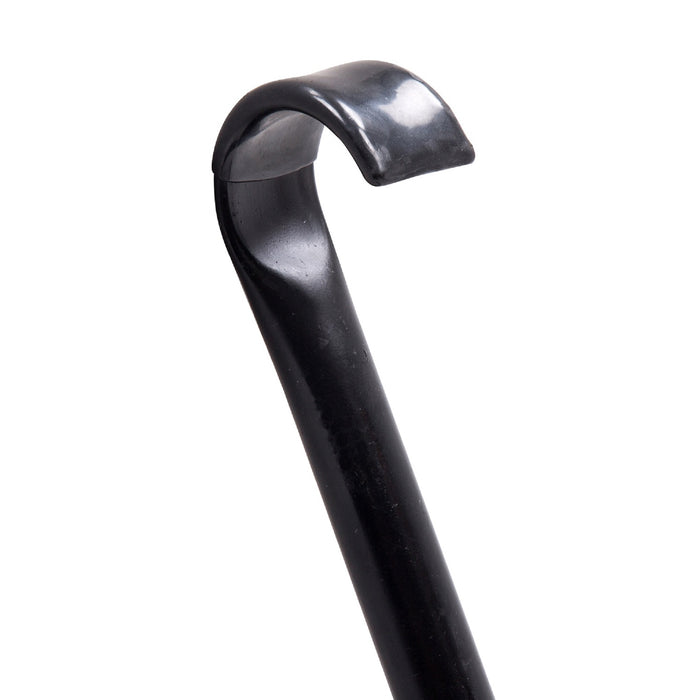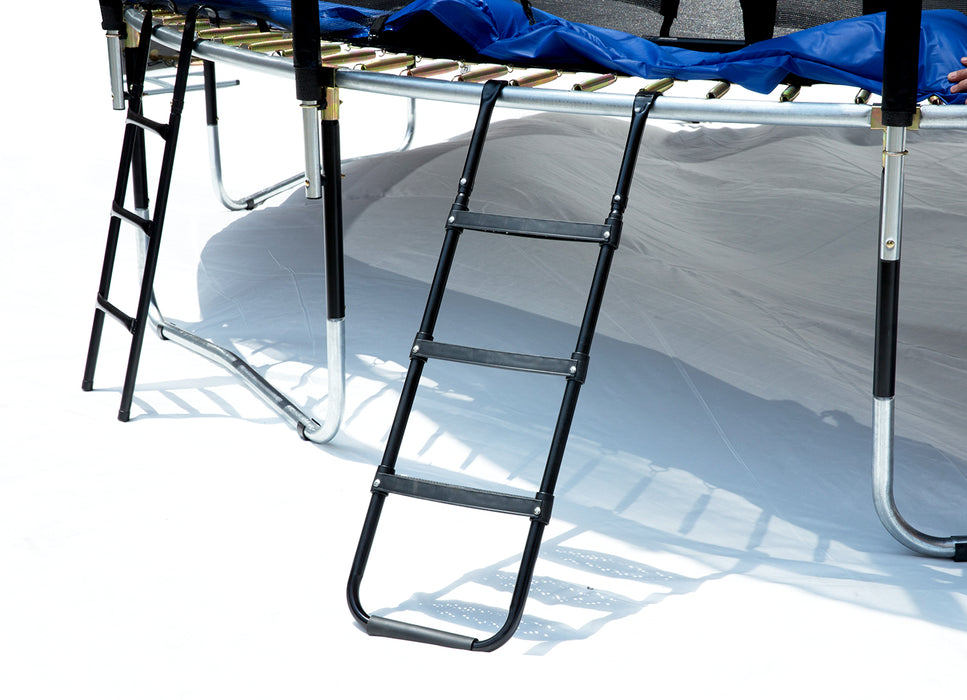 ExacMe Trampoline Ladder with 3 Wide Steps Platform, 6180-LD05
Item Descriptions:
The ExacMe Trampolines Wide-Step Ladder makes it easy for kids of all sizes to easily access the trampoline.
With the wide-step ladder design, there will be no need for little feet to balance or strain when getting up.
Additionally, kids can comfortably sit on the ladder to take off or put on their shoes. Improve the safety of your trampoline by creating one access point to the trampoline mat. Thick tread steps making it easier for children to use with a honeycomb design which drains rain better.
Features:
Made of double galvanized steel
Surface spray which makes the ladder more durable
The 3-rung design uses wide plastic steps for added stability and balance
This ladder is the perfect accessory for any trampoline
ITEMS SPECIFICATIONS:
Type: 6180-LD05
Color: Black
Size : 39.4''(L)x13.8"(W)
Material: Steel, Surface Spray Heat Treatment, Double Galvanized, Black Outer Protective Layer
Number of steps : 3
Load Capacity: 250 LBS
UPC Number: 

8429381001550

GTIN Number: 08429381001550
Warranty:
Package: