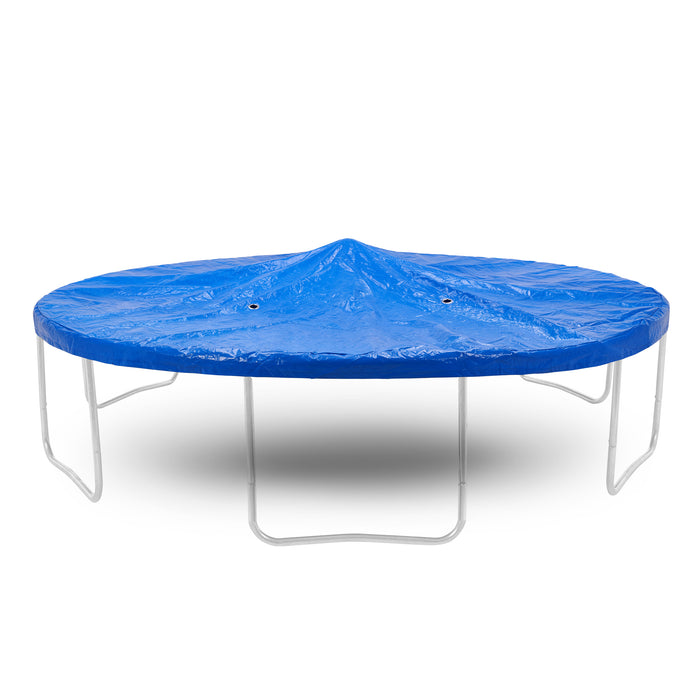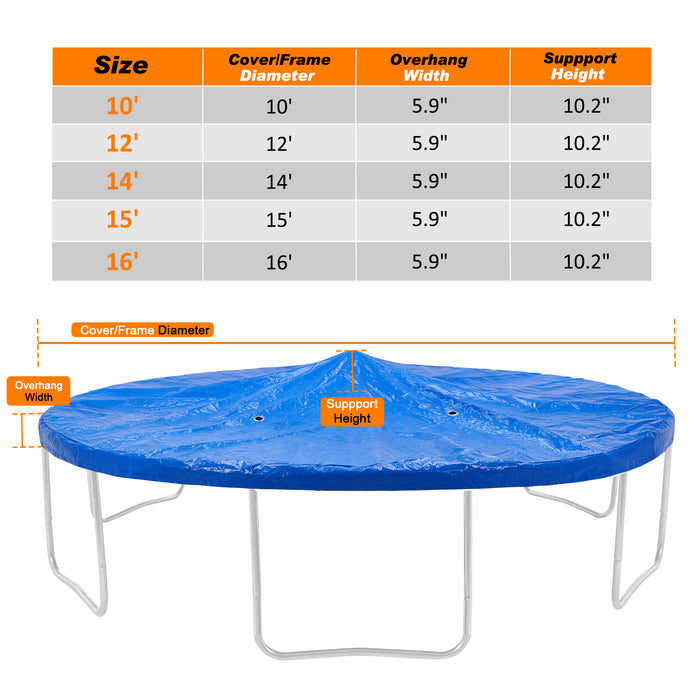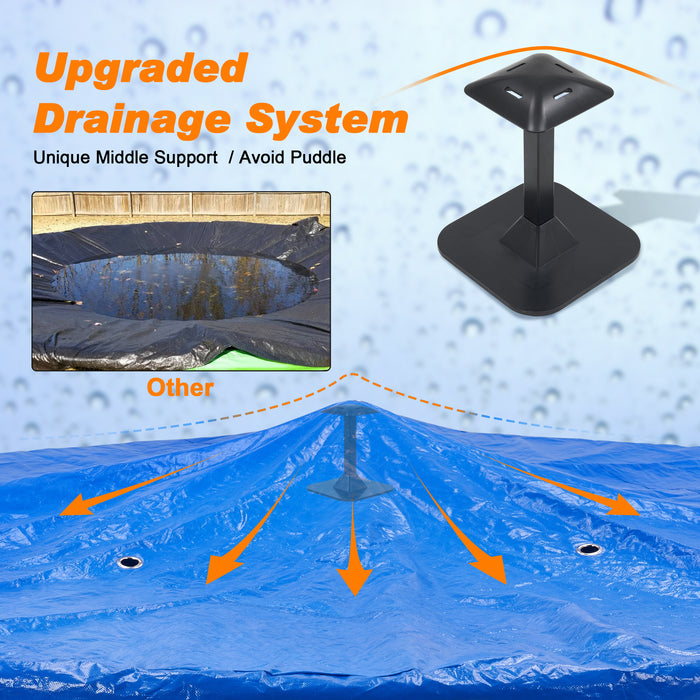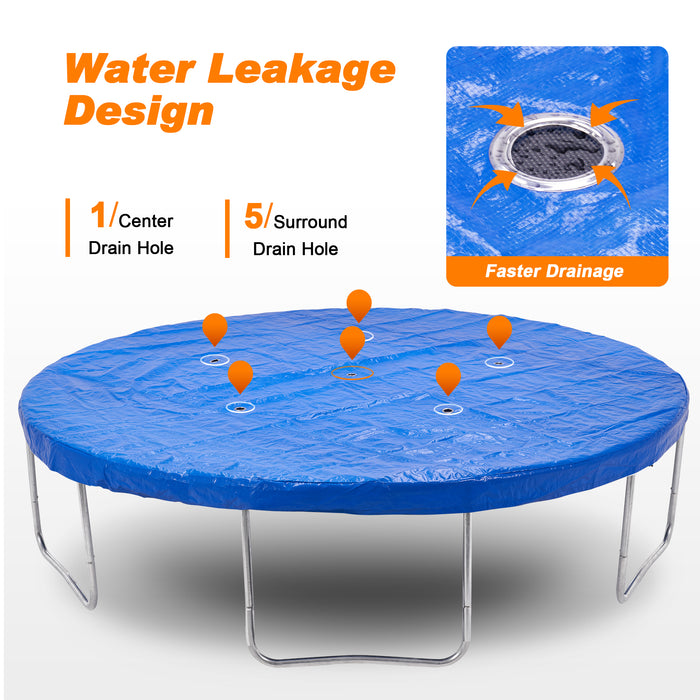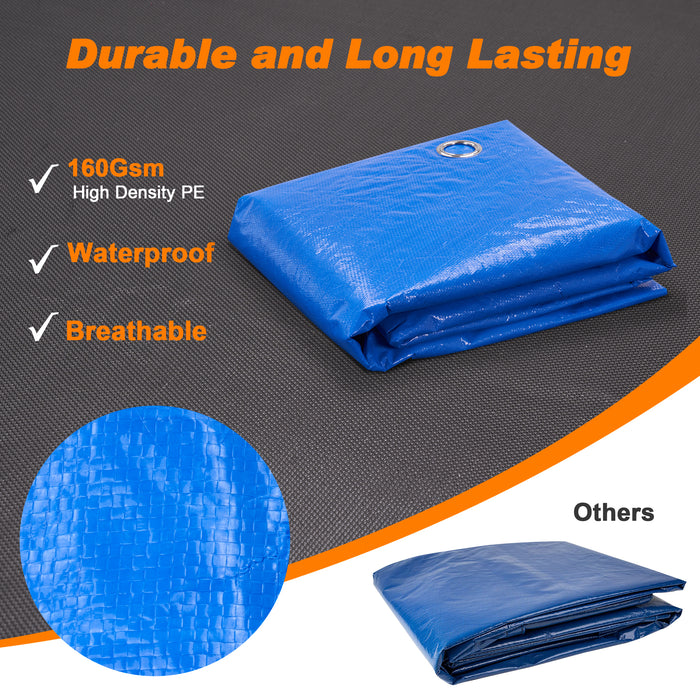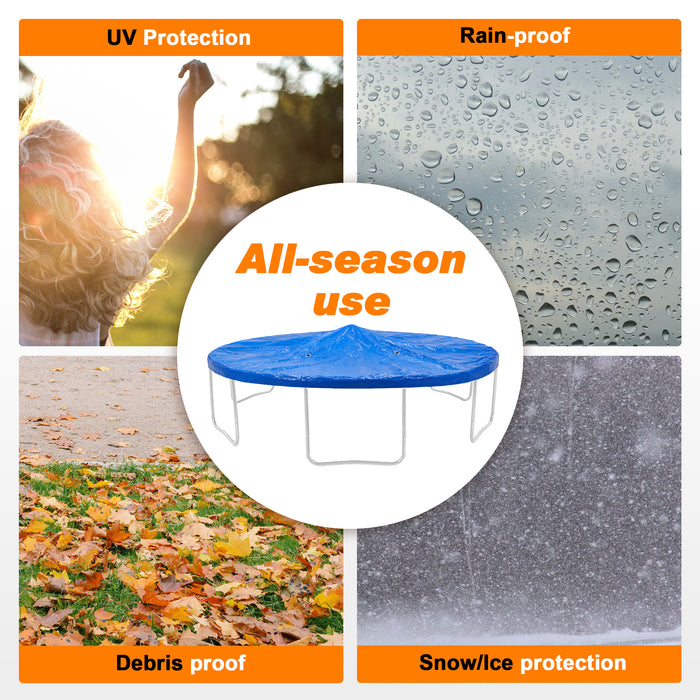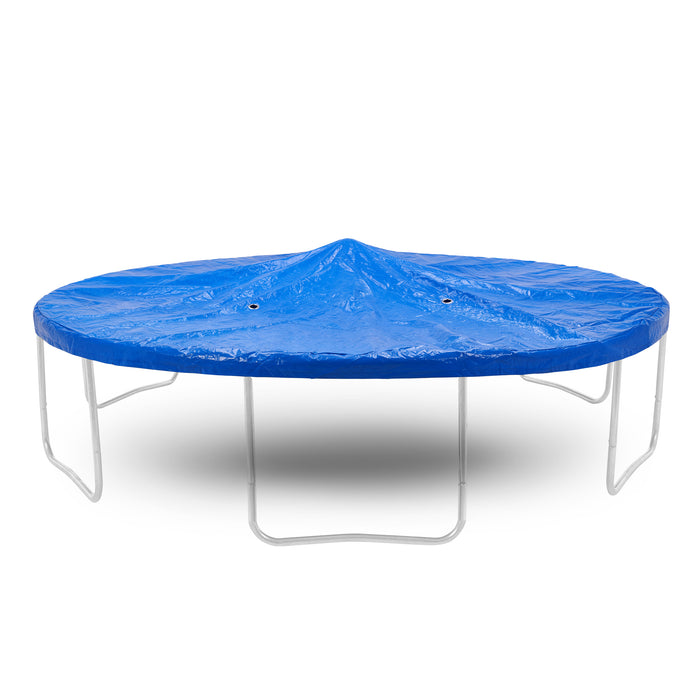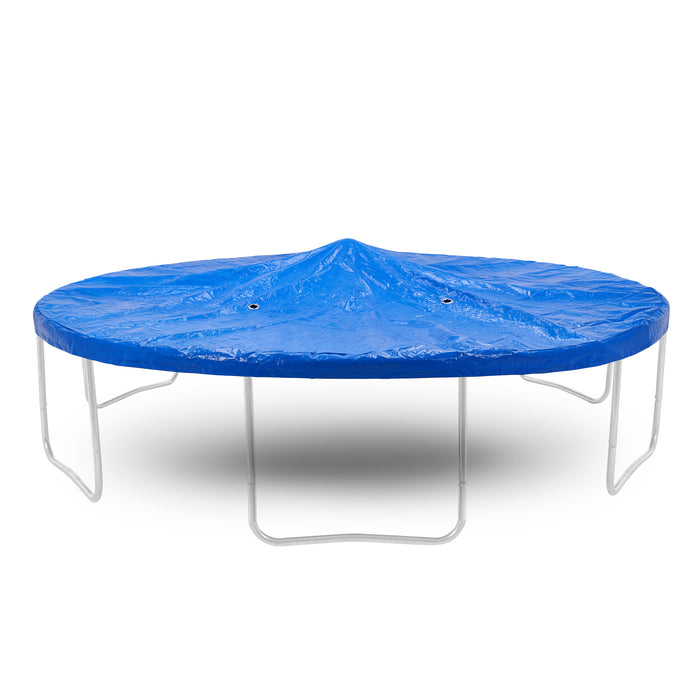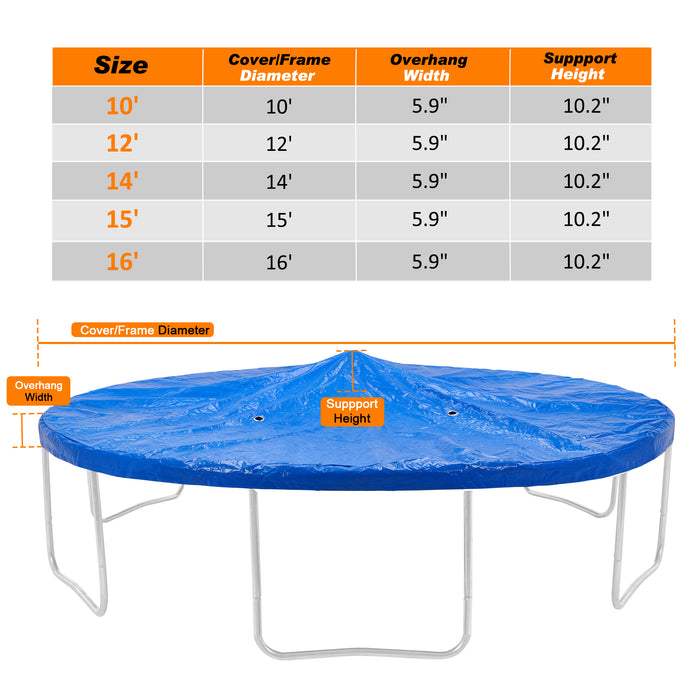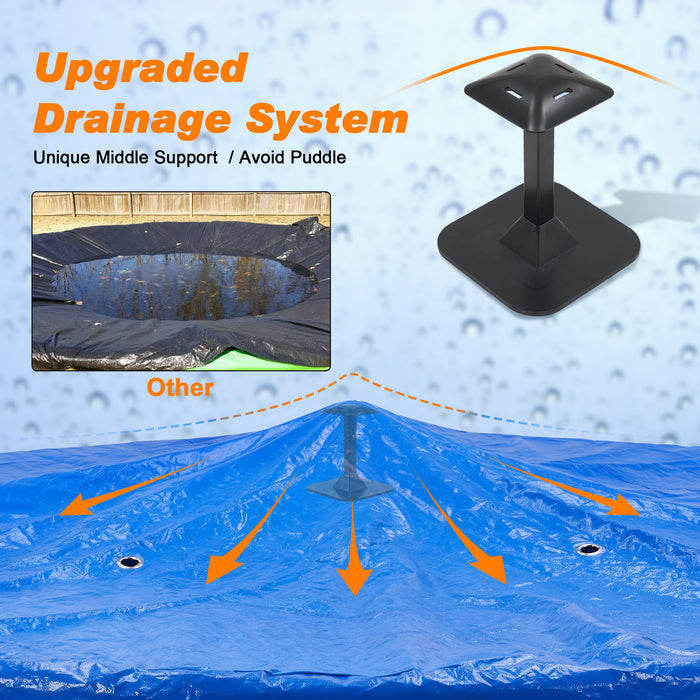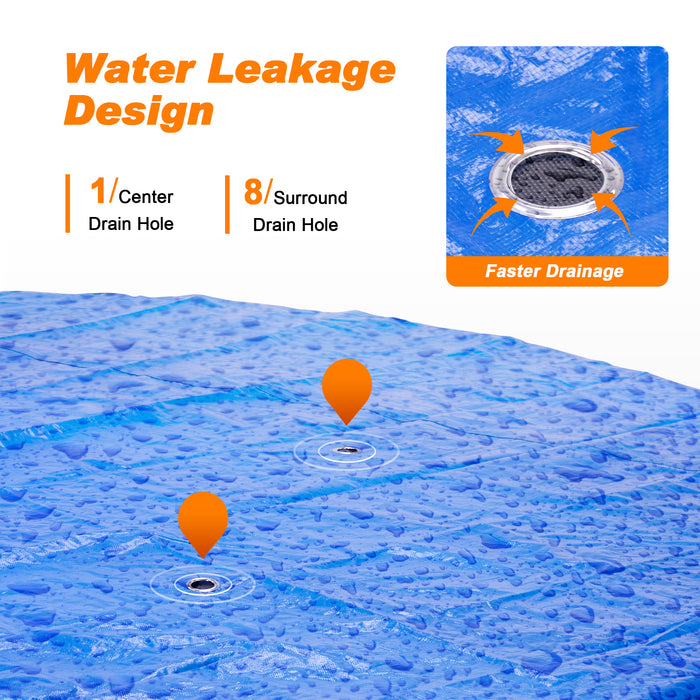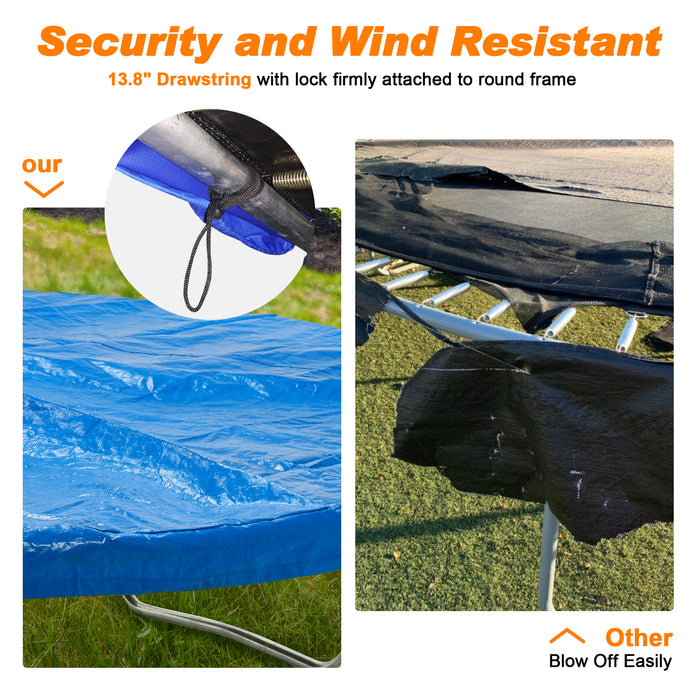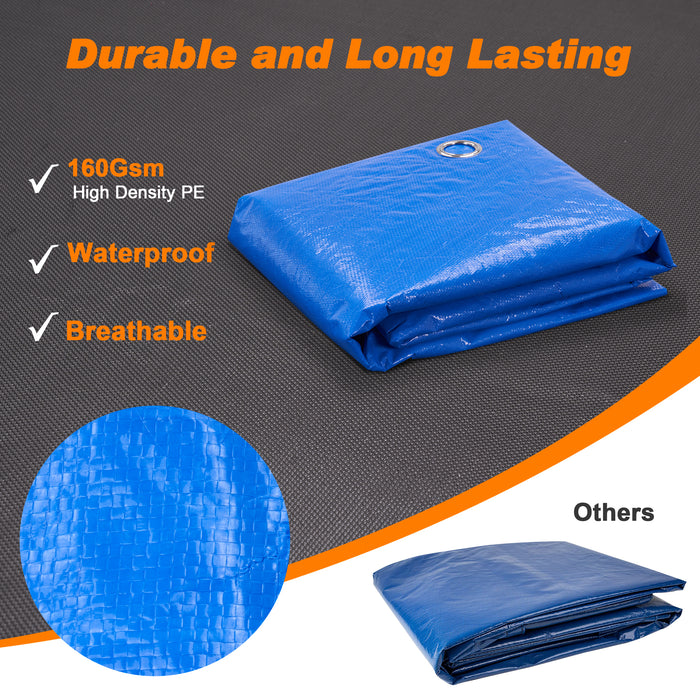 ExacMe Premium Trampoline Weather Cover with Center Support, Rain Cover with Drain Holes, Waterproof Winter Snow Protection Covers, 10 12 14 15 16 Foot
Why You Need a Cover for Your Trampoline?
With a trampoline weather cover, maintaining and preserving your trampoline is easier than ever.
You don't need to pack or move your trampoline when a rainstorm or a snowstorm hits.
You can keep your trampoline outdoors throughout the seasons without worrying about falling leaves, debris, water damages and standing water from early melting snow or ice.
Best of all, you can keep your trampoline looking as good as new and preserve your trampoline's lifespan.
2022 update features:
Extra Center Support: hold up the middle part to avoid water accumulation in the center.
Drainage Design: 6-9 drain holes to help water leakage.
Upgraded High Density Material: 160gsm PE, waterproof and breathable
Description:
[Unique Drainage System] The extra plastic support can hold up the middle of the trampoline rain cover to allow snow and rain to slide off, keeping water from pooling in the center of the jumping mat. This helps release the tension on the springs and extend the life of the mat and springs.
[Multiple Drain Holes] We added at least extra 5 drain holes around the center hole, which allows for simultaneous drainage in the middle and around at the same time, this effectly speeds up drainage and prevents water accumulation in the middle.
[Upgraded Thicker Material] We upgraded the thickness of the environmentally PE from 110g to 160g, making the trampoline cover more durable, longer lasting and more effective against harsh weather like against UV rays, rain, snowstorm, etc.
[Easy to Install, Wind Resistant] The trampoline protective cover is designed with surplus 13.8" long drawstring and lock, which allows you to secure the weather cover to the trampoline frame tightly, keeping it from blowing off.
[All-season-use] You can use it as a trampoline rain cover to protect your trampoline from ruining by heavy storms, or a winter cover to prevent standing water from early melting snow or ice. It can also act as a dust, sun shade cover in sunny days.
Buyer Reading:
Warranty: 3-month limited
Return Policy: 30-day return time frame from the purchase date
Package Content:
1 x trampoline weather cover
1 x plastic support